Last Updated on March 14, 2023 by Jayprakash Prajapati
Helps IT technicians to solve computer problems without actually visiting the customer or any onsite. I'll cover you in this guide to the 9 Best Remote Desktop Software.
Remote Desktop Protocol (RDP) allows us to securely access the computer screens of employees without having to reach their homes or offices with the help of Best Remote Desktop software.
It does not matter whether it is a small business or a large business. Which covers a lot if you are looking for a small, affordable platform in the enterprise needing to provide your customers with the technical support for your employees to work remotely without having to take their computers home. Where it makes it easy for you to transfer your data securely.
We've done a thorough review of the best Range remote desktop software access tools. In which the features, good and bad with plans are discussed. This guide will help you choose the right Best Remote Desktop software option.
Let's start.
What is the Best Remote Desktop Software?
Here are my picks for the best Remote Desktop Software to use this year.
OVERVIEW:
Zoho Assist is one of the Best popular remote desktop software. Which this cloud-based platform provides. It provides suitable services to the customers. Set up unattended remote access and manage remote PCs, laptops, mobile devices, and servers with ease.
BEST FOR:
It is able to provide you remote assistance solutions to its customers in just a few seconds if you need to establish a secure connection.
KEY FEATURES:
Start on-demand or scheduled support sessions.
Allows you to share your screen, and manage your contacts with remote support.
Unattended remote access tools help you manage, configure, troubleshoot, and control your remote assets.
You can perform a variety of actions, such as adjusting the quality of your remote screen, transferring files between technician and customer, chatting, performing remote power operations, and switching between monitors on the remote end.
Easily remotely access computers anywhere in the world on the go.
Empowers your IT Help Desk with Best Remote Desktop software to resolve technical issues remotely.
PROS:
Resolves problems faster by connecting to voice or video chat during remote sessions while interacting with customers.
Customers can stay connected during the instant remote access session through the chat window.
It comes with multi-monitor navigation.
Offers a desktop app for Windows, Linux, and Chrome with Mac extensions.
This end-to-end SSL ensures file transfer with 256-bit AES encryption.
Easily ensures mass deployment of unattended remote access.
CONS:
These unattended access and remote support features make the service a bit confusing.
PRICING PLAN:
The introduction of the Zoho Assist plan allows 15-day free trial without any credit card. Their paid plans start at $10 and go up to $24 with remote assistance, while the two plans are "$10-$15" for unattended access.
2. AnyDesk.
OVERVIEW:
AnyDesk is one of the lightweight and fast Best remote desktop software. Which is used by over 500 million users globally. And it covers much more, with access to and control of desktops, servers, machines, and devices via smartphone or tablet.
BEST FOR:
This allows for a whole host of new usage scenarios and applications that are not possible with current Best Remote Desktop software. Which is absolutely a reliable solution for IT professionals.
KEY FEATURES:
View another device's screen or share the monitor with another user.
Manage data and files between two devices in parallel with a normal remote session.
When connecting devices remotely, turn them on from sleep mode.
Access and Control: This device's high-performance Best Remote Desktop software enables latency-free desktop sharing, stable remote control, and fast and secure data transmission between devices.
Administration and Customization: These tools are not set in one stone. This highly flexible solution offers endless options for customization to suit the needs of any IT administrator.
Security and Privacy: It comes with security. Like net banking applications like saves. Discover the countless security features that fit your personal security needs.
Collaboration: Thanks to the low latency of this tool, teamwork is now easier and faster than ever. Discover the best collaboration features for your projects.
PROS:
View another device's screen as well as share your monitor with other users.
Control another device's keyboard and mouse or let another user interact with your screen.
Manage data and files between two devices in parallel with a normal remote session.
Keep an overview of your contacts and organize them by assigning special names or tags.
Manage your clients through our central management console Track critical session data and create your own custom ones.
Our Rest-API allows you to seamlessly integrate any desk into your existing software.
Add another security layer to your unattended reach by enabling two-factor authentication.
Predefine which features are accessible when connected to your device, for example, allow or deny the use of your mouse and keywords.
Keep your session private by darkening the screen of your remote device.
CONS:
As good as it performs on mobile devices. Doesn't perform that much on the desktop.
PRICING PLAN:
Anydesk plans start at a very affordable price. The cost of which starts from $9.90 per month. And the final price goes up to $19.90 per month. And also Udham plan is also available. Which depends on your requirements.
3. GoToMyPC.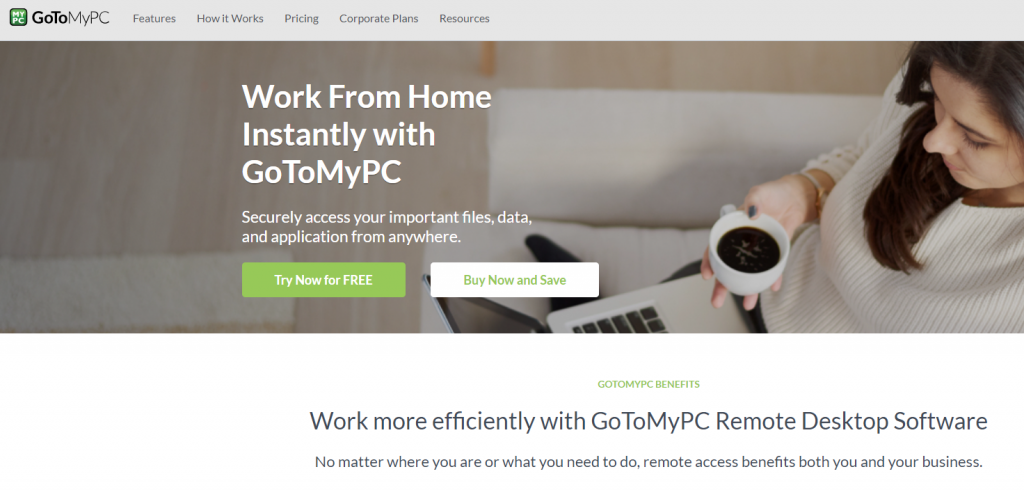 OVERVIEW:
GoToMyPC This Best remote desktop software is designed to be easier with more efficient. Which it is providing service for 20 years. And it's great software. Which I have included in the list. It can be accessed on the go anywhere in the world. And here comes absolutely safe data.
BEST FOR:
Its built-in security features exceed industry standards with reliable multiple passwords and end-to-end 128-bit AES encryption. Performs fast with proprietary compression.
KEY FEATURES:
Remote Access: Location doesn't dictate here You can work from anywhere on your Mac or PC from any location.
Easy Installation and Remote Deployment: Download this tool and deploy, install and configure instantly from anywhere.
Your remote access from your iPhone, iPad, Android, or Kindle device.
Multi-monitor support: View the full display of all the monitors connected to your computer.
New Goto Antivirus Powered by Bitdefender: Let you protect your computer from cyber threats including malware, viruses, and sophisticated online threats.
It offers banking-grade 256-bit AES encryption, secure with dual passwords, multi-factor authentication, and host-level access codes.
It comes with the most accessible remote access programs on the market with a clean, easy-to-navigate dashboard.
Setup is automatic, no training is required. And it comes with 24/7 access to free customer support.
PROS:
Comes with a shared capability to enhance engagement with the mouse during remote access.
It comes with very affordable prices from the markets.
With the mobile app, you can connect to 3G, 4G, and Wi-Fi networks.
This makes files easy to manage. Which comes with this drag-and-drop feature.
Explore our feature-rich, high-speed platform available on PC, Mac, and mobile devices.
It comes with multiple passwords and end-to-end 128-bit AES encryption.
CONS:
Customers say on the platform of Trustradius. That it is a narrow cut around the computer screen.
PRICING PLAN:
GoToMyPC offers this affordable price among all remote desktop providers in the market. Its starting plan offers 7 days of free trial without a credit card. And the paid plans start at $35 and $33. Plus the corporate plans start at $28 per month. All these prices are per month per computer.
Get started with GoToMyPC and get 20% off.
4. Parallels.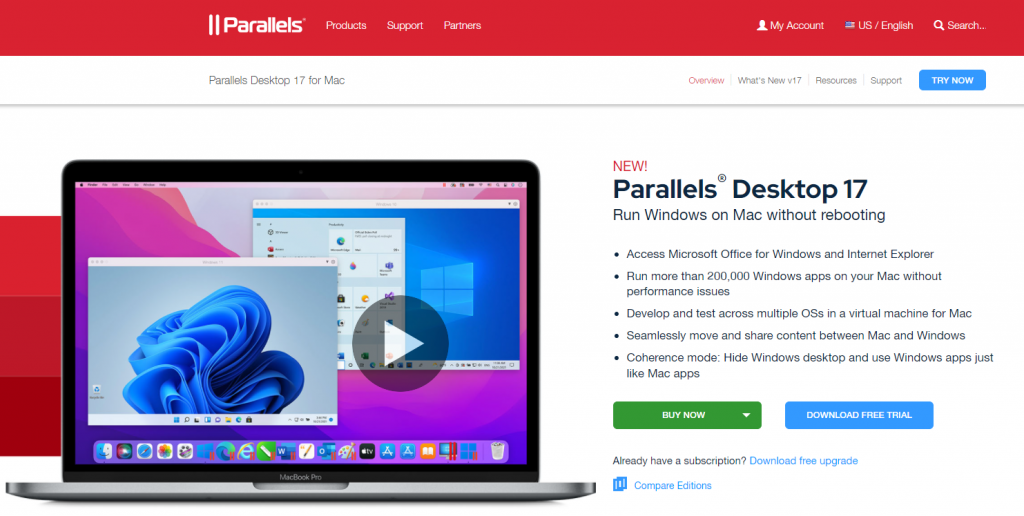 OVERVIEW:
Parallels are one of the best remote desktop software on this list. It is trusted by over 7 million users and praised by experts. Allows you to run thousands of Windows apps like Microsoft Office, Access, Internet Explorer, QuickBooks, Quicken, Visual Studio, and even graphic-intensive games and CAD programs without compromising on performance or rebooting.
BEST FOR:
This tool is capable of providing access at a very high speed. Which is needed to augment the IT infrastructure in real time.
KEY FEATURES:
Parallels Software: If you want to run in a Windows program that does not have a Mac version, i.e. you are switching from PC to Mac and able to meet your need to transfer your data.
Ultimate Flexibility: It works with Windows 7, 8.1, 10, and 11, Linux, macOS, and more. No need to choose between a PC or Mac anymore.
Touch Bar: It comes with the feature of Mac Touch Bar integration in Windows and popular applications in Parallels Desktop.
Works with Boot Camp: You can reuse your existing Boot Camp installation. And it makes it easy to use Boot Camp on a desktop virtual machine.
One-Click Tuning: Select This Game, Productivity, Software testing, DesignPro, or development, and the desktop will optimize your VM settings and performance for you.
Task Automation: PowerShell allows maximizing resource utilization through the automation of common, repetitive, and even complex tasks by leveraging REST-APIs and cmdlets.
PROS:
Office 365 integration enables Word, PowerPoint, or Excel documents to be opened in Safari in their native Windows Office apps.
Get the most out of your Mac with automatic disk space optimization and Free Up Disk Space Assistant.
More than 30 one-touch tools—clean your drive, take a screenshot, download a video, and more, all with just one click.
Smart resizing and independent screen resolution for different displays.
Parallels Desktop Business Edition offers integrated volume license keys, centralized license management, and advanced security features.
Remote access to your Mac from any iOS device, Android device, or browser.
Launch and access Windows applications directly from the Mac Dock.
Extend battery life while away from the power source.
Comes with 24/7 support.
CONS:
It does not provide any support solution for multimedia and gaming.
PRICING PLAN:
Parallels decide on this annual plan. The first plan is Standard Edition which starts at $79.99. Goes up to about $99.99 per year.
5. LogMeIn.
OVERVIEW:
LogMeIn This tool product is capable of remote working by helping businesses connect and collaborate, support employees and customers, and secure their workforce. And from single products to complete solutions, companies of every size rely on LogMeIn to power remote work.
BEST FOR:
It performs best for small to large businesses. This is why plans come with affordable prices.
KEY FEATURES:
Casualty of the device: It allows any computer with security to be controlled remotely from any different location using your Internet connection.
Better work-life balance: It doesn't matter where and how you want to work. Which gives it the freedom to finish the job with easy design.
Better Productivity: It doesn't require you to deal with workplace distractions. Wherever you want, that is, there is no restriction or headache.
Time and Cost Savings: With Remote Desktop Access, you can skip the hassle and ideal expense of daily commuting.
PROS:
You work on your Remote Desktop as easily as you do in the office.
Take advantage of it with 1TB of cloud storage and share files fast and securely with anyone.
You can easily stream high-quality sound from a remote PC to your device's speakers.
It comes with your iPad, iPhone, or Android device compatible.
You can print documents located on your remote computer to a connected printer near you.
You can view all of your Remote Desktop monitors at once on your local screen.
CONS:
There is a slight difficulty in downloading the software.
Here is the ability to hide the console on the remote system and who can turn off the remote client. This permission is not set.
PRICING PLAN:
LogMeIn plans come with hefty prices. Which at the same time includes many features. Its pricing plans start at $349.99 per user per year.
6. TeamViewer.
OVERVIEW:
There are over 2.5 billion active users worldwide with Teamviewer. Which comes in one of these Best popular remote desktop software. This cloud-based platform serves you with intuitive features to access, control and support any device securely and remotely.
BEST FOR:
This tool works great for a large enterprise. Those who need safety and high quality.
KEY FEATURES:
Instant IT Solutions: It makes it easy to increase productivity with out-of-the-box remote access and support, secure videoconferencing, remote IT management, and AR support.
Corporate IT Solutions: It provides world-class services with universal remote access, cross-platform IT support, and seamless customer-first connectivity solutions.
Industry 4.0 Solutions: Digitally elevate, and empower industrial processes and workflows across the entire value chain with (IoT) and (AR) solutions.
This connectivity cloud platform allows access to any device, or platform, as well as securely from anywhere.
Your smartphone, computer, server, IoT device, robot – anything – it connects through global access networks with fast, high-performance connections, even in outer space or low-bandwidth environments.
PROS:
It is the foundation of a suite of software solutions with a scalable and flexible, remote access and support platform.
It comes with internationally recognized security professionals.
This ensures the highest security standards for their remote connectivity software and all other solutions for cyber security.
It serves as a support for 4K desktops.
Set up permanent unattended remote access to mobile devices, computers, and servers, or even IoT devices, point-of-sale (POS) machines, kiosks, or digital signage.
CONS:
It is not completely capable of transferring large files.
This is very high in the prices of Remote desktops in the markets.
PRICING PLAN:
Teamviewer plan This one offers a free version for individuals to use. When it comes to the paid plan, it starts at $50.90 per month and goes up to $206.90 per month.
7. ConnectWise Control.
OVERVIEW:
ConnectWise Control This device comes with remote desktop and mobile support solutions for every industry and need. It is fast, flexible, and secure remote control software.
BEST FOR:
ConnectWise Control makes it a great performer for small and large businesses. It is one of the must-have remote desktop and mobile support solutions. If you're looking for a third-party extension range, this one will fit your business.
KEY FEATURES:
Find machines faster: This allows you to automatically and dynamically create subgroups based on CustomProperty1. Thereby the machines can be arranged out of the box.
Extension Marketplace: These extensions are QA'd and code-reviewed to protect developers' intellectual property and usability standards for administrators, as well as to guarantee quality assurance.
No footprint: This is removed from the remote computer to the remote support client after each session is completed.
5-Digit Session Code: You can provide host guests with a truly unique code that connects them to the correct support session.
Audit Log Filter: You can find and download specific recordings in a quick and easy way by filtering the audit log by the name of the administrator session.
Support Session Options: You don't have to rely on your guests to figure out how to exit the session to be disconnected, which means that now, hosts can remove a guest from the session directly from the host page.
PROS:
This ConnectWise Control Access provides an array of robust security features, including AES-256 encryption and two-factor authentication.
This makes it easier to equip technologies with a precise level of access to those facilities and machines.
This makes it easy for a technician to provide remote support to any customer who needs it.
You can configure and customize almost every option on the host page, host client, and the guest client to suit your needs.
This white-labeling ConnectWise Control Support Best Remote Desktop software makes it easy for you to showcase your brand in every customer support interaction with your choice of hundreds of presence options.
It allows end-users to walk through hardware or other on-site issues in real time through mobile device cameras.
CONS:
Users say that sometimes the computer may go to sleep, ie the connection may be lost.
It seems a bit difficult for a beginner to understand the features.
PRICING PLAN:
ConnectWise Control offers a free trial beginning plan. So that you can taste your product. Apart from this, it offers three plans. Which is the following.
ONE Plan: Monthly billing counts from $24 per month.
STANDARD Plan: Monthly billing counts from $39 per month.
PREMIUM Plan: Monthly billing counts from $49 per month.
8. RemotePC.
OVERVIEW:
RemotePC This device comes protected with Remote Desktop Access TLS v 1.2 / AES-256 encryption, and this individual key acts as a secondary password to access each machine. It comes with one of the very best desktop remote software for the novice. Which makes it easy to manage files with the help of drag and drop.
BEST FOR:
This newbie gives very good choice opportunities from small businesses and personal look.
KEY FEATURES:
Always On Remote Access: By configuring your computer for remote access, you can take full control of your computer over the Internet at any time.
Attended Access: Enables secure and quick access to your computer by sharing a simple session code.
Endpoint Cloud Backup: It can remotely back up all computers, protect against ransomware, and recover data from a centralized console.
Access Via Web: Connect to your remote computer directly from within your browser, without any software installation!
File Transfer: This makes it easy to transfer files and folders between your computers easily, even from mapped drives.
Remote Printing: You can print documents and images from anywhere on your Remote Desktop computer.
Drag and drop: You can easily drag and drop files from your remote computer to your computer or vice versa.
Multi-to-Multi Monitor: This allows you to view multiple monitors of the remote computer on the same screen at the same time.
PROS:
The Switch between monitors on the remote computer.
Activate your offline remote computers by using Wake-on-LAN.
You can easily change the screen resolution of your remote computer to match the screen of your desktop.
It supports any query 24/7 live.
You can access your remote computer from any Mac/PC/Linux.
It comes with iPad/iPhone or Android device compatibility.
You listen to audio files from a remote computer on your local computer to your employee's computer.
You track your activities with remote access logs and web activity logs.
CONS:
It complains of low speed during remote desktop access.
It may face minor problems at any point in the device.
PRICING PLAN:
RemotePC plans start with paid straight away. They have a total of five paid plans which are given below.
Consumer Plan: $29.62 per year (Provides licenses for up to 2 computers.)
SOHO Plan: $44.62 per year (Provides licenses for up to 5 computers.)
SOHO (2) Plan: $59:62 per year (Provides licenses for up to 10 computers.)
Team Plan: $224.62 per year (License up to 50 computers.) This plan offers 7 days of a free trial.
Enterprise Plan: $449.62 per year (License up to 100 computers.) This plan offers 7 days of a free trial.
9. Chrome Remote Desktop.
OVERVIEW:
Chrome Remote Desktop The provider of this tool is Google. Which makes it free and compatible with desktop or mobile with excellent performance. And it comes with a cloud-based solution. It comes with all the features needed to control the desktop remotely.
BEST FOR:
People who are looking for a tool with an easy way to access the system remotely. It is one of the very best options for them.
KEY FEATURES:
Convenient Features: It's Completely Reliable, Remotely Access Your Computer From Anywhere, Anytime, and Run Programs With Security, Password Management, and Files sharing.
Secure: Built on secure infrastructure with the latest open web technologies like WebRTC, you can connect from your devices,
Simple: It is very easy to walk. No specialist is required, you can connect as you like using a computer or your Android or iOS device.
This is one of the most reliable solutions in terms of using Desktop Remote Free Free in the markets.
PROS:
It serves users with a friendly and efficient interface.
With Google's credibility comes brand and security, which has no doubts.
You can easily access it on the go at any time through your smartphone.
It provides this keyword shortcut with the help of a browser toolbar. So that gives you a more comfortable experience through less space.
It comes with Android and Apple devices.
CONS:
It only works with the Google Chrome browser.
Having an account in Google is mandatory. Then you can use it.
PRICING PLAN:
Chrome Remote Desktop's plans start and end with free.
Executive Summary.
What is the Best Remote Access Software?
Remote access software allows customer support technicians, technical support professionals, IT administrators, and others to access devices remotely Recommended tools Zoho Assist, AnyDesk.
Why do I need a remote access tool?
It's a great question. Helps you remotely access and control any remote system when you need it.
How to choose the best remote support software?
The best remote IT support software is the one that allows on-demand remote support and unattended access both with and even with security. Ideally, your remote access software should have robust security measures for your data, and customization options that allow you to shape the software based on your needs.
How do I make sure remote access software is secure?
You must worry about your valuable data, ideally, when a remote support software is said to be secure that it is built on the basis of a set of robust security protocols and standards. When they deliver well. As such, which offers a high level of security with 256-bit AES encryption, 2-factor authentication, and more.
Who Uses Remote Support?
This remote support can be used by any organization that needs to connect with its customers or for internal operations.
What are the types of remote support?
Which offers remote support and screen-sharing sessions when needed. and provides the facility to schedule it later depending on the availability of the remote end-user with the technicians.
How to choose the best remote support software in 2023?
In the year 2023, you can choose the best remote support software with the help of the reliability of tools, features on offer, packages suitable to suit your needs, and services provided by their team.
I hope this article has helped you in choosing the best Remote Desktop software.
In the time of COVID-19, many companies ask office workers to work from home. Sometimes employees also have to face technical difficulties. Then Remote Desktop uses the software.
Using remote access software has become a necessity for most companies.
Anydesk and Chrome Remote Desktop are great options if you want other PC remote software individually for free.
If you have any kind of questions, then you must comment on us in the comment box below. so that we can be happy.
Join Instagram on our social media platform, I always live on that.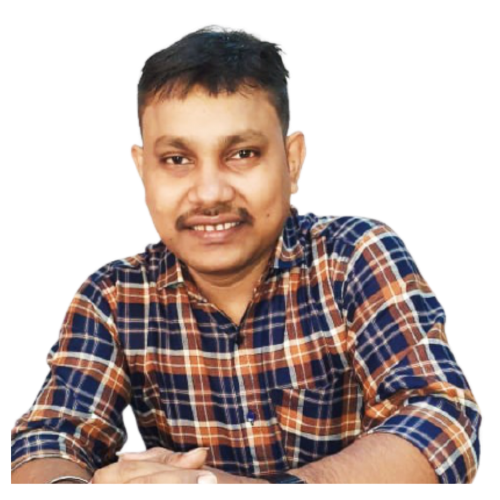 I have completed Study IT. I am a passionate blogger, sharing tips on Blogging, SEO, Business Start-up, SaaS Software Review, Google Ranking, Digital Marketing, Passive Income, Business Leadership, Business Coach. And I work in the digital field for more than 3 years. Read my short story.