Last Updated on January 4, 2023 by Jayprakash Prajapati
Hello, I want to share a lot of special things about "Social Media Marketing".
Can we take social media lightly in the present times?
I say, absolutely not. Will you definitely agree with us?
In today's time, you would know yourself, "Which is the largest social network in the world?
Source Image: Statista
Have Facebook. Which has spread its footsteps in every corner of the world? But how did this happen? Hardly have you known. Still, I would like to tell.
The start of Facebook's journey was officially launched on 4 April 2004. And it was launched on Facebook by Mark Zuckerberg and co-founders Dustin Moskowitz, Chris Hughes, and the Harvard Dorm Room.
Facebook then moved its base of operations to Palo "Alto, California" in June of the same year. Then in September, the group's application was added.
And it was also added to the wall as a profile feature.
Source Image: Facebook
From April 4, 2004, to December 2004, over 1 million Facebook users were added.
From December 2004 to May 2005, Facebook raised $ 12.7 million in venture capital from Excel Partners and then backed with more than 800 college networks. Facebook then officially renamed its company "thefacebook.com".
Photos were then added to Facebook as an application. FB started adding to the international school in the month of October. By the time Facebook's live users had added over 5.5 million. In April 2006, Facebook raised $ 27.5 million from Greylock Partners and Meritech Capital Partners.
After this Facebook Facebook development platform was launched. Which was offered to create a NOT application? Facebook and Microsoft then forged a strategic relationship for banner ad syndication within a month. Joe's mini-feed and news feed were introduced with additional privacy controls.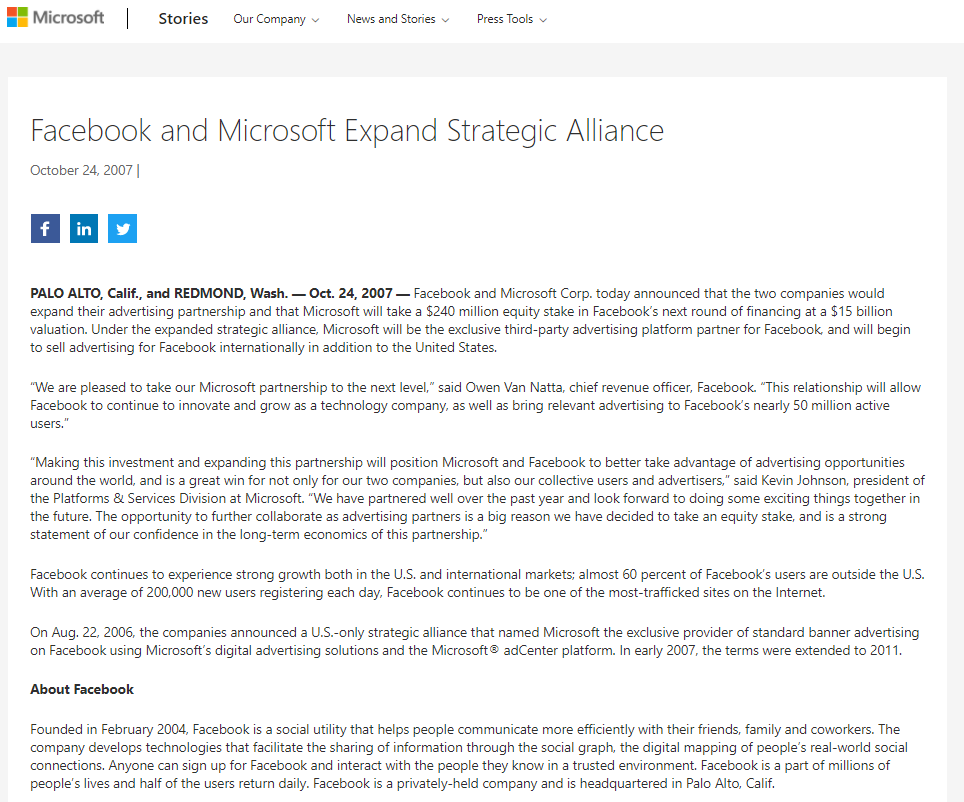 Source Image: Microsoft
This is how the journey of Facebook continued. And by managing his user in every way, he achieved a great height.
And it has 2.7 billion users on the largest social media platform Facebook in the whole world. Which is quite alive, and also has more than one billion users on all other social media platforms including YouTube and WhatsApp.
There are more than 7.8 billion people all over the world. 2.7 of which work Billion is online. That is, one of 3 people uses social media platforms all over the world. More than two-thirds of all Internet users are considered. Which is this fact?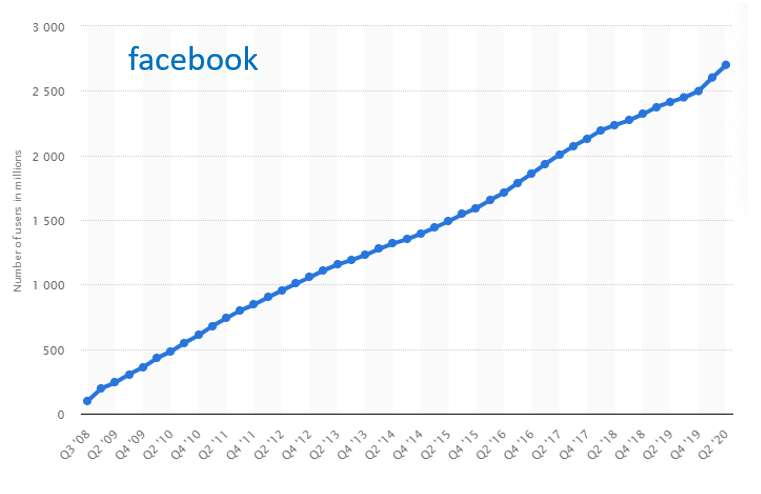 Source Image: Statista
Facebook has built its own economic system. Facebook entertains all its users and has also worked to promote all digital businesses. And Facebook includes all kinds of futures for the promotion of all businesses. Which can easily promote its product in today's time?
However, in time, all Facebook applications are used on mobile. Those who do marketing with Facebook, make full use of Facebook themselves. And also generate income simultaneously. But how?
Source Image: Facebook
Those people create a Facebook page in their mobile application that promotes their product or any product.
Affiliate Marketing: You take the product from one place and sell it to others yourself. So they get a commission. In today's time, a lot of people make big money from affiliate marketing (Example Article). But it also has some strategies. What you need to learn. Otherwise, you are going to lose a lot.
But in this business social media guide, you have the 13 most popular social media which promote marketing. Will proceed through these platforms.
I would like to give an overview of all social media. Make a successful social media strategy for those who will show you, and you will be given further hints about the best places to go.
All the tables below are included. But you can jump on any social media. According to your own.
What is social media marketing's definition?
Social media marketing (SMM) is the use of social media platforms and websites to promote any product or service. Affiliate marketing works well with social media. Because it is designed for everyone.
All social media adopts the same strategies. And on top of that, social media offers a variety of ways to create and post content on its platform; Affiliates have the ability to basically share reference links and coupon codes with followers and friends.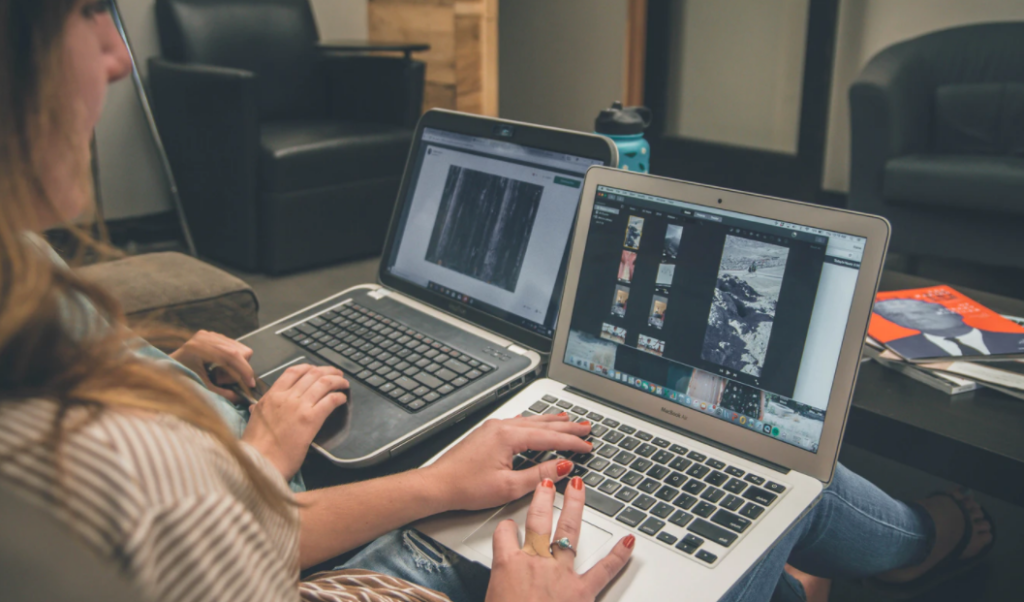 Social Media Network It is perfectly natural for a social network to be accepted by all business professionals. Those who are interested in finding a way to implement social media and websites in their business.
Marketing, as a discipline to reach consumers, was naturally the basis for implementing social media in business. And considering the number of users of social media, all marketing professionals saw great potential in establishing relationships with customers, which you feel on social media all the time, and also got a promotion opportunity. . So this has been offered.
The purpose of social media marketing is to present the business through social media. And it has to be used as a way of communicating the message to potential consumers. Because the main goal is promotion, all companies, as well as individuals, can derive many other benefits from social media marketing. Which is a later opportunity for him.
Overview.
You must be feeling about social media marketing in the internet world every day. Do you know? in what way?
Before I proceed, I want to tell you one thing. When in the first decade of any decade, businessmen used to promote their product service by publishing. Which started from the very first publication. But it was necessary to spend some time promoting your product through publication. During this activity, everything had to be manual.
But in today's digital time, it is not the same as before. A lot has changed. Today, no product takes even seconds to be published. Apart from this, there are many things. Which should we feel?
You were sharing your content on social media to generate traffic to your business website. But we hope, sales. But social media has moved beyond being just a place to broadcast content.
However, in time all businesses make full use of social media in a myriad of different ways.
But I will offer some examples of this, social media will monitor the conversations. Will respond to relevant mentions of "Social media listening and engagement". But a business that is. It wants to understand. What is his performance like on social media?
But this analysis tool will analyze its engagement, reach, and sales on social media with "social media analytics". But to a business that wants to reach the same visitor design on a large scale. And he will run his highly-targeted social media ad.
These collections are often referred to as known as management for marketing. Also known as.
Social Media Marketing Trends in 2023.
Social media is making its coverage in every corner of the world. But this world changes faster than any other online space.
By getting active on this social media, you are getting a plan. Which involves a certain set of activities.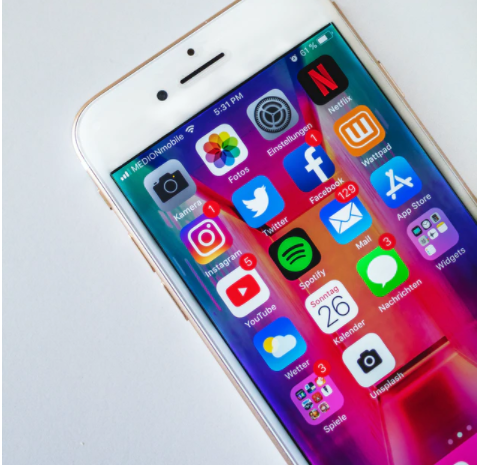 Whether you are operating any social network. Either you will appoint such a person. Who will do it for you? You need to set the rules regularly. What to do when you are active on social media. What else not to do? For this, you should always be updated with the social media marketing strategy.
Most of all say that people spend a good part of their days on social media, but this will not be an exaggeration. Not in today's world.
In fact, social media network has become an integral part of people's lives and routines. Some social media has so many. After getting up in the morning, they directly check the feeds of social media.
But in fact, social media is considered a must in the lives of consumers. And assuming all the businesses like marketers and industries leave the shadow between people. And marketers and businesses take a platform on social media networks to connect with their target consumers.
But at present, various types of content are overloaded on the social media network platform. But till you will not get the right direction related to it, then you can convince that you do not have a social media marketing strategy. Which you will have to face difficulty.
If you keep updated on social media network trends in 2020. So your strategy can definitely get a boost. You can stand out in the crowd. You have to be updated with 13 social networks.
However, one has to write the right content on social media. Like if posting is the essential activity of your social media presence, regardless of the type of content that is usually shared on that social network, regardless of the social network you choose, if you are into social media marketing To be successful, you have to be active mainly by posting.
And your accounts should be updated regularly while you post regularly. Which shows that there is someone running that account. Who always lives on his social media.
Participation: Apart from posting content on such social media networks, they can join and participate in social media together. Because it was also under pressure on social media. There are more ways in which people can interact on social networks. And various features introduced by social media encourage interaction between users.
Your main goal can be improved greatly by interacting with customers and potential customers. This partnership has become very helpful with things like big companies, employee teams, and friends. Finally, your account visibility increases. Which leads to even more opportunities to promote your business.
Let us discuss the popular 13 social media network platforms 🙂
1. Facebook (History).
However, in time Facebook marketing is a central part of social media marketing for many brands. This simply means that Facebook marketing is a big central part of the marketing, period of almost brands.
Whether you can add any business. It does not matter. But really we need to know this. Even if our business is of any design. But you will definitely need Facebook for marketing, and What is Social media marketing's future plan on Facebook?
But like we mentioned in the beginning after doing its marketing, Facebook has made a lot of changes in many others. This is when in 2004 Facebook first marketed on the campus of the college. More than 1.4 billion people were unfamiliar with Facebook then.
Facebook has already made some progress. Whereas it was just another MySpace competitor. But in today's time, it has become a more effective marketing tool than any social media. Whoever has stepped into Facebook regarding its product service.
Those people never step out. Because Facebook completely excludes advertisements. So this is our blog for places. ) you may have felt like this at some point.
Facebook has built its own economic system in today. Who has added themselves one by one? But originally Facebook marketing was only trying to get maximum life. So that you can easily broadcast the content for your audience.
If you have a business, big or small, then you create your own personal account on your Facebook. And then create a Facebook page Facebook with the name of your company and your brothers can easily promote your product service.
If you have a business, big or small, then you can create your own personal account on your Facebook. And then on Facebook create a Facebook page named after your company.
For example, choose your own industry, which you want to promote. Based on that. Several options are available for pages created with a different theme.
Choose the local business option and add the address. And on the other hand, if you have a band to promote, you can use the corresponding type of page, so that you can add band members, etc. Then you can easily promote your product service.
2. WhatsApp (Business) App. (History).
Whatsapp (business) application has also remained in the headlines within marketing today.
Facebook's owner instant messaging app WhatsApp announced today that it has more than two billion users connected across the world. While the company reached over 400 million users in India.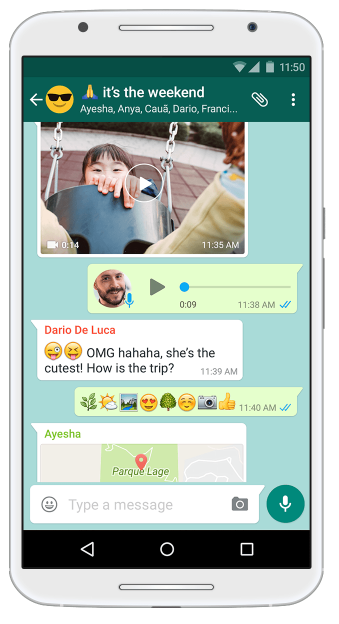 Source Image: Whatsapp
Then it is the largest market for WhatsApp in India. And this application includes all kinds of access, such as documents, photos, videos, room meetings, video calling, etc. This application however added 2.8 billion subscribers in 2020. If seen, most users in the whole world come from India.
This app user The local network either helps in marketing to the outside of the local network. If a businessman wants to get his product killed. So they can promote their product service through an app on their mobile phone. The special thing about this is that all its users can give information by giving multiple messages with the help of a Podcast.
3. Instagram (History).
Instagram was launched in 2010. Which crowd all over the world. This Instagram is an American photo and video. Which is a Facebook-owned social networking service, created by Kevin Systrom and Mike Krieger.
In today's time, all the people are increasing their product services in the brands. After all, who has developed a presence on the platform?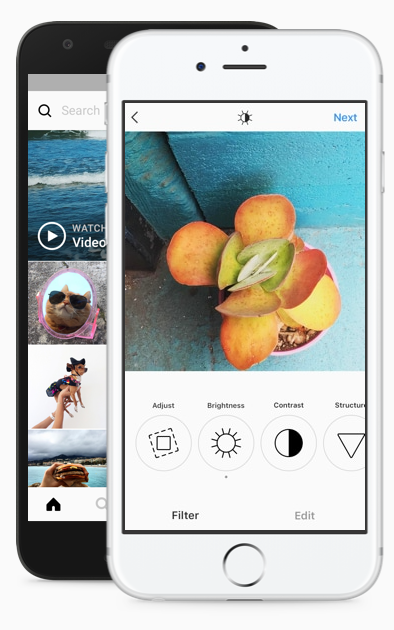 Source Image: Instagram
Which you would not have noticed that they would have also noticed the growth in those brands? But finally, the question arises. Is Instagram worth the time? Or should your business be on this platform?
I will say "absolutely yes" but why am I saying this? So let's know.
Instagram is shown to have more than one billion active monthly users and 500 million daily Instagram stories.
92% of Instagram users follow at least one business. 85% of users say that Instagram helps them discover new products and services.
Instagram is the second most accessed network after Facebook. Those who browse the user average 49 minutes per day.
There are over 135 million Instagram users in the US. Which has at least 27 million business profiles on Instagram.
4. Google+ (History).
Google+, Like all other networks, you can share information and images with each other, and promote yourself as a person easily.
If you use it correctly. Then you can have a powerful social media marketing tool.
But I would like to tell you something special here. This is unlike all other social networks that do not allow you to host online promotions directly on Google. For this, it should be hosted on a separate site.
Why so? You may not run contests, sweepstakes, or other such promotions ("promotions") directly on Google or in such a manner, except by pre-approved means. Because of those that require the use of either the functionality of Google+.
Where you can display a link on Google+ to a different site, where you are solely responsible for your promotion to host your promotion "not from Google". And all types apply to the policy. It is only for compliance with state and local laws, rules, and regulations in the jurisdiction where your promotion is offered or promoted.
5. Pinterest (History).
Pinterest is currently number one on the social media platform. Which dominates more women than men. Which is 87% of their 170 million monthly active users. Which you can think of as this scrapbook.
Source Image: Pinterest
Pinterest, Network This is one-of-a-kind visual content, perfect for sharing images or short videos. And they can be a good platform to reach potential customers by sharing engaging visual content, which gives them the courage to promote a type of product.
Which is especially useful for online stores, decorators, clothing, product manufacturers, etc. Because all this content shared on these networks is in the form of images or short videos, if you want to establish your presence on these networks, you need to create engaging visual content, which requires more skill and time. it occurs.
6. LinkedIn (History).
LinkedIn's social platform is older than Facebook's. But it was founded in 2002 by Reid Hoffman, one of the early members of PayPal.
But when LinkedIn was introduced, the pace of growth was very slow. But after a few days, there were only around 25 sign-ups.
But this growth of LinkedIn has never increased in the form of Facebook, but it has actually been almost 18 years. And has become more than 575 million members.
Source Image: Linkedin
Interaction on the LinkedIn platform is done through status updates and communication sharing within groups. And while you're unlikely to reach potential customers from Oऱ via LinkedIn,
Perhaps if your potential customers are all other companies and small businesses, this social network can only help you get valuable contacts.
People are found all the way on the LinkedIn platform. But more high-profile people are found. Often those same people use more levels.
Lead yourself to LinkedIn's profile, and generate website traffic. And LinkedIn also creates brand awareness with ads. Professionals such as those targeted by job title, function, industry, and more are promoted.
7. Telegram (History).
Telegram is a cloud-based instant messaging, and video telephony. But finally, it started on 14 August 2013 which was 7 years ago. Telegram is the version released in May 2017.
If we talk about its users, it was on 25 April 2020 that Telegram announced that it had reached 400 million monthly active users. According to the US Securities and Exchange Commission, the number of monthly Telegram users as of October 2019 is 300 million people worldwide. Which is 4.16 million per month. And it provides 15 billion daily messages per day.
Budget spent on app promotion: $ 0. Telegram is free, the main financial source is donations. This, since version 4.1, provides a dedicated video hosting platform called Telegram Telescope. The round video can be up to a minute long.
This telegram voice-over is an IP service with end-to-end encryption only for secret chat, while cloud chat also uses client-server or server-client encryption. This Telegram client app was made available for Android, iOS, Windows Phone, Windows, macOS, and GNU / Linux. And all these devices were made in 2013.
Telegram is a cloud-based messaging app designed for desktop and mobile devices with all high levels of information security. Which is however available. This Telegram has 100 million users and 15 billion daily messages.
8. Reddit (History).
Reddit is one of all social media. Reddit itself "is shown on the first page of the Internet. Because its primary focus is on social news aggregation.
Reddit is an American social news aggregation and web content rating and discussion website. These registered members submit to the site such as content, links, text posts, and images, which are then voted on by other members.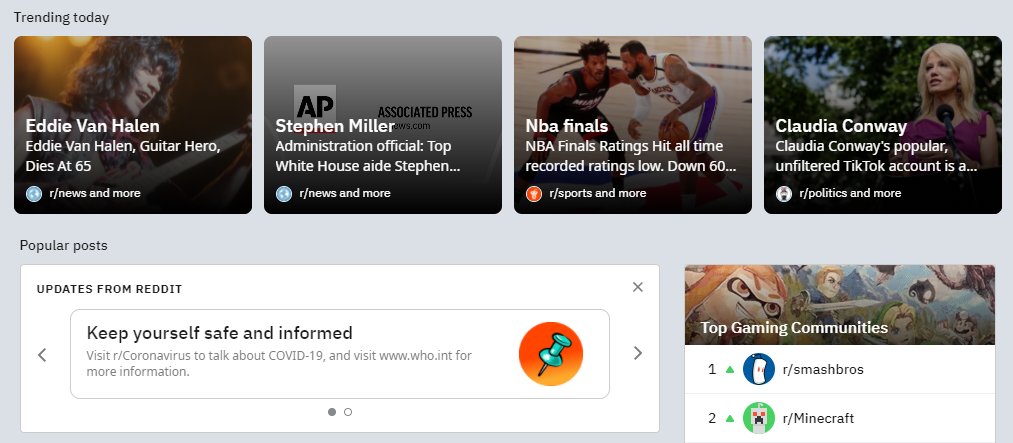 Source Image: Reddit
It started on June 23, 2005, i.e. 15 years ago. Which was its founder Steve Huffman (co-founder and CEO). This Reddit is capped all over the world.
Which, as of 2018, has more than 330 million Reddit users, known as "Redditors". This makes this site's content recognized as "subreddits" in categories or communities, of which over 1.38 million are active communities. As a network of communities, Reddit's core content also includes posts from its users.
But the special thing is, these own radiators are very protective of the communities they belong to, either of those individuals or of brands that try to hijack a subreddit for their personal benefit.
But the marketers get it wrongly.
So it likes to post Reddit on and craigslist. And it thinks very little about the values ​​and priorities of all its viewers. Which are absolutely fascinating.
But in this world, however, it would be equivalent to walking a spell. And the event gathering at your local comic book store and screaming how awesome your t-shirt is.
People in Reddit communities have come together for specific reasons – hobbies, social causes, or just plain fun – and you really have to respect that if you want to succeed on this social platform.
Reddit marketing has its own message to fit within the adopted "Reddiquette" framework, and you can be rewarded with a potentially lucrative stream of traffic. However, many brands are already successfully marketing on Reddit.
So here's how, can you get your brand. This means that your product and services can be promoted in a proper way.
9. YouTube (History).
Is there any public Google Player? Which was the old player's video?
Did anyone know though? Will add over 2 billion users in 15 years?
But finally, this social media network has changed the way we consume videos. Because it's so easy "streaming is super fast" and absolutely free, and it gives us an instant opportunity to express our opinion.
After all, YouTube was an American online video-sharing platform. It is headquartered in San Bruno, California. The service was founded in February 2005 by three former PayPal employees-Chad Hurley, Steve Chen, and Javed Karim. But in November 2006, Google bought the platform site for US $ 1.65 billion. It is now acting as one of the subsidiaries of YouTube. For the last 15 years, more than 2 billion users have been connected alive all over the world.
And it is absolutely true that 82% of the 100% of marketers in the world consider YouTube as their most effective video marketing platform. And this is seen in an average of 1 billion hours of video per day. And 75% of YouTube's mobiles come from mobile. And 25% comes from the desktop.
YouTube has given birth to the entire industry. And has kickstarted thousands of careers. Who has lived his dream? YouTube will have generated huge income in the walk. So what will be the YouTube platform for that?
But you want to talk about popular channels on YouTube. Which is the highest subscriber in the whole world.
T series YouTube channel: T-series this account opened on YouTube on 13 March 2006. And was their founder "Gulshan Kumar". But it started uploading videos on the channel in the last month of 2010. But it shows new music and videos and film trailers on the channel. "T Series Earning: $283M"
But by July 2013 it had crossed over 1 billion views. The T-Series has crossed 155 million subscribers in the last 10 years today.
Which became the second Indian YouTube channel to cross the milestone after Rajshri Productions. In January 2017, the T-Series overtook the PewDiePie YouTube channel to become the world's most-watched YouTube channel.
And as of December 2019, it was viewed more than 92 billion times. The T-Series YouTube channel is run by a team of 13 people at the T-Series headquarters.
10. Snapchat (History).
Snapchat photos, videos, and text disappearing in seconds?
This photo is a one-to-one and group messaging app for sending video and text messages. Which includes stories "photos or videos that can be replayed for 24 hours"
Memories have many features, including photos saved for future viewing and sharing, and filters and stickers for grooming messages.
Snapchat was a playful app for a mobile-obsessed teen and young adult group. He thought about how to prepare for a clear experience of missing messages and communication.
And brands postponed it, confused as to how to interact on social media platforms. Then they should invest in creating such content. Which was just going to disappear?
But this is not the case now. Snapchat has been big since its launch in 2012. Offering more media formats, filters, and advertising formats.
It started in September 2011 and has had more than 240 million daily active users worldwide in the last 9 years.
But you are good at using Snapchat to fully train you for marketing your business, how do you connect with your audience? And what do they expect from your brand?
Using Snapchat means defining your audience. Because Snapchat's user base is Skype Young: 72% of users are under 35 years of age.
11. Blogger (History).
Can we write a blog for absolutely free?
Yes!
Blog Definition: A blog is a discussion or informational website published on the World Wide Web that includes discrete, often informal diary-style text entries. Posts are usually displayed in reverse chronological order so that the most recent post first appears on the web page. All these activities are called blogs.
Blogger was a big platform at one time. Blogger is a blog-publishing service that allows time-stamped entries to multi-user blogs. It was developed by Pyra Labs, which was purchased by Google in 2003. Which is a platform created by Google.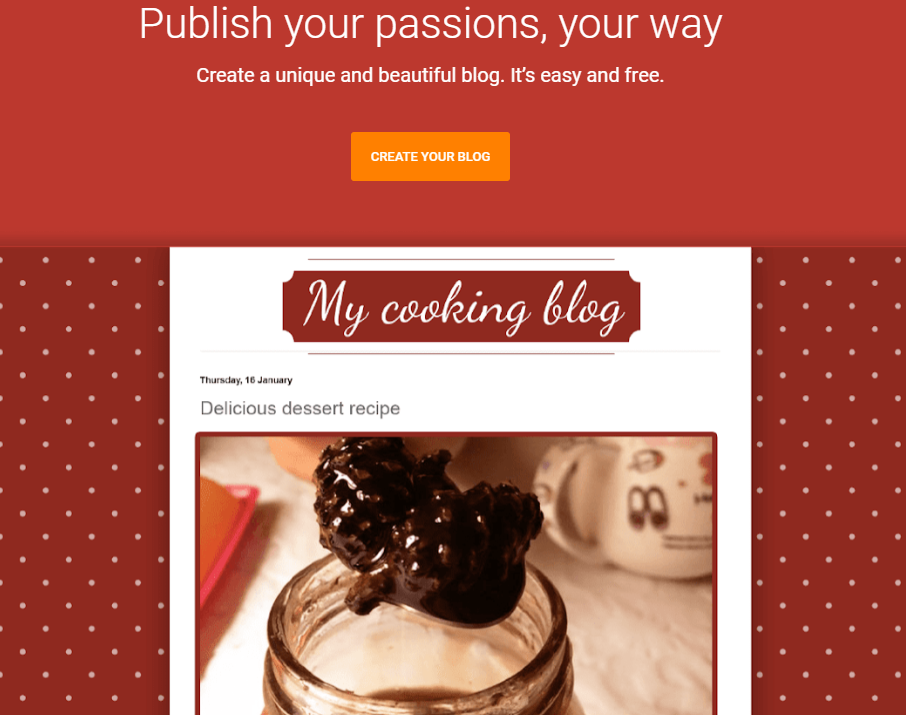 This blog is hosted by Google. These are then typically accessed from a subdomain of blogspot.com. This can also be served to blogs owned by a user such as (www.example.com), using DNS features to direct a domain to Google's servers.
In this, you can take advantage of things like themes, designs, container designs, etc. And if you move forward with a professional blogger, you will spend time with the business model and the market.
While many of them consider many content marketers the only place to promote their content. But it is also considered a wonderful place to get insights from all other content marketers.
But for this, we need a website. For this, we have to buy a domain and hosting. (If you want to buy with a discount, click on it.)
12. Medium (History).
Medium, Don't have a website? And you want to write articles?
Medium is a free social media platform. Which gives anyone a platform to write articles. Which is a completely free service. You can create your ID at only one sign-up.
If you do not have a website and you want to write an article and share it with the public. So they give the medium their platform to the people.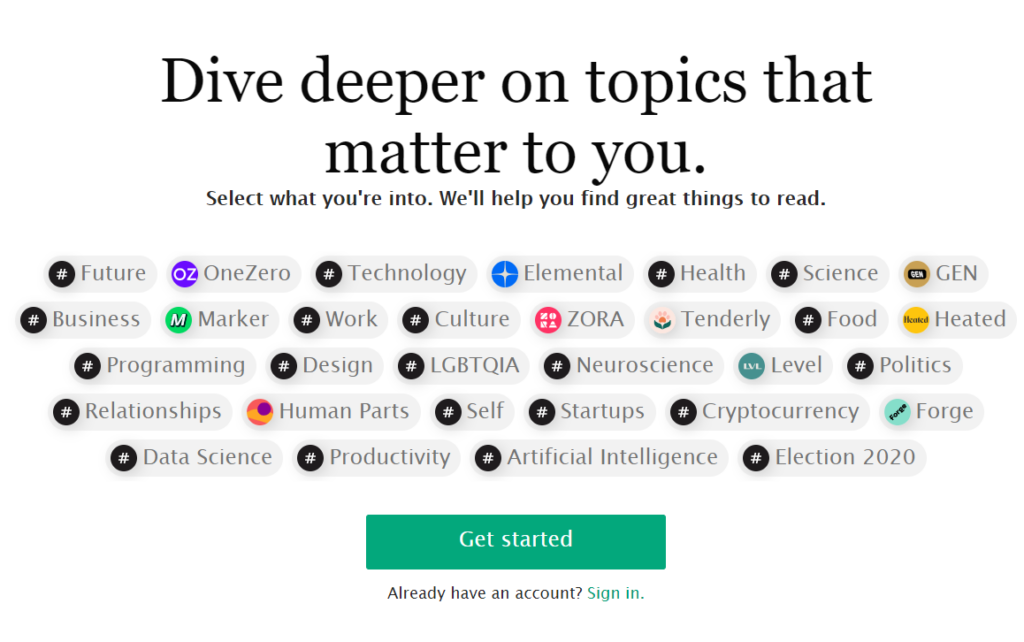 I want to get into the history of some medium. It was developed by Evan Williams, co-founder of Twitter, a completely free online publishing platform. It began in August 2012, with its editor, Evan Williams. And it really took off! But however, according to Alexa, it is now the US One of the top 200 sites in the medium, it is an amazing resource for content marketers.
And these social media network elements, blogging platforms, and content marketplaces are all integrated into one.
We can guess from this how much material will be received in the future.
But instead of hosting this medium website to promote their content and promote social media, sites like Medium allow their users or beginners to exclude the best, most valuable content from the competition.
While many of them consider many content marketers as the only place to promote their content only. But it is also considered an amazing place to get insights from all other content marketers.
13. Tumblr (History).
Have you heard about the micro-blogging platform?
Whose name is "Tumblr." Is called
It is an American micro-blogging and social media networking. Which was started in 2007 by David Karp. However, it is currently owned by Automatic.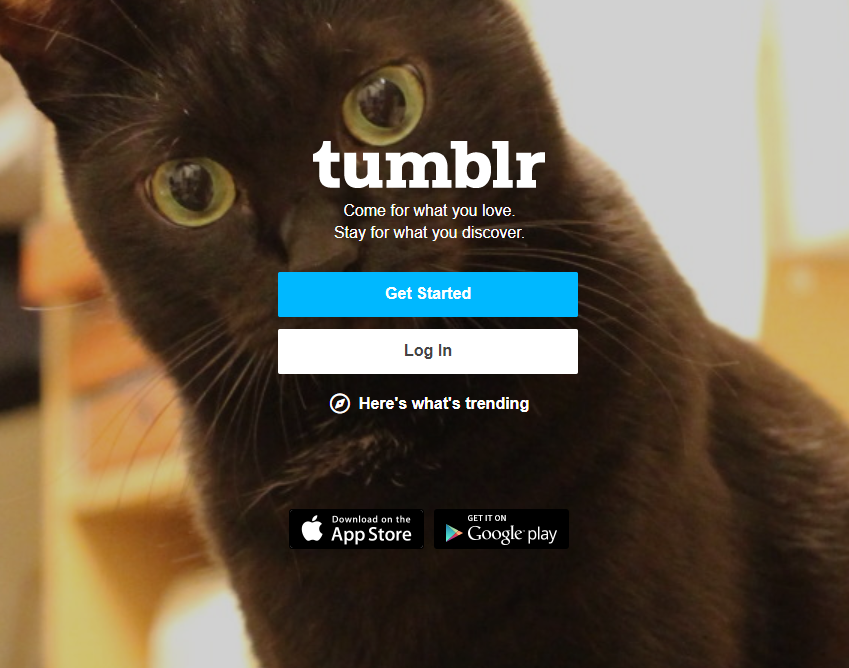 Tumblr, allows its users to post multimedia and other content in short-form blogs. Users can follow other users' blogs. Bloggers can also make their blogs private
Since its inception, more than 292 million people visited the microblogging site to share photos, videos, gifs, and anything else about the scene. And it has acquired popularity. but this
But its popularity is growing rapidly, but despite a 78% year-on-year growth in 2015 and younger millennials making up 56% of their user base, Tumblr is often overlooked by brands.
But some social media networks do networking for good business. Such as LinkedIn or Twitter. After all, Tumblr is really capable of the creative side of this business. Because Tumblr users have doubts about any kind of marketing tricks.
And this is at least the way the marketing industry is evolving towards a content-led approach. When you combine this with the growing reality of ad blocking, the need for brands to develop better content is only determined to grow.
Executive Summary.
I hope you got some help from this guide. (But though you have something on your mind? Please comment below.)
I have given you a little information about 13 social media networks. With you will definitely take something from here.
If you want to promote your product and service. So definitely consider any social media platform.
You must find out where your audience is from, and be active on that platform. But now you must have killed that each platform has met it, and what does it tell in context? What do you do And what do you know? How does good material come out of them?
You have, however, definitely been connected to the social media network. But do you want to strategize? And which social media strategy platform would you like to focus on?
Surely you should give us an argument without hesitating? Thank you:)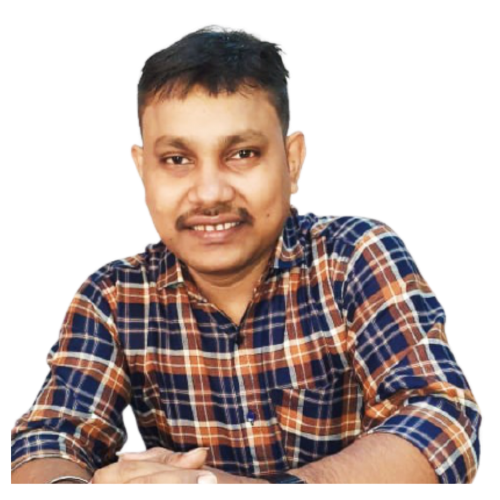 I have completed Study IT. I am a passionate blogger, sharing tips on Blogging, SEO, Business Start-up, SaaS Software Review, Google Ranking, Digital Marketing, Passive Income, Business Leadership, Business Coach. And I work in the digital field for more than 3 years. Read my short story.