Hello, Welcome to this SEO blog training. You want to learn search engine optimization. Before starting Blog SEO, I would like to keep the facts in your mind. Perhaps you will be familiar with SEO. Perhaps you are familiar with SEO. But you want to practice more. You probably have a website. But the issue of ranking is a concern.
Perhaps you want to get basic information. Maybe you want to get to the core of SEO. Perhaps there is no question at all, you have raised other questions. So, I certainly hope that your questions will be answered. If you have brought up all these facts. So we and you met at the right place and time. but why?
Friends, what do you know about how many posts are written on the internet every day? If you have any idea? Do tell in the comment box. I tell you There are more than 2 million WordPress posts available on the Internet across the world. That is 45 lakhs in 1 hour and 25 posts in 1 second. You can guess how much SEO plays its role. but how to Blog Website SEO, and How to Rank?
What is SEO (Search Engine Optimization)
Is this SEO easy for beginners? We have only posted how many posts per day of a WordPress plate form. But in addition to its platform, even more, posts are published on the Internet. If you think outside this thing then you will find it difficult.
When I take 5-6 hours to write a blog myself. So I take 20 to 30 minutes to adapt each of my posts. That is very important for my post. There is no fixed day or month, and millions of people use the Google word "SEO" every month.
On any particular day, people search for more than 2.5 million. In the "Google" search engine. Apart from this, search engines have nothing to say.
But what does "SEO" mean?
Perhaps you may know that it stands for Search Engine Optimization, but what do you need to optimize?
Why "SEO" is needed.
How does "SEO" work?
Is "SEO" known as optimization?
A variety of questions come. The online business or blogger beginner.
Search engine optimization is the process of growing the quality and quantity of website traffic by increasing the visibility of a website or a web page to users of a web search engine. SEO refers to the improvement of unpaid results and excludes direct traffic and the purchase of paid placement.
If you have a website And you want It said – where traffic come from? Either you want to see Competitive Research Sources, Areas, Devices, Visitor Behavior, and Engagement. Have to do traffic analytics on that website. So definitely use the below tools so that this SEMrush tool will show your domain an amazing Traffic Analytics right point!
Search engine optimization (SEO) very much revolves around Google today. However, the practice we now know as SEO actually pre-dates the world's most popular search engine co-founded by Larry Page and Sergey Brin.
Search engine optimization (SEO) is the process of optimizing your online content so that a search engine likes to show it as a top result for searches of a certain keyword.
I want to take deep into the topic of "SEO".
When it comes to SEO while blogging, you are a search engine and explorer yourself. If you are writing an article on a vegetable lasagna perhaps. Then you will definitely want a search engine. (90% to 95% of all races are found on "Google". Which is the word "vegetable lasagna" to show results in search engines).
This is as low as the depth it takes in the "SEO" topic. SEO This is one such thing. When you write articles on "SEO" it will show Google results in search engines. Then you would like to talk about the "SEO" topic.
I say this because while reading this article, you must have first learned about SEO. And maybe all of us also make mistakes, but that mistake is ignored. And we accept.
Overview
Black Hat SEO VS White Hat SEO (Search Engine Optimization)
Off-Page SEO
On-Page SEO
SEO Overview.
Everything you see in the search engine matters. As I said 70% to 67% are searched in the Google search engine. Search engine optimization or SEO is the process of increasing your site's position and page rank organically through quality backlinks and effective keywords. For example, "SEO" is the most effective way to increase traffic to your website.
If you have a website or want to see the organic search of any keyword, you can check the domain, keyword, or organic database with the help of the tool below. Try it because this SEMrush tool will show the correct point for your domain the keyword!
Over 90% of people using Google only see the first page of search results and most people only click on the first three results. 84% of people worldwide use Google, but this concept applies to every search engine. So what do you do if your small business website shows 12th or more page results instead of the first page?
How the search works.
You must have known and guessed the basic things about "SEO". But I want to get more out of it. As with the amount of information available on the web, it would be almost impossible to find anything you need without some help.
And the Google ranking system is designed to do this. So, sort through hundreds of billions of web pages in our search index to find the most relevant, useful results in a fraction of a second, and present them in a way that helps you find what you're doing Whatever anyone is looking for.
These ranking systems are made up of not one, but a whole range of algorithms. To give you the most useful information, search algorithms look at several factors, including the terms of your query, the relevance and usefulness of pages, the expertise of sources, and your location and settings.
The weight applied to each factor varies depending on the nature of your query – for example, the freshness of content plays a large role in answering questions about current news topics, as it is about dictionary definitions.
static.googleusercontent.com/media. By clicking on it, you will understand how Google SEO algorithms guidelines work by reading this pdf file.
Black Hat SEO vs. White Hat SEO.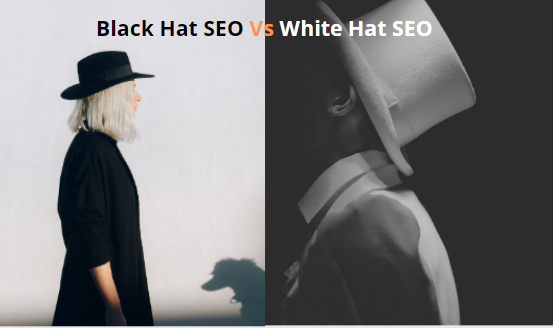 In both aspects of Black Hat SEO and White Hat SEO, you will understand in which direction your website or blogger is standing in the "SEO" point. Let's throw light on this. In search engine optimization (SEO) terminology, Black Hat SEO refers to the use of aggressive SEO strategies, techniques, and tactics.
Those who focus only on search engines. And are not human viewers, and generally do not follow search engine guidelines. Some examples of black hat SEO techniques include keyword stuffing, invisible text, doorway pages, adding keywords unrelated to page content, or page swapping (after a webpage has been completely changed it is ranked by search engines).
In search engine optimization (SEO) terminology, a white hat refers to the use of SEO optimization strategies, techniques, and tactics. Which, unlike search engines, focuses on a human audience, and completely follows search engine rules and policies.
For example, a website that is optimized for search engines, and still focuses on relevance and organic rankings, is considered to be optimized using White Hat SEO practices.
Some examples of white hat SEO techniques include keyword and keyword analysis, backlinking, link building to improve link popularity, and using writing materials for human readers. White Hat SEO is more often used by those who intend to make a long-term investment in their website. Also known as Ethical SEO.
Let's go deep into SEO.
Like we have understood the difference between White Hat SEO and Black Hat SEO. But I want to go deeper than this. If you are loyal to Google guidelines and like to play with blogs and books like Moz, then it is possible to realize with this article that we have a very different approach.
This was the first time I started my internet journey – where I used to work hard day and night, finally trying to stay online.
But I tried and tested more website views and angles than you would believe. Today, the focus is on what works to push the boundaries. These limitations are often related to SEO Because this is still my effort for the last few years.
And I am also enjoying myself together. If you are blogging recently, I want to tell you a lot of important things about you. This is something like "SEO is the one who has died".
When someone first wrote his article. So between 7 to 6 months, he was viral in the SEO blog world. But a real prediction is based on how Google search results have evolved over the years. When Google makes all its money through advertisements.
This is because he wants too many people. That click on them (and often). The fewer successful people get with SEO, the more likely it is. That they will move to Google's advertising platform. But these are the long days when we are presented with only 4 or 10 blue links on a page.
However it is known that the more search results the page gets, the more clicks it will get. This is because when organic search results are pushed down the page, they tend to get fewer and fewer clicks. Not only have they reduced mobile results due to vacancy, but also changes in desktop results are being tested.
There is a common grouse among small brands online. The pet peeve is that they feel that Google and its army of algorithms favor big brands over smaller brand names. After all, is not the internet supposed to be a great leveler?
Should it not bring all brands, big and small, on the same pedestal and then encourage them to compete? As far as I can remember, the foundation of SEO is based on the principle that it gives low-cost online visibility to lesser-known brands.
If I find that Google is favoring big brands, who have the deep pockets to carry out not just online but offline marketing blitzkrieg as well, I will feel a little disappointed, if not cheated. Before jumping to conclusions, we have to look at the picture objectively. Does Google actually favor big brands in SERP?
What is on the page and off-page SEO
Blog Website Perfect SEO How to Rank? here Understing, How to do cleanliness inside and outside your house. This means on-page means indoors and off-page. We live in a house. And our mother, sister, your wife, brother and you clean your house inside and outside every day.
The beans are similar to the articles on our website. Cleansing the inside and out adds to the "immunity" of their blog. Let us take a step-by-step to highlight the important topic.
"On-page SEO" concerns all of Google's ranking factors when they try to directly view the page you are in the headlines, such as your headline, content, and page structure.
"Off-page SEO" refers to all the variables that Google sees, and they are not specified in your hands. They depend on other sources, such as social networks, other blogs in your industry, and the personal history of the searcher.
The visibility of websites on popular search engines is very important, but choosing between "SEO" is difficult. Many small-scale businesses go to local "SEO" service firms, while global and national businesses go to large-scale web marketing companies.
Online advertising and web marketing are changing at a rapid pace. Therefore, there is a lot of need to update and move
How to Research Keyword For SEO.
1. Identify the right keyword opportunity: Keywords are the most important tools that are helpful in identifying a company's goal. Wrong keywords generate no visits, poor traffic opportunities, and a lack of CTR. Keywords Everywhere is a freemium Chrome extension that shows your monthly search volume, CPC & competition data on 15+ websites.
2. Check Existing CTR Information: Take a look at webmaster and SEO tools to check the CTR or click-through rates of any word or "keyword" that can generate impressions. Keywords with the highest CTR are those that have given successful results by converting web searchers into regular visitors or even leads from successful clients.
3. Consider the Keyword Positioning Competition: It is very important to search for keywords that display achievable rankings. Make relevant long-tail keywords specific to your niche.SEO best
4. Estimate the intent of the keyword: Not all keywords are the same. It is important to understand and consider which keywords are more relevant to target customers and generate traffic in order to understand and decide about each keyword.
Scrutinize the results for different keywords and understand where your brand or company fits. If you do not find any similar search results, you can focus on untouched opportunities or any less relevant terms.
5. You can use Google Keyword Planner and even SEMrush to get results with the help of the Keyword Volume Tool.
Best Step on-page SEO and off-page SEO strategy.
1. URL: URLs should be clean, and simple, and any search engine can find and understand them according to their algorithms. And it should contain relevant keywords. Avoid long strings that have irrelevant characters like random numbers, letters, and. &, 3, or according to your blog title, etc.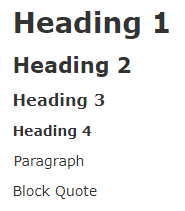 2. On-page structuring: It is advisable to divide the content of your website into separate sections. It helps users to understand and consume data quickly. Even, tags such as h3, h2, and h1 can be used to rank data. Avoid exclusive use of Flash and images.
3. Social: It is advisable to add a widget for social sharing to your site page. This will help users to share your content on various social media networks. Use Google Local, Authentication Markup, and Rich Snippet (Structured Data) for your website. Maintain a good amount of social shares, quotes, hashtags, and mentions on various popular social media sites.
4. Content: The case or content should be natural and unique for every page. The content should be directly keyed to the keyword using different synonyms, tenses, and similar keywords. It is important that the content of the website meets the needs and expectations of the user. It must be refreshed (regularly updated)
5. Links: It is a good strategy to add related sites wherever and wherever possible. One can link to authorities on various topics covered by the site. Stress only on relevance and authority, not quantity. In addition, interlink your own web pages nicely with a variety of anchor text. An anchor text variation must also occur for external backlinks.
How to Free Get Backlinks For Your Blog.
It is now universally accepted, that backlinks are the building blocks of your SEO initiative. With the help of quality backlinks, you are confident about the naming of search engine giants. And your brand can get its proper place under the Syrian sun.
There's nothing wrong with thinking along these lines, but other than that, with new updates and algorithms flowing through Google's home, you'll have to consider various other factors as well. Listed here are the most important factors when looking for backlinks:
If you have a website, you can check the backlink database with the help of the below tool. Try it because this SEMrush tool will show the correct point for your domain!
1. Link to the Right Web Page:
You may have often heard the saying: You are known by the company you keep. For backlinks, it works much harder than it does in the case of humans! The value of your backlinks is directly proportional to those websites. To whom you are connected. If you have the right backlinks.
Those who move your website from high-traffic zones, then you are in a strong position from an SEO standpoint. Getting more backlinks is not important: what matters is the source of the backlinks.
2. No More Robots:
You Have to Quit Thinking of Backlinks Building Something was done by automated robots. It is a thing of the past. With the introduction of sophisticated algorithms and technology, Google spins spam backlinks down faster than you think.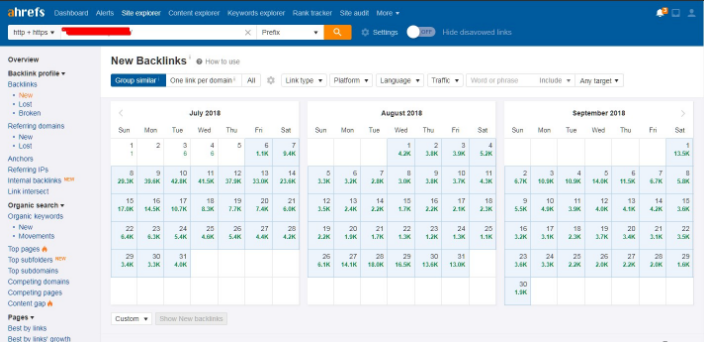 Before you know that. What you hit, your website will go down fast on SEO Peking order. Think about the quality of what to consider for backlinks. Brought back home by humans and you'll do fine!
3. Be honest:
If you keep a nose for honesty, you will definitely get quality backlinks from reputable websites. A lot of talk and chat takes place on the Internet, so webmasters are careful about polite exchanges through email as well.
However, if you are forthcoming and honest about what you are looking for and what you have to offer, this will always be true with those who matter. Add that personal touch and get in touch with Google webmasters of websites that can cost you a million dollars. All you need is passion and punishment.
But although there are some changes in Google's algorithms with regard to backlinks, it is said that backlink does not matter to any blogger as much as you write an honest and pure, and fresh blog (which is different from others). So sources say you go on with this activity. You do not need any backlinks.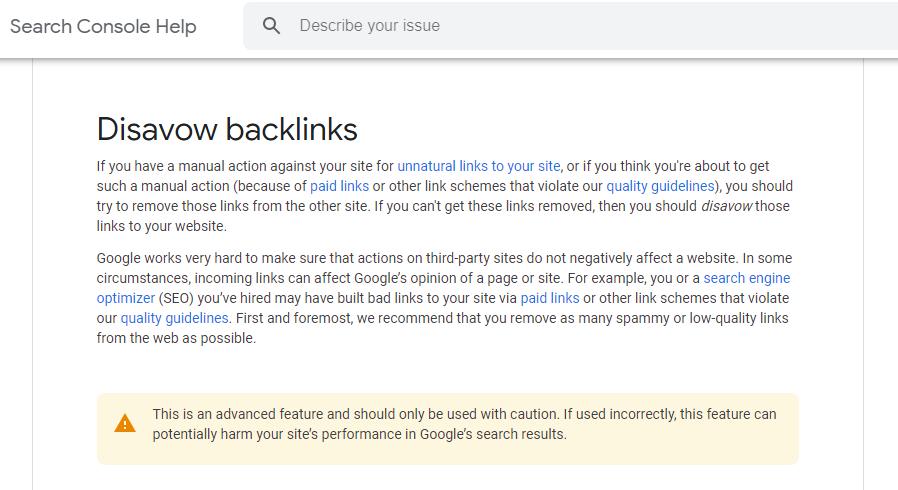 Perhaps you have made a backlink, so you would think that my blog will always rank. But it is completely wrong. Only develop yourself in your blog.
Best Overall SEO Plugin – Real Time.
If you work on WordPress, you may have heard that "Yoastseo" is the best plugin for SEO. And it acts as a kind of "robot". If you use its premium version. So fully supports in terms of SEO on your website. If you use it for free. But still, your website will take care of SEO. Let us know what things "Yoast SEO Plugin" covers in the matter of SEO of our website. Get more information about it. And how to install this plugin. Know all the other settings.
1. Keyword optimization: Optimize for keywords, keyphrases, synonyms, related keywords, and all word forms of those.
2. Only 1 keyword or key phrase: Tell Google exactly what your page is about Make sure that Google, Pinterest, and other platforms all know exactly what your page is about, by adding schema.org data the right way. Faster indexing, rich results!
3. Indexable: Yoast SEO 14.0 introduced a revolutionary way of gathering data in WordPress, creating a faster, safer, and better experience. For you, the web, and the world.
4. No outdated content: We'll keep an eye on your most important pages and warn you when these haven't been updated for six months. Keep an eye on all pages manually Preview your page with Google, Facebook, and Twitter previews.
5. Readability check: We analyze the readability of the copy you wrote and calculate the Flesch Reading Ease score.
6. Full control over your breadcrumbs: You can set a primary category for your post, and determine the taxonomy for every single page on your website.
7. No duplicate content: Avoid confusing Google with duplicate content, by setting canonical URLs. Mark your links as no-follow or sponsored: Immediately mark your links as no-follow or sponsored while you're writing!
8. Works in the block editor and classic editor: No matter how you like to write your posts in WordPress, Yoast SEO works in both the classic editor and the block editor!
9. Technical stuff in the background: It doesn't matter whether you know about robots.txt, .htaccess files, clean permalink URLs, or sitemaps – Yoast SEO makes sure your technical configuration rolls out the red carpet for search engines.
10. Internal linking suggestions: Get suggestions for links to other pages on your website, as you write. You have to manually look up related pages to create links.
11. Content insights: We show you the 5 words or phrases you use the most on your page, to check if they're a match with your chosen keywords. We're afraid you have to check your text very thoroughly yourself to make sure it's focused enough.
12. Redirect manager: Easily redirect old URLs to new ones. So you don't lose visitors because they get stuck on a 404 Not Found page. You have to think of creating a redirect yourself each time you delete a page.
13. Focus keyword export: Get a clear overview of your focus keywords and SEO scores (CSV export) Apart from "Yoast SEO", there are other SEO-related plugins that you need to use. Come, we all know.
Best SEO Tools to Monitor Your Blog's Performance.
If you work on a WordPress Website So, in order to make "SEO" great for your website, the following plugins will be required. You can strengthen your website by installing and activating Easy.
SEMRush.
This Tool, SEMRush, however, is considered the best overall SEO tool on the market. is. And it is used by professional SEO specialists, marketers, bloggers, and businesses of all sizes, and it provides a comprehensive set of tools to increase your traffic.
You can use it to search for organic keywords and search for those words. Which you can easily get ranked. And it also allows you to do competitive research and see it. What keywords do your competitors rank for, and how you can beat them?
If you want to know more about "SEMRush", then you can definitely get information by visiting their official site. I believe you can get facts and easy information on this.
Google search console.
This Tools, This Google Search Console is a free tool offered by Google to help Google owners monitor their site's presence in Google search results. Which has become popular?
It alerts you when Google is unable to crawl and index the pages on your website. And you will also get useful suggestions to fix those crawl errors.
The Google Search Console is unique when it comes to which keywords for your website. Ranking, 2. Anchor text, 3. Average condition, 4. Impressions and 5. а lot. Will continue to provide information. You can also use this data to search for those keywords. Where you can easily optimize your content and rank higher. And you can also use this keyword data to come up with new blog post ideas.
If you want to know more about "Google Search Console", then you can definitely get information by visiting their official site. I believe you can get facts and easy information on this.
KeywordTool.io.
This Tool, the "KeywordTool.io" keyword tool is currently available. Which is considered one of the best keyword research tools. And it allows you to generate keyword ideas by just typing keywords. These keyword suggestions are gathered from the autocomplete feature of Google. It also shows you keyword suggestions from Bing, Amazon, YouTube, and others.
If you want to know more about "KeywordTool.io", then you can definitely get information by visiting their official site. I believe you can get facts and easy information on this.
All in one SEO pack.
This Plugin, This "All in One SEO Pack" is a popular WordPress SEO plugin. Which provides a comprehensive set of tools to improve your website. This allows you to easily add SEO titles and meta tags, XML, image sitemaps, sitemaps, open graph meta tags, and more.
It works out of the box with WooCommerce to optimize your online store for SEO. Which comes only with this easy setup. It allows you to control access to various settings using a feature manager.
If you want to know more about the "All in One SEO Pack", then you can definitely get information by visiting their official site. I believe you can get facts and easy information on this.
Ahrefs.
This Tool is an all-in-one SEO tool for Plugin Ahrefs marketers, bloggers, and businesses. It is a popular alternative to SEMRush. And provides lots of similar tools and features. It allows you to do keyword research, monitor keyword ranking, backlink research, competition analysis, and more.
If you want to know more about "Ahrefs", then you can definitely get information by visiting their official site. I believe you can get facts and easy information on this.
Google Keyword Planner.
This Tool, – To boost your SEO, This is a free tool offered to advertisers of Google for free. And anyone can use it. Its main purpose is to show advertisers the bidding keywords for their advertising campaigns. This is not much insight to anyone on a planet. Which is what people are searching for from search giant Google.
Perhaps you know, that you can get your own keyword ideas from Google using the Google Keyword Planner tool? Which makes it easier to decode keywords. I mean to say whatever you want to search on.
If you want to know more about "Google Keyword Planner", then you can definitely get information by visiting their official site. I believe you can get facts and easy information on this.
SEOPress.
This Plugin, "SEOPress" is a simple and powerful WordPress SEO plugin. Which includes all those features in it. Which is what you would expect from the same SEO plugin. So future like meta title, open graph support, description, image, and content XML sitemap, redirects, and more.
This is an easy setup for new beginners. Also comes with advanced controls for more experienced users. It is comparable with all the top WordPress SEO plugins on the market in terms of features and ease of use.
If you want to know more about "SEOPress", then you can definitely get information by visiting their official site. I believe you can get facts and easy information on this.
SEOquake.
This Tool, "SEOquake" plugin is a useful SEO tool for "SEOquake" website owners. Which is available as a browser add-on for Google Chrome, Firefox, Mozilla, Safari web browsers, and Opera.
This plugin provides SEO-related information for any website. Which includes data last updated in this data, health, age, Alexa rank, and many other parameters. Which is one of the most downloaded browser add-ons by SEO professionals?
If you want to know more about "SEOquake", then you can definitely get information by visiting their official site. I believe you can get facts and easy information on this.
MonsterInsights.
With this Plugin, "MonsterInsights" Many new beginners rely on their best guess to make their marketing decisions. Which you are not required to do. When you can easily get the necessary information to improve the SEO strategy of your website.
This is the Google Analytics plugin for Plugin MonsterInsights WordPress. This allows you to easily install Google Analytics in WordPress. And shows human-readable live reports inside your WordPress dashboard.
If you want to know more about "MonsterInsights", then you can definitely get information by visiting their official site. I believe you can get facts and easy information on this.
Autoptimize.
This Plugin, "Autoptimize" makes optimizing your site really easy. It can collect and shrink scripts and styles, inject CSS into the page head by default, and also inline important CSS. And can protect aggregated full CSS moves, and shorten script footers and HTML.
You can optimize lazy-loaded images, optimize Google Fonts, optimize non-aggregated JavaScript, remove WordPress core emoji croft, and more. It can improve the performance of your site already on HTTP / 2! Extensive APIs are available to enable you to autopause for the specific needs of each site.
If you want to know more about "Autoptimize", then you can definitely get information by visiting their official site. I believe you can get facts and easy information on this.
WP Rocket.
In this Plugin, "WP Rocket" site speed is a major factor in search rankings. This is why you need to monitor the speed and performance of your website to ensure this. This will further increase the SEO of your website.
This is the easiest way to enable caching and boost the speed of your website. Which "WP Rocket" is the best WordPress caching plugin on the market, which allows you to install caching without diving into any technical stuff.
If you want to know more about "WP Rocket", then you can definitely get information by visiting their official site. I believe you can get facts and easy information on this.
How to write Blog content for SEO.
This Effective SEO content writing involves writing content for Google and other search engines as well as human beings. SEO content writing has some fundamental qualities.
If you stick to these qualities, you experience a significant improvement in your search engine rankings. You have to get used to the point below. Only then you can make your blog post ahead of every competition.
Only on my own, can improve your SEO after adapting the points given below.
Main keywords in the title
A compelling title
Focusing on a problem and its solution
Keyword and search phrases within the body text
Linking to other internal web pages and blog posts
Formatting and arrangement of the text
Quality of SEO content writing
Ease of reading
Strategic use of images
Length of web pages and blog posts
How to Rank Blog on Google.
Google only urges you to focus privately on your beautiful fresh content.
If you own, manage, monetize, or promote online content via Google Search, this guide is meant for you. You might be the owner of a growing and thriving business, the webmaster of a dozen my sites,
the SEO specialist in a Web agency, or a DIY SEO ninja passionate about the mechanics of Search: this guide is meant for you. If you're interested in having a complete overview of the basics of SEO according to our best practices, you are indeed in the right place.
This guide won't provide any secrets that'll automatically rank your site first in Google (sorry!), but following the best practices outlined below will hopefully make it easier for search engines to crawl, index, and understand your content.
If Google's SEO talks, then you can know the rules of Google's policy given below.
Which are the most important relevant headings for ranking?
Google Search Console (Indexing Live links your blog post in Other Search Engines!)
"Wherever you want you will find me"
Google Search Console may be the most popular choice among search engines, but here are some alternative search engines. Which should try to make your blog more popular.
1. Bing: "to access world people" As of January 2020, the Microsoft site handled a quarter of all search queries in the United States. this popular search engine. For starters, this is an award show near Bing. Which allows it to accumulate points while searching for someone. And all these points can be redeemed at Microsoft and Windows Store, which is a nice benefit.
2. Yandex: "to access world people" Looking for a search perspective outside of the United States? Yandex is used by more than 45% to 50% of Russian Internet users. It is also used in Belarus, Turkey, Ukraine, and, Kazakhstan. Yandex is an overall easy-to-use search engine. As an added bonus, it offers a suite of some pretty cool tools.
3. Swisscows: "to access world people", They also pride themselves in respecting users' privacy, never collecting, storing, or tracking data. and, It uses artificial intelligence to determine the context of a user's query.
4. DuckDuckGo: "to access world people" DuckDuckGo doesn't collect or store any of your personal information. That means you can run your searches in peace without having to worry about the boogeyman watching you through your computer screen.
Executive Summary.
What is SEO in the simplest words?
SEO stands for Search Engine Optimization. What is the art of ranking high on a search engine in the unpaid section, also known as organic listings?
How long does SEO take to work?
If you are targeting competing keywords, SEO can take from 6 months to a year. It is not possible before this time.
Does this duplicate content harm SEO?
Not at all, search engines do not penalize for duplicate content.
What are the factors in link building?
Search engines look at the relevance of the site linking to you, such as how well-known site linking is, and how many links you have overall.
Which SEO software is best?
you could come up with a good argument for a few different answers here. "Ahrefs" is great for competitor content and backlink research; "Moz Pro's" content explorer is great for finding unlinked mentions, and "SEMrush" is great for rank and visibility tracking. The three share many overlapping features. It's more a matter of preference than anything. "Spyfu, AWR Cloud, and DeepCrawl" are also worth checking out.
Which SEO WordPress plugins are best?
Yoast SEO, in one SEO pack, SEOPress, MonsterInsights, Free Autoptimize, and Pro WP rocket!
What is on-page SEO?
This refers to the strategy used on or within a page to aid higher rankings in on-page SEO search engines. On-page SEO includes both the content and the HTML source code of the page (image optimization, keyword optimization, schema markup, and more), but not external links and other external signals.
What is off-page SEO?
If you want to raise true brand awareness and drive massive organic traffic to your website, then you're in need of some really effective off-page SEO practices.
How is SEO changing?
As we discussed earlier, SEO is always changing. But the biggest change continues to be the shift toward mobile. Mobile digital media time in the US is now significantly higher (50%) than desktop digital media time (40%), and that number is set to continue to grow. Google recently made mobile page speed a ranking factor. Going forward, if you haven't already done so, you should look into Accelerated Mobile Pages.
Where do I start my SEO strategy?
What have you done so far? If the answer is nothing, then you want to use one of the SEO tools above to run a site audit. This will allow you to find and mend any broken links, make sure, all your meta tags are in order, and check this page load speed. Search Console also has a great "crawl errors" tool, among other tools, that help you diagnose the speed and usability of your site.
What is keyword research?
Great question! Keyword research helps you determine those keywords. You should optimize the current and future pages of your site.
Will HTTPS affect SEO?
Yes! If you are not familiar with HTTPS, this is essentially a more secure form of HTTP. See the URL of this page. See "HTTPS" at the beginning, and the word "safe" on the left. Google treats these pages favorably. It not only indexes the first HTTPS pages, but it also identifies HTTPS as a ranking signal. HTTPS is also faster than HTTP, which can affect click-through rates. So yes, changing HTTPS will positively impact your ranking!
Are SEO Meta Tags Important?
Yes! But not all of them. There are four types of meta tags:
Meta keywords attribute A series of keywords that you make relevant to the page in question.
Title Tag: The title of your page.
Meta description attribute: a brief description of the page.
Meta Robots Attribute: A search engine crawler (robot or "bots") is a clue as to what they should do with the page.
I hope SEO has definitely received an answer from this guide.
If however, you want any keyword on your blog, then it takes 7 months to 6 months to get results in search.
If you want to rank with a competition keyword, it will take at least 09 months to get results in search engines.
If you do not have your competition keyword, then it will take 03 to 4 months to work, to get results in the search engine.
Do your keyword research before writing your next blog post. Then, use your keyword data to optimize the basics, such as your title tag and description.
After you read this guide, how will you change every approach to SEO?
After reading this guide, how will you change your attitude toward SEO?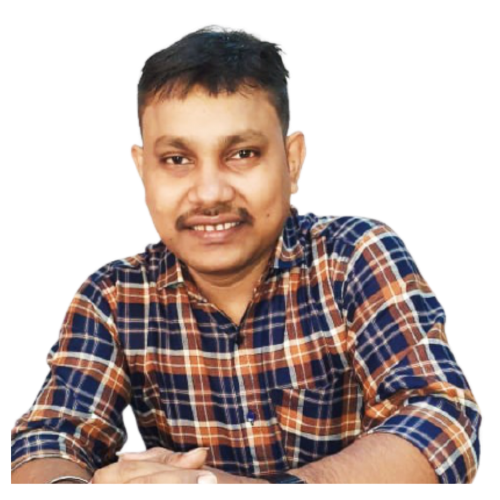 I have completed Study IT. I am a passionate blogger, sharing tips on Blogging, SEO, Business Start-up, SaaS Software Review, Google Ranking, Digital Marketing, Passive Income, Consultant, And Online Business Startup. And I work in the digital field for more than 5 years. Read my short story.