Last updated on October 1st, 2023 at 05:12 pm
The more it penetrates online internet marketing the less. Because in today's time, the user of the internet is 4.39 billion. The people who have felt the internet.
Do you know? The world has a minimum of 4.39 billion internet users every year, an increase of 9% from this base. That is, more than 288 million are growing.
I want to go deep into it. Our latest Internet data – collected and synthesized from a wide variety of reputable sources – shows that Internet users are growing at a rate of more than 11 new ones per second i.e. more than 660 users in 1 hour, resulting in one every day Million new users have an impressive performance.
And it is worth noting, that some of this growth may be due to more up-to-date reporting of user numbers, but this is no different from the implications of this development.
But in a world where every business has to fight for a share of the attention of customers. Do you know how many posts are written on the internet every day? Do you have any idea?
Please tell us in the comment box. Let me tell you that there are over 2 million WordPress posts available via the Internet worldwide. That means 45 lakhs in 1 hour and 25 posts in 1 second. You can guess how much SEO plays its role.
This move to a virtual world is the result of market saturation. Which is mentioned here. And with more and more businesses attracting customers, the Internet became an efficient way to reach a larger audience and market a product or service on different vehicles and through different perspectives. Online Marketing has quickly become a large-scale industry that today deals in billions of dollars of advertising.
What is an online marketing business?
Online Internet Marketing or Online Marketing refers to the promotion of goods and services on the Internet. When this online world acts as a medium for communicating those messages. Those who draft business for their audience. This online marketing is also synonymous with online advertising.
If we tell according to the statistics, 85% of the people in the United States use the Internet regularly. Of these, 99% use them to search for those products.
Which he eventually buys. Google research shows, nine out of 10 product/business follow-up accounts for 10.3 billion searches as an online result.
And with the high rate of internet usage and the possibility of customers coming back to you, wouldn't you want your small business to be a face in the realm of the World Wide Web?
But I want to take it into something deeper as you might be able to feel when small business owners, who are rightly part of marketers, administrators, and the finance office, that the voice that, they have There is no time to keep your online presence updated.
But with such a vague view of trying to take advantage of the Internet online, all of these companies often ignore one of the biggest consumer touchpoints of the 21st century.
How to attract customers through Online marketing.
We all use online marketing strategies to attract face customers. To do this, one has to focus mainly on paid social media advertisements, search engines, and web design.
But I want to take it deeper. If you agree, you will want to put a message in front of an audience similar to your core demographic. So you can use Facebook's lookalike audience to get your message across.
Either, you can pay your social media influencer to share images of your products in their already-established community. If you pay, social media can attract new customers to your brand or product, but you want to do market research and "A" or "B" testing before investing too much into a social media channel.
Huh. So to attract new customers to you, you need to maintain a powerful SEO presence. I say this because online is a big part of internet marketing.
With 90% of "B" 2 "B" buyers and 84% of shoppers using the Internet, it is essential that your business is at the forefront of searching for related keywords before making a purchase decision.
Because however, having a strong SEO presence translates to more in-store purchases.
However, 80% of local mobile searches result in an offline purchase, and half of all mobile phone users from local searches visit the store within a day.
Lastly, if you spend time and resources on the website design of your business. So when these mentioned customers find your website, they will feel confident to trust your brand and stop buying your product if they find your website confusing or ineffective. So you should design a mobile-friendly website.
What are the Types of online marketing?
If online marketing has become an essential part of the promotional strategy of the business. So no campaign is complete without representation on the Internet. Leaving this network means that your customers have to give to the competitors.
1. Email Marketing.
It refers to marketing, which is done by sending advertisements and promotional materials via email. And these businesses usually maintain email directories for email marketing. To further your research, check out my guide on What is Email Marketing.
2. Search Engine Optimization (SEO.
It refers to increasing the visibility of a website, which is the content, or the words within the content as they appear in search results. This is done using on-page and off-page optimization. Which is its priority?
And it refers to increased website visibility in search engines using paid access "paid advertising" and organic Search"SEO". To further your research, check out my guide on What is SEO.
3. Social Media Marketing.
It refers to promoting a business on social media such as Facebook, MySpace, and Twitter. To further your research, check out my guide on What is Social Media Marketing.
4. Affiliate Marketing.
It refers to the recruitment of third parties, also known as affiliates, who market the contents of an online business. To further your research, check out my guide on What is Affiliate Marketing.
Why does SEO matter so much?
Because in the end, however, it increases traffic to your website for advertising to attract visitors to any website and through media and other such traffic, ie your website visitors from anywhere around the world.
Will Come to the website. And it is crowded. Because every website owner will like this crowd. And this is all to get interested. This means being exposed to the world i.e. organic search (which they do not know about you and your website.)
All such audiences use the help of an SEO tool to reach the website. Which type of search engine is the backbone of the promotion and visibility of any website? But what is the reason behind this?
This is because, first of all, search engines are virtual highways, and through which the majority of Internet traffic flows.
And find their destination. According to Joe Forbes magazine, Google made up 40% of all Internet traffic at the end of 2013.
And then it's Google only. So if a website is not doing well in its relationship with the search engine, it is literally missing from most of the traffic found on the Internet. Which it comes under the purview of the Internet which gives its own identity.
Off-page SEO.
All this targeted visitors to this website, that only a search engine provides a website, which makes it an inevitable fatal success on the web. Since the rapid growth of the website, they promote to a greater extent than Oroso, which promotes risk and revenue.
It can also be a great source of sorts. That is to say that no form of marketing can ever compensate. Because by joining this bet, investment in SEO becomes important for the prosperity of any internet venture.
When it comes to off-page SEO, you have to differentiate between on-page and off-page SEO. Because it is integral to both SEO. But the question arises. When this technical technology of SEO will be implemented on where?
On-page optimization involves optimizing the elements on the page itself, which means optimizing the website according to SEO guidelines. On the other hand, off-page SEO requires the use of various techniques for the purpose of optimizing the website using external elements.
If you are familiar with all these things then you must know very well, which mostly involves link building. And nurture your website's reputation.
But these SEO techniques are classified in many ways, but this classification is of a legal or procedural nature. And that is a no-man of the land between the two with Black Hat SEO vs White Hat SEO.
On-page SEO.
On-page SEO means cleaning your home. This is what all people do in this simple life. But it is sometimes rated as SEO on the site which essentially includes improvements in the layout or design of the homepage and techniques related to other important pages of the website. Whatever we can do. That means cleaning the website where there is an option.
But it is also sometimes referred to as SEO on the site. This is because we said that it is an integral part of SEO in which can be improved. But I want to go a little deeper. The central concerns that can be easily dealt with in in-page SEO or on-site SEO.
If we tell, they also include the heading, page title, subheading, content display, organization of written content, meta tag, and internal link configuration. And that we can improve all these things. But this process involves optimizing the written content, using keywords, optimizing images, etc.
This on-page SEO aims to improve rankings and improve on-site elements, as they are used by search engines when they index and rank websites appearing in search engine result pages. Is taken into account by
What are the Best Social Media Apps?
What is Social Media Marketing SMM? As you may know, social media marketing is also spread over the Internet. It has become a discussion among all of us. But with the use of social media at an all-time high, all successful businesses have shifted their promotional weight to the online platform to a great extent.
Which has no sima And it is seen by thousands of users on a daily basis. As you are reading this you realize it. But I would like to say that no marketing and promotional strategy is complete without a big budget and room for social media marketing.
Facebook.
One of the oldest and most popular social networks around you. This gives it a very casual and upbeat feel in the platform, where users interact, look for products and services and offer the same advice for the list of friends and family they add.
(I keep my point. Facebook is one such place. Pol Patti of each other also opens sometimes. And when Pol Patti opens. Then the mind is happy while feeling it.)
Twitter.
If you make any of your comments. Anyone in the world can read your comment. If you reach his tweet ID then. And this Twitter this social media marketing platform is about gaining a solid base of all followers. Twitter is a social website.
This allows all users to make small updates to posts or small tweets related to new product launches, or new sales, and upcoming events. Which is a big identity in skilled media?
Youtube.
The YouTube platform does not require any introduction. Being the number one channel for the communication of videos, all of these businesses have leveraged YouTube's various audio and visual features to create content-rich videos and target them to customers and fans. Which today has more than five billion users?
YouTube videos can also be posted to Facebook and Twitter to double the SMM effect. The way you are able to feel.
Google Plus.
Google + is a strong competitor in the social media market in such a place, Google+ has been optimized in this way. Which provides many new features for SMM. Which all other websites do not. And it is likely to integrate many Google services, such as Google Maps, which is perfect for integrating those in the promotion of your business. And it has provided a fun and casual way to share pictures, videos, and links on Google+.
Linkedin.
LinkedIn is a professional social website. Which attracts businessmen from each industry. Which is the perfect platform to start a conversation with people from the same industry and post content articles?
Which would be understood by like-minded people. These are a variety of features of LinkedIn groups, which help you segment the target market.
What is Types of Advertising to Grow Your Business?
The most common platforms for PPC advertising are Social Media, Google, and Bing Ads. PPC advertising is a form of search engine marketing (SEM).
Pay-Per-Click Advertising (PPC).
This type of ad is also called cost-per-click (CPC) advertising. This means that at any time you click on an ad from someone shown in search engine result pages. So this type of advertising is most used by advertisers. Because it only requires payment after that, it is possible when your ad is able to attract visitors to click on it.
Cost-Per-Thousand Impressions (CPM).
An advertising model focuses on the number of impressions, and the number of times your ad is shown. By using this type of advertising, you can pay for each set of one thousand impressions.
Pay Per Sale (PPS).
In this affiliate program, the merchant pays a percentage of the selling price when the purchase is complete.
Google Adwords.
Google Adwords is one of the considered tools that each search engine has some type of advertising program, with Google AdWords and Bing Ads being the two most commonly used because of the largest number of searches through these two search engines. Because when it comes to paid advertising, search engines offer many types of ads, which are often included.
Pay Per Click (PPC).
This is the most common program in affiliate marketing. Which, even with this type of affiliate marketing, you can be paid based on the number of visitors it sends to the merchant's website. And in this case, selling or generating may not be important to earn a commission.
Pay Per Lead (PPL).
This will be paid only once and only when the referring customer or visitor will provide their contact information by filling out the contact form to the contact site.
Global Market.
Through online and through affiliate marketing, it is possible to reach people around the world. Like you might be able to feel.
Work From Home: Through online if you feel that you are making the required amount, then you can go to any other office that Is not needed.
No fee is required: You do not have to pay a single penny to join various affiliate programs.
Effective Cost: It is very cheap marketing on the Internet. And it does not require anyone to worry about any cost because it is the development of the seller before the product or service. There is also no need to hire employees or to get a professional place.
Executive Summary.
What is online marketing?
Online marketing is the study of digital platforms to spread your message about your products or any service. Which includes paid advertisements, e-mail marketing, blogging, talent media, and SEO on your behalf.
How do you learn online marketing?
You can learn online marketing in an easy way. You must have your own website! Like, make your blog on WordPress. Create good content, then practice it to promote your writing content. And you can easily get into more advanced forms of online marketing.
Is Online Marketing Expensive?
Isn't online marketing expensive? Only you have to be always updated on your website. And you just have to give time.
What does an online marketer do?
It is an online marketer that helps any company to generate more leads/sales. He ran a website. And can be done through different types. Such as paid advertising, email SEO, content marketing, social media, etc.
I hope this guide helps you do this.
Online marketing is the real deal. Because however, a lot of things are being purchased on the internet as we are able to feel.
Thanks to the power of the Internet, anyone can become financially independent through Internet marketing.
Marketing online is easy. It is very difficult to say so. Everything is possible for what a dead person does.
Online marketing can be started in an easy way. You only need to move forward and start.
What is your favorite type of online marketing? Are you building with it? What kind of marketing would you like to learn? Definitely comment on us in the comment box and let us know your point.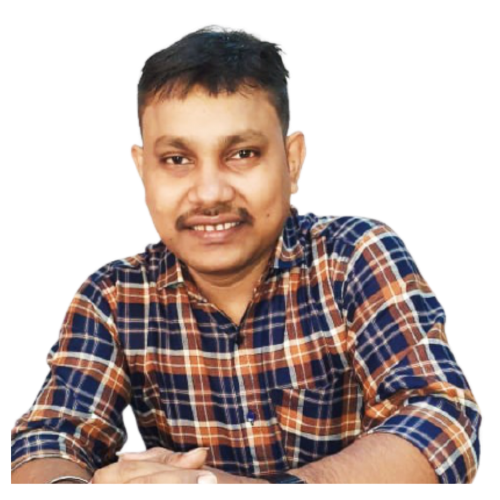 I have completed Study IT. I am a passionate blogger, sharing tips on Blogging, SEO, Business Start-up, SaaS Software Review, Google Ranking, Digital Marketing, Passive Income, Consultant, And Online Business Startup. And I work in the digital field for more than 5 years. Read my short story.