Last Updated on December 22, 2021 by Jayprakash Prajapati
Some hare Tips Advice For Consulting Business Planning That is Success? How to be a good consultant? The name is very small but the work is very big. The preparation for this is also very big.
But the question comes that if we want to be good consulting then what should be the skill in us. But before becoming a good advisor, skill develops a little earlier, but how can we recognize this from within ourselves?
So how did we become good consultants today? Let's proceed with this topic. In order to choose a good career, this article has full motivation. but, how to planing Consulting Business?
#1. How to set your niche!
First, you ask yourself what can I do? This is because you neither listen to us nor listen to others. Just listen to your own. After all, what do you want to become a consultant about, in which you have happiness, in which you want?
Because if you listen to your own you can do that, as an example you said to your mind that I will become a great job consulting. So you will become and you will start preparing.
Then you will not remember anyone. If you listened to someone else, he would probably say, "You become a loan advisor". So you would have accepted others' words.
But later someone else would say, do one thing and become a property consultant, what would you do? Then when you meet a third person about these two things, they told something new. Let's do one thing and leave both of them and become this consulting. In the affair of these people, you spoil your time too, but you do not see anyway.
So always make your own decision. Now you have decided to become a job consultant, what to do next.
#2. Do you need an employee?
If you identify a big consultant inside you, then think about what kind of questions, problems, and pain points business are in your chosen field. Do not think about your subject now. Now think about the topics in which you have chosen your career. I need to understand the need for that front. You do Belong in any area.
You have to check that place and catch the mind of the employee there. For this, you will have to do research on the internet. How many advisors are there in your area? And how much they catch the need of the employee and ignore the need.
You will have to analyze it. Whatever need is being ignored, catch that need. Note it down Such a small thing has to be gathered. And areas where you can use some help. Here are some ways to improve your skills.
#3. Take a counseling course.
Many such professional organizations offer training courses, which result in certifications. And you should look for those programs. Who covers all those skills. And in which you are most interested. And you find out if being certified by a particular organization can also help you get a new customer or opportunity.
#4. You must increase your performance.
If you want to stay with the same type of counseling for every job, you can try to get diverse clients. So each new experience will give you exposure to try something different. Which can help you expand your knowledge base? And you can shape your career based on recognizing your greatest strength.
#5. You must take the help of anyone consultant.
You will probably be familiar with consultants from many industries, who demonstrate some such skills. The ones you want to improve yourself. Find out how they acquired their skills and set up a training plan or mentorship where they share that knowledge. So you must take the help of a consultant.
#6. Do study the words of experts.
You probably know that many successful advisors write scholarly articles and books and video talks. Who talks about how to develop skills for you. And you find people whose philosophies and skills match your professional goals and those who study their methods and advice. After doing this, how to download the skill. Which point has to be paid attention to, let's move forward.
#7. How to develop skills for a consultant?
As an advisor, you will probably spend your days gathering data, devising a strategy, and presenting a plan for businesses seeking your advice. Here is a list of skills that will help you with all those steps.
Have to have creative thinking.
Problem-solving.
Thinking ideologically and practically.
Collaboration with all job levels.
Communicate clearly and vigorously.
Organization and time management.
Curiosity.
Reliability.
#8. Meet with an advisor wisely.
See you from a consultant. And you, as a job advisor, also have some opinions. Because if you go to understand the skill of the person instead of giving your opinion, then he will not tell you anything. Pace every kind of question from him, how much time do you work, collect information from morning to evening.
With which you will know what difference between you and the person. The skill which is in the front should be displayed in the skill itself. After this, what will be your last steps?
#9. Do not bring these things to your mind
Follow all the things mentioned above. The time you are working Ignore the money at that time. How much you are earning, how much you are not earning, because maybe you do not get much income after a month or two.
Then do not think that leaves me not to become a friend, I am a consultant. Because you will be demotivated. For this I say, do not pay attention to income. You just do your duty. Do your work with a sincere heart.
If you only understand work as your income then nothing can stop you from becoming a great job consultant. You will succeed.
We hope you liked this article. And this article will also strengthen your education. If you liked our article, then you must give us your suggestions by commenting in the comment box below. If you want to succeed in your business, then subscribe to this website. And share this article with your friends and relatives. And follow our social media. Thank you. Your success is our mission.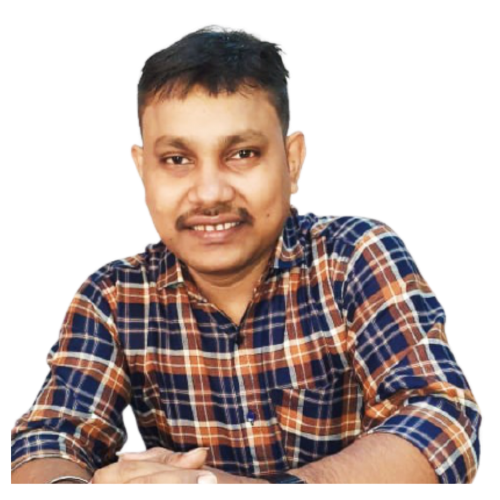 I have completed Study IT. I am a passionate blogger, sharing tips on Blogging, SEO, Business Start-up, SaaS Software Review, Google Ranking, Digital Marketing, Passive Income, Business Leadership, Business Coach. And I work in the digital field for more than 3 years. Read my short story.