Last updated on September 19th, 2023 at 10:44 pm
Purpose of Business Letter, Here we will talk about the relevant address letter of business. From the beginning till today, when businessmen write letters to each other, business. So there is a matter of great self-respect.
A letter is such that when a letter is received from another when we read the letter, we see that the feeling of the person in front of us is being generated. In today's era, the greatest businessmen write letters.
There is so much power in the letter that we are shaken from inside while reading. We have kept this sentence, inspiring you as the definition of a letter. We will know what is the purpose of a business address letter, let us tell you in the next step.
What is Purpose of a Business Letter.
A business letter is a formal way of communicating between two or more parties. There are many different uses and business letters. And business letters can be informative and persuasive or promotional. But business papers should be typed and printed on standard (8.5 x 11) white paper. After all, what is the element of a good address letter? Let us tell you in the next step
Parts of Business Letter Example.
If you write a good letter, the most important element is your ability to identify and write to your audience. If you are addressing your address letter to the HR department, avoid using highly technical terms that only the engineer will understand, even if your letter is addressed to an engineering company, chances are that the personnel in HR are Does not have an engineering background.
And the next element is when you ensure your presence in a clear and concise manner. So don't be vague about your purpose, and most people won't have the patience to sit there and guess the meaning of your address letter or the time of reading a long-winded letter, get to the point without going into unnecessary details.
And remember the important element of one thing. I recommend being professional, when you are writing a complaint letter, I will inform you to be polite and courteous, just point out the problems with any other relevant information and the dangers and slander. Be sure to avoid it. And you should take care of it completely.
We will offer to explain to you as a Simple and example of a business address letter.
Mr. Jsaro johnson ………….. Return Address

143/401. Sivamnagar.

Surat, Gujarat, Pin code – 394105

Sep 15, 2014 ………….. Date

Tech Global Company ………….. Inside Address

A-810 Commerce House

Bharuch, Gujarat, Pin Code – 392001

Dear Customer Service Representative: ………….. Greetings
I recently bought one of your three-year-old Your Tiny Tents (model # 37263). Unfortunately, and after looking at the components that came with the product, I discovered that two parts were missing. And furthermore, the instructions that came with the kit are incomplete. And as a result of both of these situations, the kit remained unaffected and unacceptable as a toy for my daughter.
I am writing to request a replacement for the missing parts, and a copy of the complete set of assembly instructions for the model I purchased. If proper arrangements are not made within ten working days, I will return the kit to that store. And whoever I bought it from, and am looking forward to a full refund. To help you process my request, I am including a copy of my sales receipt and a list of missing parts.
I have purchased other toys manufactured by your company in the past, and have always been impressed with the quality. And Tiny Tats has made it available to its customers. What I sincerely hope is that this is a one-time event, and any future purchases I make will meet the standard that my family expected from your company.
Sincerely, ………….. Closing

signature

Love Prajapati ………….. Type Name and Status

Enclosure: 2 ………….. Abbreviations
What is Best Proven Purpose of Business Letter? How to Avoid?
1. About the return address: If your company has a letterhead, leave it. Otherwise, type your name, address, and optionally, phone number. These days, it is common. And also include an email address.
2. About the date: Write the date of your letter in two to six lines under the letterhead. There are three standards. If there is no letterhead, place it where it is shown.
3. Regarding the reference line: If the recipient specifically requests information, such as a job reference or invoice number, type it on one or two lines, date immediately below. If you are replying to a letter, see it here. for example,
Re: Job # 457-06
Again your letter is dated 1/1 / 200x.
4. Regarding special mailing notifications: Type in all uppercase characters if appropriate. I have given some examples below.
Special delivery
AIRMAIL
certified mail
5. Regarding on-arrival notifications: Type in all uppercase characters if appropriate. And you might want to include a notation on personal correspondence such as a resignation letter. Include the same on the envelope. I have introduced some options below.
6. About the Inside Address: Type the name and address of the person or company. Written by you three to eight lines below the last component to which you are sending the letter. Four lines are standard. If you type an attention line, skip, do the person's name on the envelope here.
7. About Attention Line: Type the person's name. To whom you are sending a letter. If you type the person's name by the inside address sixth step, leave it. But do the same.
8. About salutation: Simple, Write the recipient's name here. Type Mr. or Ms. or last name to show with respect, but do not guess spelling or gender. There are some common salutes. That is, I have presented some examples below.
Ladies:
Mr:
gentleman:
Dear [Full Name]:
Dear Sir or Madam:
to Whom It May Concern:
9. About the subject line: Simple, Write the abstract of your letter in all capital letters, either flush, skipped, or centered. And be brief in a row. If you see or do a reference line in the third step, consider whether you really need this line. While this is not really necessary for most, the employment-related letters below are examples.
Subject: Results
job inquiry
letters of reference
10. About the body: Type two spaces between sentences. Keep it short and to the point.
11. About Complimentary Close: What you type here depends on the tone and degree of formality. For example, we have presented below.
Warmly yours (friendly, informal)
Honestly (distinct, less formal)
Respectfully yours (very formal)
Very truly yours (polite, neutral)
12. Regarding the signature block: Simple, After seeing the complementary close Igarava step, leave the four blank lines. And sign your name. And sign your name exactly as you write under your signature. The title is optional based on the degree of relevance and formality. Below we have given some examples.
Love Mithra, Manager
P. Smith Director, Technical Support
T. N. Kongs – Senior Field Engineer
13. Regarding the beginning of identification: Simple, If someone types a letter for you, it will do that, usually include all three of its initial letters in all uppercase characters, then two or all of its lower characters. If you have typed your own letter, leave it to yourself. The name is already presented below, common styles according to the signature block Barwa Step.
14. About Enclosure notation: This line tells the reader to look more into the envelope. Type only the singular for a greater, plural for more. If you do not attach. So anything, skip it. Common styles are presented below.
15. About CC: Simple stands for etiquette copies (formerly carbon copies). List the names of the people to whom you distribute copies, you also have to write in alphabetical order. If the address will be useful to the recipient of the letter, it will be useful and include them. If you do not copy your address letter to anyone, leave it, which we have presented below.
Consultation.
How many blank lines you add that require more than one line, how much space is available on the page.
Try to keep your letters on one page, but if necessary, see the second page of this sample on the continuation page.
Replace the text in parentheses with the indicated component. Do not type brackets.
The same goes for margins. One and a half inches 108 digits for lowercase letters and 72 inches one inch for longer letters are standard. If there is a letterhead, its position determines the top margin on the first step.
If you do not type one of the more formal components, do not leave space for them.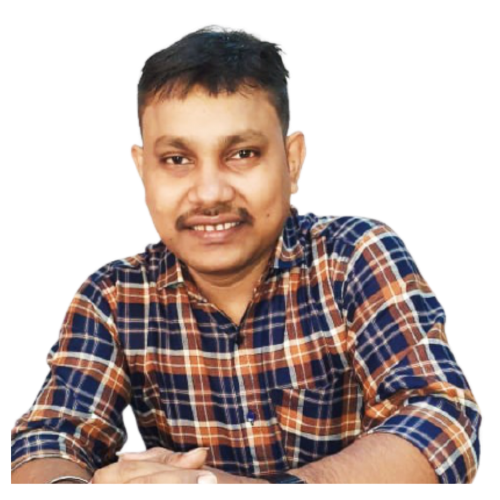 I have completed Study IT. I am a passionate blogger, sharing tips on Blogging, SEO, Business Start-up, SaaS Software Review, Google Ranking, Digital Marketing, Passive Income, Consultant, And Online Business Startup. And I work in the digital field for more than 5 years. Read my short story.