Last updated on September 19th, 2023 at 10:35 pm
How to Launch Your Small Startup. Today, I am writing this article for beginners who want to move their goals towards business, who are unfamiliar with some information. and I have offered to give full information responsibly in this article. If you want to do business, you should read the entire article. This article is very long, but you will take something from this article.
Start A Business is an exciting journey filled with opportunities and challenges. Whether you're launching a small startup or a larger enterprise, this comprehensive guide will walk you through the essential steps to transform your business idea into a reality.
How to Start A Business Of 2023.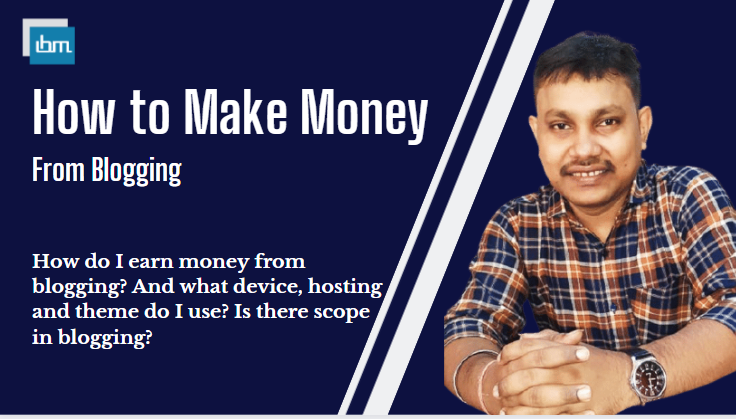 #1. Conduct market research.
#2. Choose Your Business Location.
#3. Local zoning ordinance.
#4. Write a business plan of yours.
#5. Get venture capital from investors.
#6. Fund your business.
#7. Choose a Business Structure.
#8. Sole Proprietorship.
#9. Choose Your Business Name.
#10. Get your business document..
#11. Register your business.
#12. Get federal and state tax ID numbers.
#13. Apply for a license and permit..
#14. State license and permit.
#15. Open a business bank account.
#16. Benefits of business bank accounts.
#1. Conduct market research.
For the Start A Business you have pledged to move forward, you will have to research your demand, age, future by placing it in front of your market, region, and consumers. Whether the demand for your business is to the consumers, you will have to first spread it.
#2. Choose Your Business Location.
Your place of business plays a big role. If the area you are choosing, will your business rules apply? You will need to make a strategic decision about which state, city, and neighborhood to choose to start your business.
Research the best place to find your business. Where you locate your business depends on the location of your target market, business partners, and your personal preferences. In addition, you should consider the costs, benefits, and restrictions of various government agencies.
#3. Local zoning ordinance.
It is important to focus on the local zoning area, etc. If you move your Start A Business out of your home, you may have some zoning restrictions, but zoning ordinances may still apply to home-based businesses. Zoning laws are generally regulated at the local level, so check with your city planning department or similar office to learn about zoning laws in your area.
#4. Write a business plan of yours.
Your business plan is the foundation of your business. Learn to write a business plan quickly and efficiently with a business plan template. How to plan a business?
As you write a description of your business and a complete plan, think of ways you can make each section more interesting to read, especially if the plan will be used to obtain funding. A business plan should tell a story that defines its business goals and actions. You want to highlight the following elements in this section.
Location and hours
legal entity
Description of product or service, the current state of development (if applicable)
Are your mission and vision?
Intellectual property status (patent, copyright, etc., if applicable)
Commercialization strategy (brief summary, if appropriate)
Swot analysis (your strengths, weaknesses, how you will overcome those weaknesses)
#5. Get venture capital from investors.
Taking this step in your business is also necessary, if you are a small business then I believe it is not so important but your business is big, then take this step. Investors of your business start your business like venture capital investment.
It can give money to do. Venture capital is typically offered in exchange for an ownership stake and an active role in the company. And venture capital differs from traditional financing in many important ways. Venture capital is usually as follows:
Focuses on high growth companies.
Invests capital in lieu of equity instead of debt (this is not a loan)
Takes high risk in return for potentially high returns.
It has a longer investment horizon than traditional financing.
Almost all venture capitalists want at least one seat on the board of directors. So in exchange for the money, you can prepare to give some part of both the control and ownership of your company.
#6. Fund your business.
It costs money to Start A Business. Otherwise, any business has to spend some money, and funding your business is one of the first, and most important, financial options that most business owners make.
How you choose to fund your Start A Business can affect, or you must make sure, how you are influencing and running your business. Fund your business yourself with self-funding.
Along with self-funding, you maintain complete control over your business, but you also take all the risks yourself. Be aware that you can spend as much as you can. Do not spend more than that, and be especially careful if you want to use the tap quickly in retirement accounts.
You may face expensive fees or fines, this is a business organization rules law so you should first check with your plan's administrator and personal financial advisor.
#7. Choose a Business Structure.
Every business you start is a legal way to move forward, otherwise, the business structure you choose, from day-to-day tasks, taxes, affects how much of your personal property is at risk. is. You should choose a business structure that gives you the right balance of legal protections and benefits. You need to pay full attention to these things.
#8. Sole Proprietorship.
It is easy to create a sole proprietorship and gives you complete control of your business. If you do business activities you are automatically considered sole proprietorships but are not registered as any other type of business. To understand in some detail, sole proprietorships do not produce the same separate business unit.
This means that when your business assets and liabilities are no different from your personal assets and liabilities. But you can also be held personally liable for business debts and obligations.
Only sole owners are still able to obtain a trading name. But it can also be difficult to raise money because you cannot sell stocks, and banks hesitate to lend only for ownership. You also need to pay attention to things.
#9. Choose Your Business Name.
You want to choose a business name that reflects your brand identity and does not conflict with the types of goods and services you provide.
Once you settle on the name of your choice, you need to protect it. And these are four different ways to register your business name. Each way of registering your name serves a different purpose, and some may be legally required depending on the structure and location of your Start A Business. The name of the business is also confirmed on a legal basis.
That is, what you have named your business should not be similar to other names. If you keep your business name, then before that you will have to go to the government office to clear the name of your business.
#10. Get your business document.
As you know, the way our and your government has a valid certificate and ID, in the same way, it is mandatory to get our company document out and apply the document of the given business as per government rule.
Telephone Bill – Under Business Name.
Aadhaar Card – Under Business Name.
Pen Card – Under Business Name.
#11. Register your business.
To make your business a unique legal entity, your business must be registered. How and in what way and where you need to register depends on the structure and business location of your business.
The government also wants to make sure that whose business is small, it is not necessary to register, but I will say that you know whether you need to register your business or not, your location and business structure determines it.
But you must pay attention that in some cases, you do not need to register. But if you conduct the business using your legal name, you do not need to register anywhere. But if you do not register your business, you can miss personal liability protection, legal benefits, and tax benefits. That is, you can not get benefits. And support also cannot be found.
In addition to the PAN card copy, the proposed director will be required to submit an address proof. The proof of address submitted should contain the name of the director as mentioned in the PAN card and the most curve.
#12. Get federal and state tax ID numbers.
The tax ID and federal tax ID number – also known as an Employer Identification Number (EIN) in each state in which you run the business – and your federal tax ID act as your employer identification number (EIN). You need to pay federal taxes, hire employees, open a bank account, and apply for a business license and permit. Your business can be legally collected as proof of your employee's bank account, this is a record for the future of your business.
#13. Apply for a license and permit.
It is also necessary for you to get a permit license to carry your business goods and reach. This requires a combination of licenses and permits for most small businesses from both federal and state agencies. Requirements and fees vary depending on your business activities, location, and government regulations. online apply for permit license
#14. State license and permit.
The license and permit you require from the state or city will depend on your business activities and business location. Industry requirements often vary by state. Go to your state's website to find out what permits and licenses you to need.
Your business license fees will also vary. Take full care of them when you need to renew them, it is often easier to renew than apply for a new state license and permit.
#15. Open a business bank account.
An account should be opened in a bank in the name of your business, open a business account when you are ready to start accepting or spending money as your business. A business bank account helps you to be legally compliant and protected. It also provides benefits to your customers and employees.
#16. Benefits of business bank accounts.
Just like you can open a bank account in the name of one of your businesses, so to get the money transaction and transaction amount, you can create an old record of your business's transaction amount and the transaction amount received.
Common business accounts also include a checking account, savings account, credit card account, and Merchant Services account. And merchant services accounts also allow you to accept credit and debit card transactions from your customers. After getting your federal EIN, you can open a business bank account.
Speaking of security, business banking offers limited personal needs by keeping your personal funds separate from your personal funds. And merchant services also provide purchase protection for your customers and ensure that their personal information is all protected. And affordability.
Credit card accounts can help your business buy large start-ups, and they can help establish a credit history for your business.
How to Start A Business FAQ.
Starting a business involves various complexities and uncertainties. To help you navigate this process, we've compiled a list of frequently asked questions (FAQs) that aspiring entrepreneurs often have. These answers provide valuable insights into starting and running a successful business.
1. What are the first steps to start a business?
Conception: Begin with a clear business idea.
Research: Conduct market research and validate your concept.
Business Plan: Create a comprehensive business plan.
2. Do I need a formal business plan?
A business plan is highly recommended, as it helps you define your goals, strategies, and financial projections. It's a valuable tool for both planning and seeking funding.
3. How do I choose a legal structure for my business?
Legal structures vary (e.g., sole proprietorship, LLC, corporation). Select one that aligns with your business goals and offers the right level of liability protection.
4. What are the legal requirements for starting a business?
Register your business with the appropriate government authorities, obtain necessary permits and licenses, and adhere to tax regulations in your jurisdiction.
5. How do I secure funding for my startup?
Explore various funding options, including personal savings, loans, venture capital, angel investors, or crowdfunding. The choice depends on your business model and needs.
6. What should I consider when choosing a business location?
Factors include target market proximity, accessibility, competition, and cost. Select a location that suits your business type and customer base.
7. How can I protect my business idea or intellectual property?
Consider patents, trademarks, copyrights, or non-disclosure agreements (NDAs) to safeguard your intellectual property. Consult a legal expert for guidance.
8. What is branding, and why is it important?
Branding is the process of creating a unique image and identity for your business. It's crucial for building recognition, trust, and customer loyalty.
9. How do I market my business effectively?
Develop a marketing strategy that includes online and offline tactics. Use social media, content marketing, SEO, email campaigns, and traditional advertising as appropriate.
10. What are the common challenges entrepreneurs face?
Challenges include financial constraints, competition, market fluctuations, and managing growth. Adaptability, resilience, and continuous learning are essential.
11. When should I hire employees?
Hire employees when your workload exceeds your capacity, and it makes financial sense. Ensure compliance with labor laws when hiring.
12. How do I manage finances and track expenses?
Use accounting software to track income and expenses. Create a budget, monitor cash flow, and consider consulting a financial advisor.
13. What resources are available for small business support?
Look for Small Business Development Centers (SBDCs), SCORE mentors, and local chambers of commerce. They offer guidance, networking, and resources.
14. When should I consider expanding my business?
Expansion should align with your business goals and financial stability. Carefully assess the market and your capacity before expanding.
15. How can I stay motivated as an entrepreneur?
Stay focused on your vision, celebrate small wins, seek mentorship, and remember why you started your business in the first place.
Starting a business is an ambitious endeavor, and while these FAQs provide guidance, it's crucial to adapt to your unique circumstances and continuously educate yourself on entrepreneurship and business management.
Recommended reading ibusinessmotion.com Self Service Business, Online Business, Tech Business, Writing A Business Plan, and Planning A Business.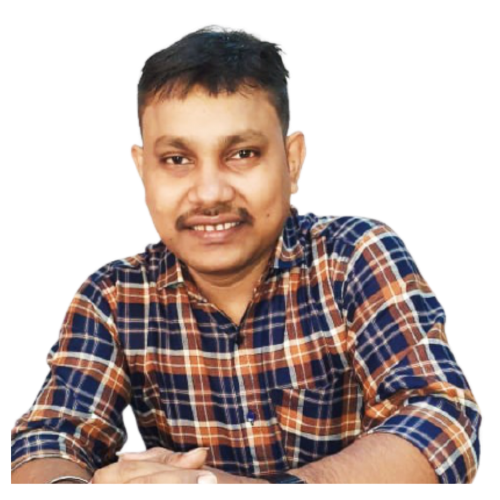 I have completed Study IT. I am a passionate blogger, sharing tips on Blogging, SEO, Business Start-up, SaaS Software Review, Google Ranking, Digital Marketing, Passive Income, Consultant, And Online Business Startup. And I work in the digital field for more than 5 years. Read my short story.