Online Business Bank Account means, whenever you want, you can pay and take it from any person. Whereas online banking allows a user to conduct financial transactions through the Internet. Online banking is known as Internet banking or web banking. With online banking, you can easily pay your customer's traditional deposits, transfers, and online bills.
If you run a business. So you must use the 5 Best Online Business Bank Accounts. The best business checking accounts have more than dozens of online facilities, such as mobile deposits, digital bill payments, and fraud alerts.
You must consider other banking products. Which you can use easily. I will discuss here loans like merchant services, credit cards, and savings accounts.
Whether you are starting a startup, or running a startup. Then you should definitely consider the list given below.
Let's get started
What is the Best Online Business Bank Account?
Here are my picks for the best Online Business Bank Account to use this year.
1. ICICI Bank – Online Business Bank Account.
ICICI Bank launches 'startup 2.0', the nation's most comprehensive solution for start-ups, offering a range of banking services and beyond Online Business Bank Account Services to help entrepreneurs like you set up and digitize faster. The chain provides. This also caters to the specific needs of your startup business through calibrated industry-specific solutions. Whether you are a new startup or in the growth stage, startup 2.0 is the right solution for your business.
If you start you have an IStartup 2.0 account which is a small step to a big jump. Apart from this, they have different plans. As you can see below.
startup 2.0 Gold: Required Quarterly Average Balance (QAB) up to Rs. 1,00,000
startup 2.0 Platinum: Quarterly Average Balance (QAB) requirement of Rs 500,000
startup 2.0 Silver: Required Quarterly Average Balance (QAB) of Rs 25,000
2. HDFC Bank – Online Business Bank Account.
HDFC Bank offers Startup Accounts for Start-ups. It provides advisory services, consulting services, co-working and logistics solutions to start-ups, and in addition to (HDFC Bank) cash management system, access to the Smartbuy marketplace, digital payment support, bulk payments, business Access to PageMap, access to the Smart-Up portal and a business account make this an excellent option for start-ups.
It is an important part of the start-up business ecosystem. These businesses try to solve problems in the Indian market receive regulatory attention and help to expand operations. The banking sector of the country has also woken up to this new business by expanding facilities.
One of the most important requirements for start-ups to operate is to have a feature-rich business account for their banking operations. A business account can be easily opened for a start-up, once a business account is opened, the start-up can take advantage of other facilities offered by the bank. Some of the common facilities extended to start-ups are professional services at negotiated rates, cheaper access to credit, zero balance account facility, fee waiver on debit cards, cheaper access to foreign currency, and more.
3. Citi Bank – Online Business Bank Account.
The bank is the multinational Citigroup, the consumer division of Citibank Financial Services. Citibank was established in 1812 as the Citibank of New York, and later it became the First National City Bank of New York.
Citi Commercial Bank has global expertise in over 100 countries. This is the specific relationship manager and service channel. And it is a customized cash and efficiency management solution. It even has integrated treasury and risk management solutions.
Today's Mid Corporates and Emerging Corporations are the multinationals of the future. From understanding your industry and learning your business priorities, their relationship managers bring insights to help you succeed.
With Citi's full spectrum of capabilities and access to our network, we provide continuous solutions to meet your unique goals and objectives.
4. Axis Bank – Online Business Bank Account.
Axis Bank has won a lot of love from its customers., Axis Bank Limited is an Indian private-sector bank headquartered in Mumbai, Maharashtra. It sells financial services to large and medium-sized companies, SMEs, and retail businesses. With ease in Business Banking, you can try Corporate Internet Banking, using an Axis Bank account.
It allows all your needs, transactions, and other activities from anywhere and anytime easily online. Which can be easily managed. Business Internet banking provides you with many facilities available using your account.
Monitor, transact, and control your bank account online through our net banking service. And you can do many things from the comfort of your home or office with Axis Bank Internet Banking. Which is a one-stop solution for all your banking needs. Now you can get all your account details. Can submit requests and create a wide range of online transactions. Their Internet banking service makes banking very easy and effective.
5. SBI Bank – Online Business Bank Account.
SBI's Corporate Internet Banking (CINB) is the channel that provides convenience to the corporate customer. Whether it is any non-individual customer such as a firm, company, trust, partnership, proprietorship concern, etc., anywhere and anywhere to carry out online banking activities.
SBI provides a corporate Internet banking facility based on the size and complexity of the company. Which has designed various banking products to suit the changing needs of different target groups. If you can choose which of the following products. That suits your needs.
Any non-individual customer, whether it is a single-man enterprise, small business enterprise, firm, institution, trust, government organization, or large group is treated as a corporation. Any corporate account with any branch of the State Bank of India can avail of CINB.
Yes, the CINB facility will be provided by all SBI branches across the country. Can CINB be made available to individual (personal banking) customers? No, corporate Internet banking, as the name itself suggests, is exclusively for corporate customers (non-individuals). For individual customers, a retail Internet banking facility is available separately.
I would like to highlight below a very important point.
Saral: This simplified single-user transaction product is ideally suited for sole proprietorship concerns, micro-enterprises, or individual businessmen, who require the convenience of online transactions in their firm's accounts. The product provides transaction rights to the user, which involves the transfer of funds to own or third-party accounts, up to a limit of Rs 5 lakh per day.
Account: Single product means those small firms or institutions. Those who have accounts with only one branch of SBI only need to download online investigations and statements.
Viper: It is a multi-user transaction product for small and medium enterprises and organizations. Which seeks to provide discretionary access/transaction rights to its users. This corporate administrator creates other corporate users. And empowers them for various accounts.
Vistaar: It is a complete Internet banking suite for large and very large corporations, government organizations, and institutions. Which gives it multiple users access to accounts in various branches. Those availing of this facility can provide discretionary access to corporate accounts and give discretionary financial rights to their users.
Executive Summary.
An online business bank account is a financial account designed specifically for businesses and is accessible through online banking platforms. It offers a range of features and benefits tailored to the financial needs of businesses, whether they are small startups or large corporations. Here's a brief summary of an online business bank account:
1. Digital Accessibility: An online business bank account can be managed entirely through digital platforms, allowing business owners to access their accounts, perform transactions, and monitor finances from anywhere with internet access.
2. Account Types: Financial institutions offer various types of business accounts, including business checking accounts for daily transactions, business savings accounts for saving and earning interest, and merchant services accounts for payment processing.
3. Payment Processing: Many online business bank accounts come with integrated payment processing services, making it convenient for businesses to accept payments from customers, including credit cards and online transfers.
4. Online Transactions: Business owners can make online payments, transfer funds between accounts, pay bills, and set up automatic payments to streamline financial operations.
5. Mobile Banking: Most online business bank accounts offer mobile banking apps, allowing users to manage their finances on smartphones and tablets. Mobile apps often include features like mobile check deposit and account alerts.
6. Account Management: Online business banking platforms provide tools for account management, such as categorizing expenses, generating financial reports, and setting up multiple user access with different levels of permissions.
7. Secure Transactions: Security measures like encryption, multi-factor authentication, and fraud detection are typically implemented to protect online business bank accounts from unauthorized access and fraudulent activities.
8. Online Support: Many financial institutions offer online customer support, live chat, and educational resources to assist business owners with their banking needs and financial questions.
9. Business Loans and Credit: Online business bank accounts may provide access to business loans, lines of credit, and other financial products to support business growth and capital needs.
10. Cost and Fees: The fees associated with online business bank accounts can vary depending on the financial institution and the type of account. Common fees include monthly maintenance fees, transaction fees, and wire transfer fees.
11. Integration with Accounting Software: Many online business bank accounts can integrate with popular accounting software like QuickBooks and Xero, simplifying bookkeeping and financial management.
In summary, an online business bank account offers businesses the convenience of managing their finances digitally, with access to various banking services and tools. These accounts are designed to meet the financial needs of businesses, from everyday transactions to long-term savings and growth. Business owners can choose from a range of account types and features to best suit their specific financial requirements and preferences.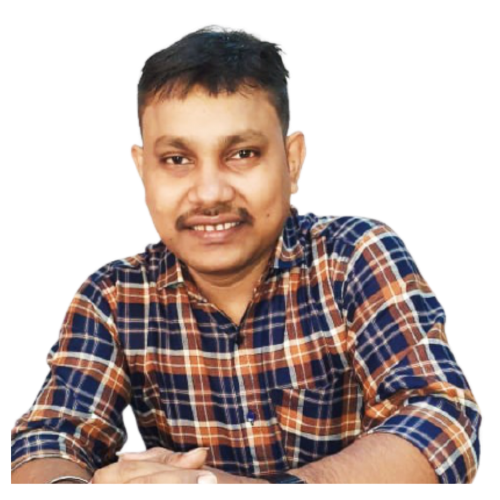 I have completed Study IT. I am a passionate blogger, sharing tips on Blogging, SEO, Business Start-up, SaaS Software Review, Google Ranking, Digital Marketing, Passive Income, Consultant, And Online Business Startup. And I work in the digital field for more than 5 years. Read my short story.