Are you planning digital marketing campaigns for your business? and are you planning to generate recognition or revenue for your business in the internet world? But in the end, the question arises. Which is the best Digital Advertising platform? Where you can see your business fit.
If you are struggling to upgrade the quality of your digital marketing campaigns. So before that, you must have gone through all the tactics of search engine-friendly SEO and web design.
Maybe, you must have tried many digital advertising platforms with different targeting options. Either will be full in the beginning. And although in this era 70% of people are going towards Digital Advertising Platforms. Perhaps you will be one of those who are just starting out. But many will be facing challenges.
If people are as valuable as organic advertising methods, users who click on pay-per-click (PPC) advertising are more likely to make a purchase through organic content than those who visit your eCommerce site, blog site, or website with a 50% to 60% increase. Due to this, you cannot afford to miss out (on PPC Ads).
Today we will know, which Digital Advertising Platforms have their pros and cons. So that you can choose the best advertising platform for your business. And you can do work in the right direction,
Let's go start.
What Is The Best Digital Advertising Platforms?
Here are my picks for the best Best Digital Advertising Platforms to use this year.
1. Google Ads.
Google Advertisement is one of the best and most huge tools. Because this is very different from the second platform. Because it fulfills almost all keywords and is based on search and keyboard words. And apart from this, shown in front of your customers when they are searching in Google search. And your business can be boosted.
What is Google Advertisement vs Facebook Advertisement? this question is great. both fit their places. Because in a practical sense, nothing can happen beyond the truth. And different businesses in the market are taking full advantage of both Google and Facebook to get maximum visibility and increase sales and find new customers. The difference is that both use their strategies differently.
Google advertisement comes with a lot of characteristics. – You can target different audiences from Google advertisements. Location, population, and even interest.
Google search ads also offer to remarket. If suppose you are targeting any keyword. Before this, it does not matter, which keyword you should keep a target. And even if you are using eCommerce marketing. If your user goes to your website. He returned without any conversion. So that advertisement will tell until he converts something.
Knowing your needs, Google Ads provides the best options to boost your business. You can easily set the location, demographic, age, male, female, and interests before you run the ads.
Google Ads gives you control over how you spend your money. There's no minimum. And you can choose how much you spend per month, per day, and per ads. You have to pay only. When your user will click on your given advertisement.
2. YouTube Ads.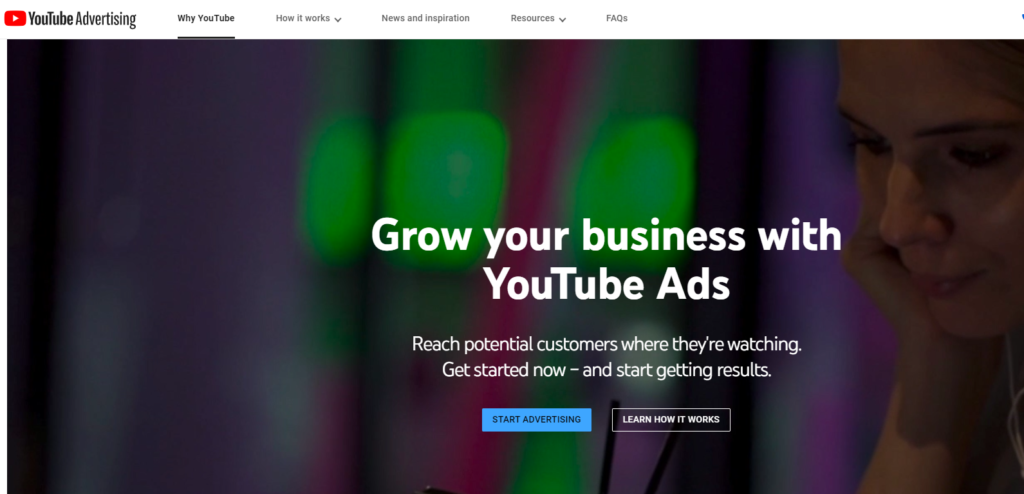 The YouTube platform is the largest network for online video. And with the help of online video, is one of the most effective designs for Digital Advertising Platforms. Because they engage in partnerships and show you what it has to offer in a great way.
You reach your customers in more places online when they are searching, browsing, or watching. And this YouTube connects you with those people. that are most important to your business.
You can target your audience without worry. Allows you to convert your audience to customers on any budget. whatever you want. Convert audiences into customers on any budget. YouTube Ads use Google data to match your message to the right people at the right time.
YouTube Digital Advertising Platforms have been designed with great care. So that makes it super easy to create and customize ads. If you want, you can place your advertisement on any YouTube channel. And you can easily achieve your target keyword.
Running an advertisement through a video means providing better brand awareness among people. And this result can be the best in the long run. And this is what 70% of people believe. So the fact that the more your brand is visible, the better the awareness will increase.
Ultimately, Google digs deeper into its product until it ends up "simple" on its interface. And I fully recommend it.
3. Facebook Ads.
Facebook Ads It provides online Digital Advertising platforms for every level of expertise. And in the very crowd, only the advertiser's finger is visible at the top. Those people can have a few seconds of access depending on your product needs.
Before you start – figure out which audience you want to take away from your ad. For example, think of a theme or concept that can tie your ads together and make you stand out. And the theme can be the same concept, the same idea, or even a visual theme to create consistency across all your ads.
Facebook gives you the full ability to target your audience with Digital Advertising Platforms. So that you can easily customize it as per your requirement. Which goal do you want to achieve? such as local business, target audience, city, stationary in, etc. Like everyone can manage in one place.
Increasing your reach does not mean reducing your control. Instead, you're easy-to-use brand controls allow you to set the parameters of where and how you display your ads.
Facebook provides the ability to target a highly specific audience that can be easily customized to the needs of your business. If you have a local business or if your target audience is located in a specific city, then geo-targeting is the solution for you.
It comes with your audience, along with additional options for mobile or desktop. no matter what device they are using,
In the end, it's important to understand that Facebook ads will only work well. When you use all their algorithms the conversions will be nice faces. and will give full permission to customize it. If you are spending money. All in all, the Facebook algorithm should set your targeting correctly.
4. Bing Ads.
Bing Ads refers to this as Microsoft Ads. Your target keyboard enables your audience to do their very best in achieving your goals using Bing search engine advertising.
If when Bing Ads vs. Let's look at Google Ads. So both platforms define the same concept, and they both follow the same algorithm. As both pay-per-click advertising platforms are both pay-per-click Digital advertising platforms, they have the same goal of allowing ad optimization on behalf of the audience. That is, set it as it is. That's how they find it. Similarly, it is designed to help businesses reach specific audiences, drive traffic, and increase revenue.
Bing Ads – This allows you to reach people with a task-oriented mindset, who have greater purchasing power, who spend more online, and who are more likely to engage with ads to try out new offers.
Running a campaign with Bing Ads is very easy. Like you are using Google Ads or Facebook for other advertising products.
By using features of Microsoft advertising such as site link extensions and image extensions, this auto parts retailer can race to convert customers and beat their competition. Sign up for Bing Ads it's free, and you can start advertising with any budget.
Your money will not be deducted wrongly, if the user clicks on your ad, then the money will be deducted. if he does not click. so the money will not be deducted.
5. Instagram Ads.
Instagram Ads This is a popular social media. Where people share their interests, at the same time, advertise your business and reach your next customers with precise targeting and actionable insights. Image ads and video ads are more specific than both these ads.
You can quickly turn any of your posts into an advertisement. With that, you can inspire your new audience. You can decide. Which is most important to your business, then you can reach them with adjustable targeting options.
The cost of advertising depends on you during the time you are setting up your ad. Choose a budget that fits your business goals and you can update it anytime.
Like when you place a Facebook ad, you checkmark your audience demographics, city or country, and specific interests. The same way allows you to target Instagram Digital Advertising to your customers easily.
6. Linkedin Ads.
LinkedIn Ads It performs the best it can to over 850 million professionals. The way Google and Bing work. Likewise, they also run self-service Digital Advertising Platforms. It can fulfill all your marketing objectives. Also, allow you to choose your audience with much more. The audience you want to target. You can set it up easily.
Running a LinkedIn ad is very easy. All you need is access to your Campaign Manager, if you don't have a Campaign Manager account, you can create and start a campaign immediately in a few minutes.
What is the difference between LinkedIn Ads vs Google and Bing? With the help of LinkedIn advertising, you have an excellent reach to the professionals you have chosen. Also, Google and Bing connect you to the more normal users. There is an excellent solution to their problems.
With LinkedIn Ads, you can control your spending with flexible pricing options, plus start with any budget. And you can turn off your LinkedIn ads at any time.
The best ads to show on LinkedIn are during a few hours during the day. Those days are the very best for LinkedIn. (Day, Monday to Thursday) Most people spend time on LinkedIn. If during this time you advertise on LinkedIn. So of course you can complete your target.
7. Amazon Ads.
Amazon Ads This fits eCommerce logos. Which helps you to reach your business goals in a much better way.
The format of advertising on Amazon is quite limited compared to other Digital advertising product platforms. Because it serves only three advertising products. On which you can run your ad. 1. Title Search 2. Sponsored Products and Product Display.
How do you help brands create such advertising experiences? And will your customers be pleased? And you can see its result. And you can dive in with their guide to case studies, webinars, and research to enhance your advertising strategy.
Understand the latest trends in advertising today through micro-reporting, in-depth profiles, industry analysis, and business leaders' Q&As on campaigns on Amazon Advertising. So that you can accomplish your target a good better on your campaigns.
Amazon helps customers find your products by quickly creating ads that appear in ad-related purchase results and product pages.
These sponsored products are cost-per-click (CPC) Amazon ads, and they promote individual product listings on Amazon in a great way. And in just a few minutes, you can create campaigns.
8. Tiktok Ads.
It doesn't matter which product you plan to run the campaign. By making your products more creative on Tiktok Digital Advertising Platforms, you can reach out to your desired customers. And Tiktok is powerful in grabbing the attention of your viewers.
If you come from India. So you are not allowed to run Tiktok ads. Because, on 29 June 2020, the Indian government decided to block 59 apps including TikTok.
If you run Tiktok ads continuously. So your audience will be populated as much as your brand. In fact, they come on Tiktok. Those who want to learn, hope, and achieve with pleasure. And Tiktok user logo is also entertained.
While placing a TikTok ad, you will drive a campaign by making your videos as creative as possible. The more your target audience will find you. At the same time, the revenue will also increase.
Get started the first campaign with Tiktok
9. Twitter Ads.
It's absolutely true. That Twitter sees the social network as Tweets. But it becomes reality. That the ads promoted on Twitter look like regular tweets. Apart from this, it becomes what advertisers are paying for by displaying them all. Those who may not already be following that ad on Twitter.
Formerly known as Promoted Tweets, Promoted Ads on Twitter look like regular Tweets. What's different is that an advertiser is paying to display content to people who are not already following that advertiser on Twitter.
In fact, you know and understand many social networks. But this may not be the first social network for you. It takes your ad idea to reach your more than 486 million potential users. Digital Advertising Platforms on Twitter are very easy. And it is designed keeping its user in mind.
You can see different types of ads on Twitter, and they include promoted ads, follower ads, and trend takeovers. Then when you are logged in or logged out of Twitter, they may show you these ads. which are clearly marked with a "promoted" icon.
And with this, you can interact with the most promoted content in the same way. For example, organic ingredients. If you follow, like, or retweet Content on Twitter, including Promoted Content, you must have your followers connected to the Content who can see your name.
With all this in mind, it's time to incorporate Twitter Ads into your own promotional mix. This helps us to learn a lot with the help of a guide on Twitter advertising for beginners. So that we can be successful in running our first campaign on Twitter.
Get started the first campaign with Twitter
10. Pinterest Ads.
People who like to visit Pinterest. Those who must be spending time on any other social platform. Because, unlike this platform, they go there to find new ideas and inspiration. Because people like social networks more. Those people are interested in making or showing something new. However, reaches more than 400 million people every month to see Pinterest ads.
Pinterest US users make twice as many purchases each month as non-Pinners. And it is unique among social platforms. I say this because they scroll through other social pages like Facebook and Instagram. That's why it is in today's world that Pinterest is available among social networks as a center for new product discovery on a large scale.
Pinterest users want to discover new products, projects, and brands, and it's true that all work in the same format.
Lastly, the social users who use Pinterest decide what to do. What to make? And what to buy? Such etc., use advertisements to reach buyers when they are actively looking for new solutions.
Pinterest is the best for those people. Those who want to join hands with new people about their product. Or the goals that have been set.
Get started the first campaign with Pinterest
11. Quora Ads.
Quora is basically a social network. And those who are actively looking for answers. Those people mostly spend their time on Quora. And apart from this, people give questions and answers about their site, product, blog site, and brand to their users on the Quora platform.
Quora has built its own Digital Advertising Platforms since 2017. And also Quora Ads uses a live auction system. The way auctions usually work. But usually when the buyer – in this case, the advertiser – bids for the items being auctioned.
That is ad placement. With all these activities combined, the simple fact is that the final cost varies greatly depending on the competitive landscape and the targeting you choose.
More than 300 million unique visitors come to Quora every month to ask questions and find answers. If you advertise on Quora. campaigning
Is. So you can achieve your target for the specified decades.
In the end, it's true. Businesses come to Quora to highlight their position as the thinkers of the industry and drive traffic back to their websites and build valuable relationships with customers.
Get started the first campaign with Quora
12. Taboola Ads.
Taboola is a great advertising platform and is always interested in showing its users ad recommendations based on their possible interests. If you plan to run your campaign on the Taboola platform, you can reach your desired customers. Because Taboola will acquaint you with the same customers. Who is looking for your product or brand?
With Taboola, the pattern you are trying to target your target audience with. Reaching the same audience and showing your ad so that you can build instant engagement with your desired customers. and it's more than a trillion
This means you can target someone who has never heard of your brand before but is looking for potential solutions when they need them. With over a trillion recommendations, Taboola understands the best places to put your ads.
Doesn't matter. You want to advertise any product and brand, on whichever product and brand your campaign. Taboola will show the same audience that is looking for your product or brand. And you have to be careless in the matter of the advertisement (campaign). The Taboola will take full care of it.
Lastly, if you are spending money on advertising with Taboola, and you think that your money is being misappropriated. So leave you worrying about this. Because without clicking on your ad, a viewer who does not match your product or brand, has clicked on your ad. So during that time, no price will be asked from you.
Get started the first campaign with Taboola
13. Buysellads Ads.
With the BuySellAds platform, you can fuel your growth at every stage of your business lifecycle. You can bring a greater variety to your Digital advertising strategy with the help of this platform. And apart from this, you can get access to the technical audience. And with this, you can explore unique ad placements, and you are free to run multi-channel campaigns whenever you want in one place.
BuySellAds has designed its platform very well. Served with full permission so you can get multiple exclusive reports and insights on industry trends in your advertising. And apart from this, you will also get the necessary information to be successful in your business. Which includes everything you need, (For example breakout reports by category, analysis of ad revenue, and much more.
This allows much of the industry to use the technology they own to control their own advertising dashboard with ease, helping you achieve higher click-through rates and ultimately greater conversions. So to receive.
This high-quality ad placement search can align with light content. and allows you to choose between ads and display ads – plus custom options. eg. Newsletter sponsorship, sponsored content, dedicated email, etc.
Get started the first campaign with Buysellads
14. Adroll Ads.
If you are running e-commerce. So this AdRoll will fit you perfectly. And apart from this, you are planning to easily deliver display ads to e-commerce brands, or you are planning to launch social media ads and emails. Then this is going to be the best platform. for which it is designed. And you can engage your existing customers with it, and attract new customers, even giving you the best revenue boost for your business.
It doesn't matter how big your e-commerce business is. If you enter the field of AdRoll marketing platform advertising. So you are sure to earn more and more. And this user experience is speaking.
This is no less than any other Digital Advertising Platform, you can save time and money by running all your campaigns on more than 500 platforms in one place.
But here you need to explain in a little technical language if when you say one-stop shop, it means one-stop. This allows it to launch ad campaigns in all those locations, and pause and edit them whenever they want. What you want to advertise, as well as use that data to improve your overall look and feel for your campaigns.
Finally a feature, it has the ability to reduce your load very much with the help of AI. Which is their powerful machine learning. Makes more predictions per second than the NASDAQ to attract the right customers to your site and make them buy again and again.
Get started the first campaign with Adroll
15. Bidvertiser Ads.
Bidvertiser offers us a technical language with more depth and reason. This is the website on which you are planning to advertise. It recommends planning an ad by taking an in-depth look at each of the traffic you'll see. So that you can improve it by making a strategy for your business at the same time. Which is able to meet your favorable transparency.
Do you believe it? Is it easy to find the optimal match between advertisers and publishers? I say it is not easy at all. It hasn't been easy before, but it's easy to do on a Bidvertiser Digital Advertising Platform. Admittedly, advertisers can't be wrong! But for now, just create your campaign and start counting conversions.
No matter what, this combination of cutting-edge ad serving and real-time optimization, combined with machine learning based on big data on a concurrent and historical basis, makes these solutions unique. Whatever follows is below. Which I would like to draw your attention to.
It is capable of detecting top-notch fraud with zero tolerance for failure.
This consistent creative scanning assures a malware-free ecosystem.
It delivers your data super-fast through its own data center combined with a distributed cloud.
When it comes to quality, Bidvertiser is working on a pre-tested traffic source aimed at generating conversions for advertisers. She has been involved in affiliate, offers, and conversion optimization for over 10 years, and takes full care of her audience.
Get started the first campaign with Bidvertiser
Executive Summary.
I hope this article has helped you in choosing the Best Digital Advertising Platforms.
It's absolutely true. That if you want to advance your competition in the digital world in today's time, then you must take the help of Digital Advertising Platforms.
All of the Digital Advertising Platforms we list have tried to cover your needs so that you can choose the right ad platform that best matches your business.
If you are running an e-commerce platform, then I suggest using such platforms as Google Ads, Amazon Ads, and Adroll Ads.
Advertising is mostly used on e-commerce platforms. They are engaged in polishing their product and brand. Not only this, but it also earns a lot of money.
Do you need to tell me which device you have on our list is suitable for your best?
If you have any kind of questions then you can comment to us in the below comment box. So we are happy to be back.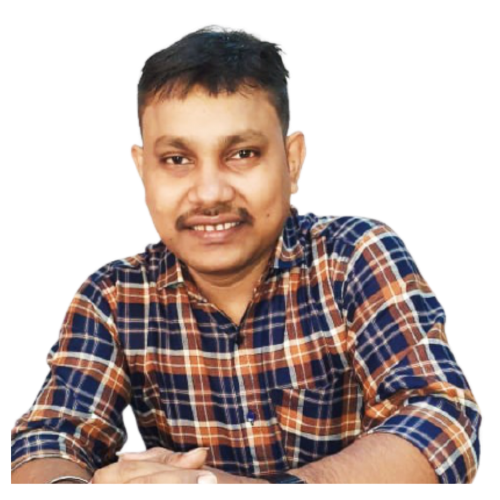 I have completed Study IT. I am a passionate blogger, sharing tips on Blogging, SEO, Business Start-up, SaaS Software Review, Google Ranking, Digital Marketing, Passive Income, Consultant, And Online Business Startup. And I work in the digital field for more than 5 years. Read my short story.