Want to jump straight to the answer? The Best Video Conference Call Services for most people are Zoom and Google Hangout.
You also definitely have to talk on the conference call. When the global epidemic (COVID-19) started in 2020, in the era of the rise of remote work, they were more important than ever. If we want to communicate group over the phone. So a conference call is the best option for this. I will review in this Best Video Conference Call Services Of 2023.
By the end of this post, you'll have learned everything you need to know – which Best Video Calling Quality, features are essential when using Best Video Conference Call Services, or which Best Video Conference Call Services are the best fit for you currently. Also is it possible to have perfect integration with the tools being used?
You are definitely searching to find some new tools. But does your budget matter? But a correct solution will be found in the list below. I will discuss one-on-one with you the 9+ best Software services for conference calls, Video Calls, webinar meetings, and online Meeting equipment. From the list given below, you can Consider any tool. Let's start
I want to show you the top range of Video Conference Call Services in 2023, available on the market today, reviewed in deep depth, and help you decide which is best for your business.
What are the Best Video Conference Call Services?
Here are my picks for the best Video Conference Call Services to use this year.
1. Zoom – Best Overall Manage a Large Team Easily.
Zoom Software is one of the Video conference call and webinar services. This software is completely cloud-based. Which has made it easy for users to make friendly interfaces. Zoom says I never asked how to use Zoom – people only get accounts and I never hear from them again, I think the usage on the dashboard is constantly increasing.
BEST FOR:
You can enable instant adoption with any meeting capabilities, which makes it easy to start, join, or collaborate on any device.
KEY FEATURES:
It can be joined anywhere, on any device. Zoom meeting syncs with your calendar system. You can also integrate with Google Calendar and Microsoft Outlook. It delivers streamlined enterprise-grade video conferencing for Google and home devices from desktop, mobile, and dedicated Zoom. It provides powerful meeting security. These robust security settings ensure interruption-free meetings. Such as encryption, role-based security, passcode security, waiting room, and more.
PRICING PLAN:
Zoom Pricing Plan: It offers a freemium package. Which provides 40 minutes of this free plan webinar. If you move to the maximum. So their basic paid plan allows every feature with 1 GB of cloud recording. And it costs $ 14.99 per month.
2. Google Hangouts – Easy to Manage and Invite.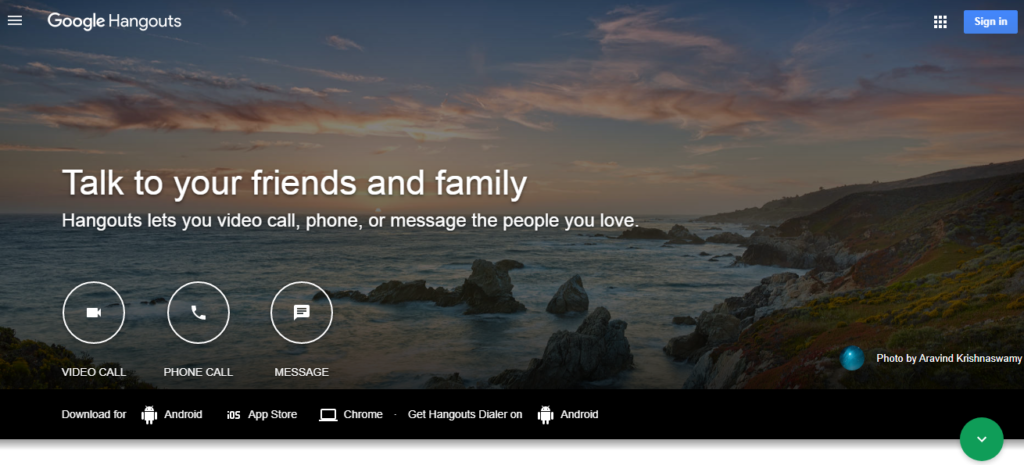 Google Hangouts is a cross-platform messaging app developed by Google. Which was originally created as a stand-alone product in Hangouts 2013, a feature of Google+, and then Google began to integrate features of Hangouts from Google+ Messenger and Google Talk. One of the acclaimed names in this list, this Google Hangout is a completely free solution tool. Which integrates with Gmail in the Chrome browser. You can easily host a webinar meeting for over 30 prospects.
BEST FOR:
Google Hangouts is a powerful tool. Because it has been designed according to the size of every small and big business. The webinar allows them to record and share calls whenever they meet
PRICING PLAN:
Google Hangouts Pricing Plan: it is Free but limited for those looking to optimize their sales funnel.
3. GoToMeeting – Service Created and marketed Conference Call.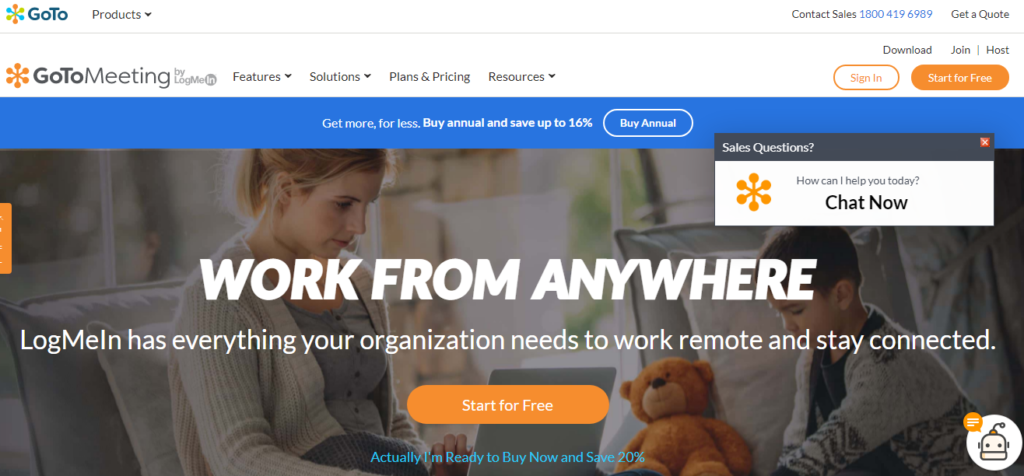 GoToMeeting makes it one of the best-paid Video conference call services. It can quickly host, host, or manage a video, audio, or web meeting through a conference room, your desk, or your Mac, PC, or mobile device.
BEST FOR:
Turnkey room equipment can make a meeting space in minutes. GoToRoom can quickly transform conference centers into collaboration centers with affordable out-of-the-box solutions.
PRICING PLAN:
GoToMeeting Pricing Plan: You can try it now with a 14-day trial without any credit card. And you can get it upgraded. ($ 10.20 / Month)
4. BlueJeans – Conference Call & Video Audio Quality.
BlueJeans is a Video Conference Call Service. Which serves four products to its users.
KEY FEATURES:
BlueJeans Meetings: Collaborate effectively with video, audio, and web conferencing from anywhere on any device.
Bluegens Room: Make any room a one-touch video, audio, and web conferencing room that is easy to use.
BlueJeans Events: Host and Livestream interactive events and town halls for large global audiences.
BlueJeans Gateway: Cloud Video Interop enables access to Microsoft team meetings from any room system.
Some Features
Real-time intelligence: It is designed to improve productivity with meeting highlights and transcription and simplify management with live meeting control, analytics, and automated alerts.
Enterprise-grade security: It protects your organization from malicious attacks, protects end-user privacy, and establishes trust with everyone who attends your meeting.
You bring the latest BlueJeans news, meeting productivity tips, and, video conferencing expertise to best practices.
Uncommon Difference: If you enter one in your browser, you can give users one-touch access to the meeting, regardless of the browser, meeting platform, or room system.
PRICING PLAN:
BlueJeans Pricing Plan: BlueJeans Enterprise can ship for 14 days for free. And no credit card is required. Events start at $ 83 / Year per month.
5. RingCentral – Conference Call: Bring Teams & Customers Together.
This Ringpartral provides a modern solution for the modern office. If it is an intuitive platform for video meetings, team messaging and collaboration, and contact centers. It is best able to provide more than RingCentral Video conference calls. Because it is also VoIP phone service. This simply means that they will only be able to make phone calls with an internet connection.
BEST FOR:
From click-to-dial functionality to one-click video conferencing, all are easily the same, through this easy-to-use platform that uses the same digital device, which allows it to work on office sites and mobile devices. But it basically works. It also makes it easy to set up, deploy, and adopt. And IT can manage it from anywhere.
KEY FEATURES:
Expanding beyond these boundaries is no longer a headache at all. It can instantly activate international numbers in over 100 countries, and add more whenever you need them. If we offer local numbers, free global extension-to-extension dialing, and free inbound calling. And RingCentral
You will also have a dedicated Technical Account Manager and Customer Success Manager to assist with the team's implementation as well as 24/7. Which can experience the efficiency and convenience of being a comprehensive solution in all markets.
PRICING PLAN:
RingCentral Pricing Plan: You can try it now with a 30-day trial without any credit card. And you can get it upgraded. ($ 11.99 / Month)
6. Fuze – Global Cloud Communication Platform.
It enhances the power of cloud communication for meeting rooms and spaces of all sizes. The fuse provides enterprise-grade HD audio and video conferencing for meetings with 1,000 participants with dynamic screens and content sharing.
BEST FOR:
With this fuse, the collaborative user experience can be consistent across any device – desktop, mobile, browser, and conference room systems. In addition, Fuji's unified communications platform is integrated into the way you work with industry-leading presence and calendar integration for Google and Office 365. So that you can make your meeting schedule.
KEY FEATURES:
If you want to receive a phone call, you can assign a DID to the room. Those who can start a meeting by entering a meeting ID on this touch tablet, starting an ad hoc meeting, or launching a meeting from their desktop or mobile device.
PRICING PLAN:
Fuze Pricing Plan: Fuze Meetings $15 user/month
7. UberConference – Best Call Recording for Cloud-Based.
In addition to this web conferencing having a rich and intuitive user interface, Dialpad UberConference provides a comprehensive suite of advanced features to improve any of your online meetings.
This tool enables screen sharing during a web conference call to add a visual element to a virtual meeting and help enable more real-time collaboration. Being able to share your screen during a conference call would have been a game-changer if it was to demonstrate weekly sales metrics, either gathering feedback on the latest design renderings or presenting a deck for your team and customers. is.
BEST FOR:
This dial pad makes it easy to share your screen with UberConference, by clicking the "Share Your Screen" button on the dashboard.
KEY FEATURES:
Voice intelligence: This device is a game-changer in terms of voice. You can take advantage of voice intelligence to transfer meetings and automate tasks during Dialpad Uber Conference conference calls. If based on your conversations, voice intelligence captures the important moments from your meeting.
You can compile a list of action items for you to revisit at a later time. Not only this, the post-call summary gives you a snapshot of the best Video conference call. And the call transcript gives you complete permission to record the entire meeting.
PRICING PLAN:
Uberconference Pricing Plan: Free Used Up to 10 Participants PINs Required Meetings up to 45 minutes. if 10 Participants more ($15/Month
8. Webex – Cisco: for Conferencing and Videoconferencing.
Webex software never gives headaches to its users. You are unaware of this device. If you use Vibex every day. So there is absolutely no need for you to worry about it. It works on all devices and wherever. These video capabilities help me feel closer to my customers and partners.
KEY FEATURES:
Integration: It can easily integrate with apps. And the ones you like to use every day.
Webex Blog: Webex has its own blog tutorial. Which helps to cope with technical things easily. You can visit the Webex blog to read about current video conferencing tips and tricks, and more!
Security Difference: This tool provides uncompromising privacy and security for its users in any way. The one you can trust.
Vibex Community: On their Cisco Vibex Community Forum, you can connect with users like you and ask questions. Not only that, you can share feedback, attend an event, or help others too!
Accessibility: It is the hard work of deaf or hard of hearing users, and the ability to access Webex resources to sign language interpreters.
PRICING PLAN:
Webex Pricing Plan: Free Use 1 User & Up to 50 Min. If more Users $12.88/Month
9. ClickMeeting – Run Tools Webinars & Online Meetings.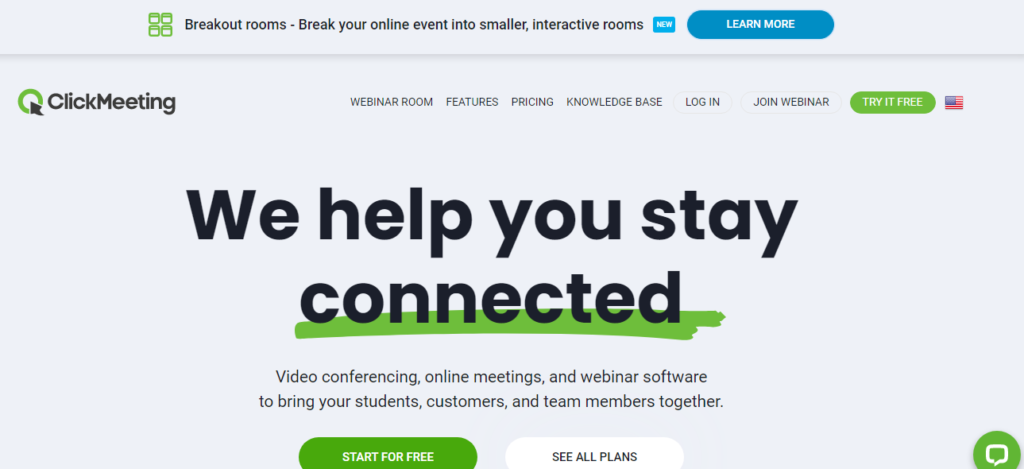 This Clickmeeting tool is more like video conferencing, online Video Calling meetings, and webinar software to bring its students, customers, and team members together. And it has won more than 100,000 satisfied customers in 161 countries by trusting us with its customers.
KEY FEATURES:
It is very easy to start. If you access this device. So it simply means that you are free from trouble. Because this tool is designed just like the beginner or experienced one. you can find this forum in whatever clique. you can customize the room and other elements of your webinar with a few clicks so that first impressions and big touches can attract a toucher to you.
you can host flawless and productive webinars, regardless of your device and operating system. you can engage your audience with your content and allow for conversation. If you turn your mind to some other tool. So allows you to integrate ClickMeeting on a different platform. And it integrates ClickMeeting with its CRM and can effectively convert contacts into leads.
PRICING PLAN:
Clickmeeting Pricing Plan: 30 days. No credit card is required. Automation included. Upgraded $25/ Month.
10. Microsoft – Run Tools Webinars & Online Meetings Conference Call.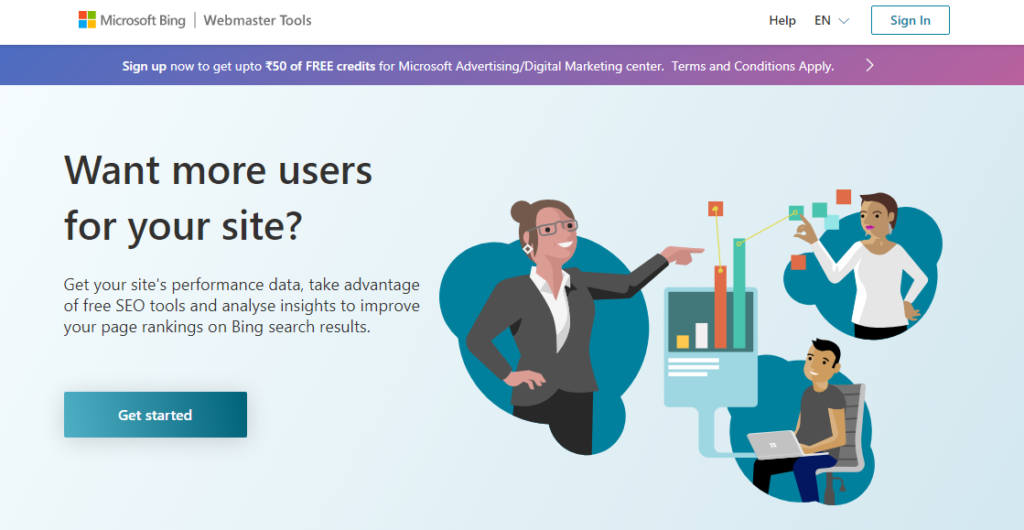 This tool gives you complete confidence in making you feel comfortable. And when working remotely and securely with the Microsoft team. This is to keep any meeting life – large meetings, company-wide events, webinars, and 10,000 team attendees inside or outside your organization, as well as Microsoft Team Live events.
KEY FEATURES:
Events are live If you meet face to face. So make the meeting more personal and encouraging. You meet in any situation, whether you're making one-on-one calls, delivering a sales pitch, hosting a team training, or running a company-wide town hall.
You can start a meeting of Microsoft teams with Microsoft, as well as their certified partners Crestron, Logitech, Poly, HP, Lenovo, and Yealink with one-touch connectivity on Teams Rooms devices. You can host audio and video conferences from any device with an online meeting with your team or family occasionally. Meet anyone, anywhere, hosting online meetings – 1: 1, teams, live events of up to 10,000 people – with consistent experiences across platforms.
PRICING PLAN:
Microsoft Pricing Plan: Microsoft Teams (free) for 1/Month, and Upgraded $1.70 per user/month (Note: Payment through invoice is available only for purchases higher than ₹ 5,200. Credit Cards can be used for all purchases.)
Executive Summary.
Video Conference Call Definition: A conference call is called a telephone call. In which we can talk to many people at the same time. Conference calls can be designed to allow the called party to participate or set up during a call. So that the called party just listens to the call and cannot speak. Also sometimes called ATC (audio teleconference).
I hope. This guide may have helped you.
Learn more about Video conference call services. Demand for this software increased when the global pandemic COVID-19 arrived.
There is a lot of sari software available in the market. How many people do we have to join before purchasing that software?
You can measure your budget while pricing the software and connecting with your people.
Whatever software I have discussed here. It will fit your business. I think so. You should definitely take a trial.
If you have any questions, you can feel free to leave a comment.
If you want to contact us you can now connect directly on social media.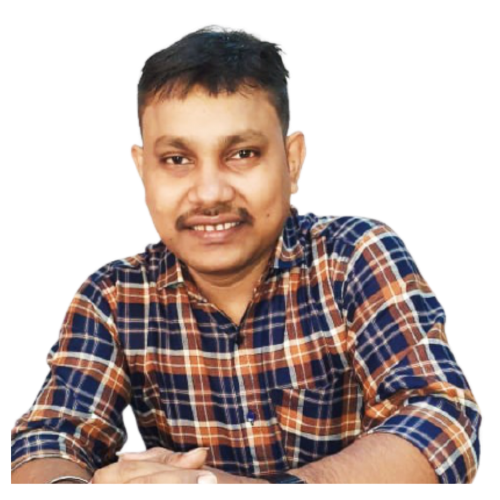 I have completed Study IT. I am a passionate blogger, sharing tips on Blogging, SEO, Business Start-up, SaaS Software Review, Google Ranking, Digital Marketing, Passive Income, Consultant, And Online Business Startup. And I work in the digital field for more than 5 years. Read my short story.