Last Updated on March 26, 2023 by Jayprakash Prajapati
Are you starting a business? Either you are doing business. But you have to get innovation in your business. Or have to do something new. So maybe you need a loan. The loan can cover operating costs, such as purchasing new equipment, purchasing inventory, or helping with expansion. I will review this in 4 Best Small Startup Business Loan in India 2023
Business Loans In India You Should Consider Using, If you need a loan and have done some preliminary research, you will quickly learn that the market is filled with options. Banks, credit unions, and alternative lenders all have loan options for Best Small Business Startup Loan.
A business loans is a loan specifically for business purposes. As with all loan, this involves the creation of a loan, which is repaid with additional interest. These are a variety of business loans including bank loan, asset-based financing, mezzanine financing, invoice financing, microloan, business cash advances, and cash flow loan.
The best business loan for you in 2023 come from online lenders and alternative financing options. I will show you the top small business loan in this guide, and explain how to find the 4 Best Small Business Startup Loan in India.
Let's start
What are the Best Small Startup Business Loan in India?
Here are my picks for the best Small Startup Business Loan to use this year.
1. SBISimplified.
Small Business Loan in India (Government)
This SBI Simplified Small Business Loan is fully capable of supporting your business. It fully understands the increased flexibility like you. Therefore it allows its customers to select a combination of classes. And you can apply for your business loan. SBI Bank near you can be contacted directly. It also provides the flexibility to choose the basis of compensation based on the classes you select.
I would like to discuss some features of the SBI Simplified Small Business Loans. Which you can consider.
Nature of facility: Drop-line overdraft facility.
Target Group:
All business units are engaged in manufacturing, and services activities as well as self-employed and professional individuals, wholesale/retail trade.
Pricing is tied to competitive pricing MCLR. (1) Collateral Security (2) Minimum Collateral 40%
Repayment period of up to 60 months
Integrated Fee
Rs. 7500 / – (Includes Processing Fee, EM Fee, Documentation Fee, Inspection, Commitment Fee, and Remittance Fee) Quantity of loan (minimum/maximum) 10 times of average (1) monthly balance in the current account in the last 12 months (2) Minimum: Rs. 10 million
Maximum: Less than Rs. 25 lakhs.
Margin (%) 10% which will be ensured through the stock and receivable statement.
2. ICICI
Business Loans Online Instantly in India.
This ICICI Business Loan Online is where you can manage your business easily. This is a comprehensive policy, which is generally used by small and big business owners to avail of loan at any time.
Innovative financing designed to fuel your small business. Which makes managing this finance the most important component of any business. And for SMEs, timely finance is the key to making the most of business opportunities. With this in mind, we have prepared a package of loan to ICICI Bank according to its business needs. These are term loan that can be invested in their business. And fund your expansion and property purchase.
If you want to invest long-term capital. So for this, you need to be on an ICICI Bank term loan, whether in plant and machinery or commercial property.
If we talk a little about GST, then this business loans is a loan based on GST returns for the working capital requirements. It avails an overdraft facility against property up to n 20.0 mn on the basis of a Goods and Services Tax (GST) return, which does not require any financial requirement.
3. HDFC
Business Loans Online Instantly in India.
You can apply for HDFC Business Loan online. And they have designed well for their loan user. You can check the loan for your business online. It considers continuing to stay ahead of its rivals, with a business growth loan. And scale your business in a hassle-free environment.
It is supportive of its loan holder at every step. These reduce our business development credit with competitive interest rates, flexible tenures, and minimal documentation to meet the needs of every business. And an additional attractive feature of a business growth loan is access to the overdraft facility.
Do you only pay interest on the loan amount used with the Credit Protection Plan? Customize your business or expand your operations with the changing needs or technological advancements of the customer, the list is endless and the choice to use the business growth loan is your choice.
4. AxisBankGet
QuickBusiness Loans in India.
Axis Bank Business Loan Instant Online in India. This convenient banking solution, with minimal documentation, is a dedication to meeting short and long-term business needs.
Do you want to move forward in your career with your own business? So now chartered accountants, engineers or doctors can easily apply for online business loans. This Axis Bank offers collateral-free EMI-based business loan to those professionals. Those who want to increase their practice. And if you are a doctor or medical practitioner.
So you can avail of a business loan to buy medical equipment or renovate your clinic premises. And with a business loans for Engineers, you can take your business to greater heights. And with a business loan for a chartered accountant, you can start your own practice. Take a look at several features and benefits of this business loan below.
Facilities for business loans
No collateral
Loan up to 50 million
Eligibility
competitive pricing
Turnover – Minimum Rs. 30 million
Business Vintage – Minimum 3 years
The documentation
Age – 21 to 65 years
KYC documents
Duly filled in the application form signed by the customer
PAN card / Form 40
Last 6 months' bank account statement
Relevant financial documents
Business proof
Executive Summary.
I hope. This guide may have helped you.
If we start a start-up. So far as we need a loan. But anytime before applying for a loan, we must read, understand and follow all the rules and regulations of the bank.
Here, I told about four banks that provide loans for businesses. Where you can easily get a loan for your business immediately.
If when we apply for a business loans. So it is important to know before that. Are we eligible for the loan? Or not. If you do not understand, you can go to the bank near you and discuss.
In the case of a business loans, the bank keeps changing its condition. Which you need to be fully updated. Loan applications should be made.
If you have any questions, you can feel free to leave a comment.
If you want to contact us you can now connect directly on social media.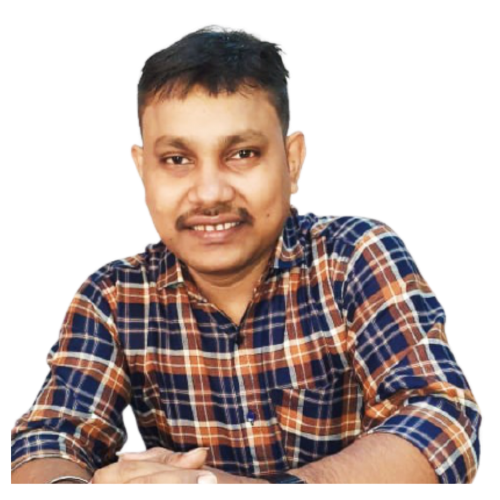 I have completed Study IT. I am a passionate blogger, sharing tips on Blogging, SEO, Business Start-up, SaaS Software Review, Google Ranking, Digital Marketing, Passive Income, Business Leadership, Business Coach. And I work in the digital field for more than 3 years. Read my short story.