Last Updated on November 16, 2022 by Jayprakash Prajapati
AWeber is one of the most popular services in email marketing. It provides many advanced and state-of-the-art facilities. And at the same time, AWeber has created a simple process to start, so that any beginner consumer can easily use their devices.
As such they offer all the features like (autoresponder, HTML template, block user, send an email, email sequence, and automation, RSS.) So that it can be named some features. Another reason for AWeber's popularity is email delivery.
And support their consumers with technical and non-technical. (AWeber's extended 24/7 customer support is available via live chat and email. Phone support will continue five days a week from 8:00 am to 8:00 pm. EST.)
AWeber has helped more than 1 million users like you as well as small businesses. He started in 1998, after which he has been a trusted email marketing platform and a voice for advice in the area of ​​marketing expertise.
It has partnered with one of its influential clients, the entrepreneur Ivan Carmichael, to bring you such educational suggestions, and which helps to grow your business.
And it can definitely help you in many things. "I am getting ahead of myself just by building a huge email list in my niche, however, I do play AWeber's service and customer support very sincerely. Which I have experienced and felt.
Here I am sharing the AWeber Promo code to all the readers of my IBusinessMotivation, which will allow you to get 30 days free trial of AWeber. (Which will not require you to fill in any card payment information)
Exclusive Deal: You can use this Special Link (No Credit Card Required) for 30 days free trial on AWeber Pricing – Pro account. Just enter your name and email id, then sign up. And be sure to use it for the next 30 days, see the results yourself, and if you are not happy, just cancel your account. So you are not missing anything!
If you upgrade your infrastructure of AWeber, they have completely abandoned their previous offer. Which you had to pay $ 1 to try their service. But this is no longer the case, as now in this new offer, you will be able to get 30 days of this fully functional AWeber service without the need to fill in any credit card information.
But this is a testament to how grand AWeber's services are?
AWeber features:
Subscriber segmenting
Email newsletter
Signup Form With Styles
Send Unlimited Emails
Double Opt-in
Campaign
Split test
Mobile apps for content curation
Manage Subscribers
Blog Posts to Email
Auto Responder Follow-up
AWeber Free 30 Days Trial – Complete Process
I am trying to complete the 10-step process so that you can successfully redeem the coupon code.
Let's start now …!
#1 Step: Click "Get an AWeber" on the button below. Then you will go to the AWeber site page, then scroll the page a little, click Get AWeber Free!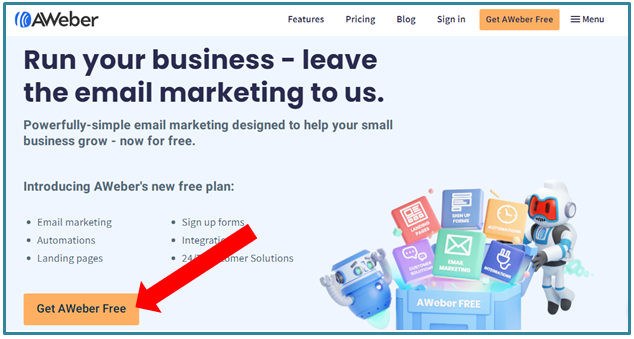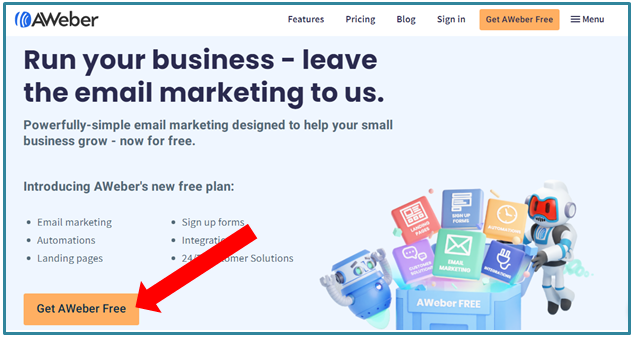 #2 Step: Here you type your last name and first name and email ID. Then click on Sign Up!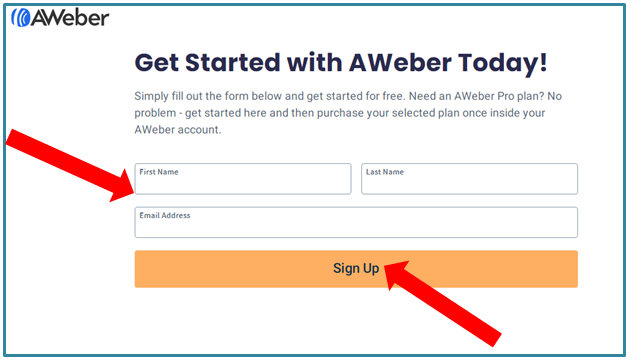 #3 Step: Here you are being asked to log in to your Gmail account, which you have typed in the second step, for you click on Login to Gmail.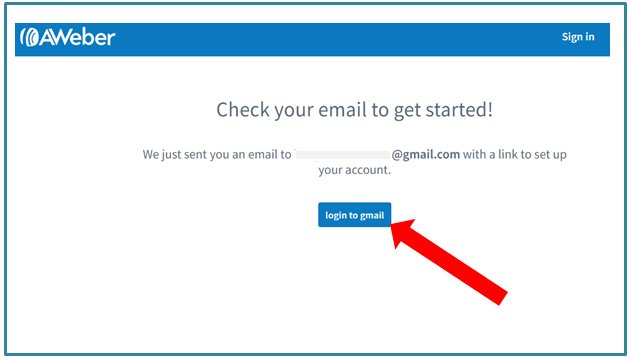 #4 Step: Under the third step, you have received an e-mail from an AWeber, open it, then click on Get Started, then you will go directly to the AWeber site page!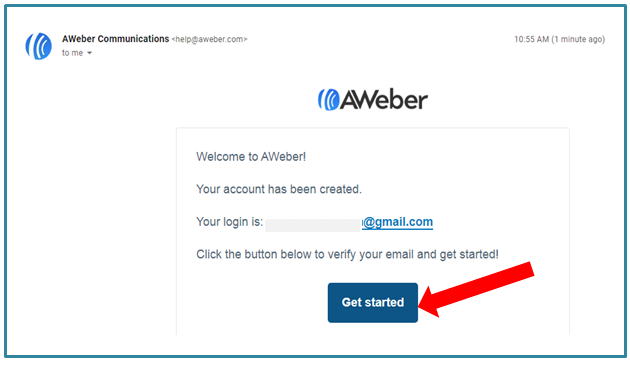 #5 Step: Which you typed your email ID on the second step. Type the same email ID. Then enter your preferred password, then click on Save Password!
#6 Step: Your billing plan is being asked on this? If you click on the Pro plan, you will be offered to enter your bank card information. If you want, you can take a Pro Plan. But we have to get a 30-day free plan. So come to the next step…!
#7 Step: Here you click on the "free" plan. As soon as you click on the free plan. So you will not be asked for any bank card information! Then you click "continue", as you can see the on-screen sort!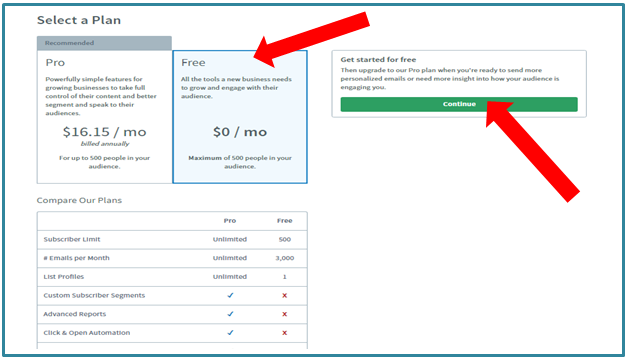 #8 Step: Here you have your company or whatever business you have. You have to type his information. Like (company name and address), then click on "Next"!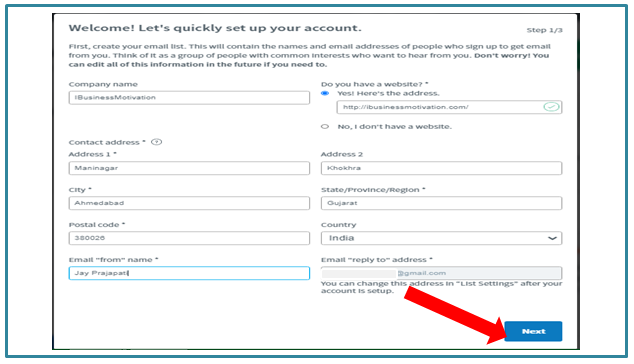 #9 Step: Here you have to write about yourself, either about the company, or you can leave it, click on "Next"!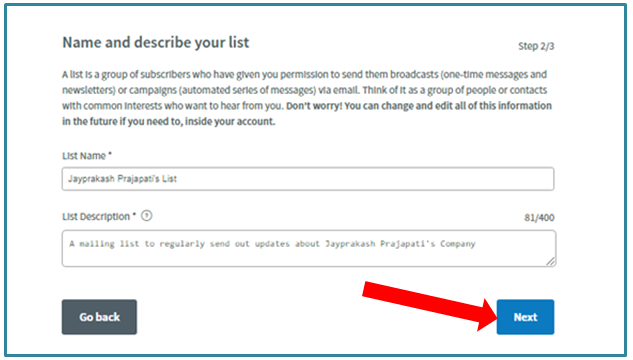 #10 Step: Here you just click on "Complete Setup"!
Congratulations:)
Wait! Now you have reached your dashboard. Start operating your Email Marketing options from here! (Which you can enjoy AWeber 30 days trial for free.) Congratulation:)
We hope you find our AWeber Free Trial Marketing Helpful. I work hard to negotiate exclusive discounts for users on IBusinessMotivation. So that our users can benefit.
Conclusion: I would like to tell you. This offer is for a limited time! What you are currently able to see. If this offer ends at the time of your purchase, then let us know through the contact page, so that I can help you / update the offer discount link!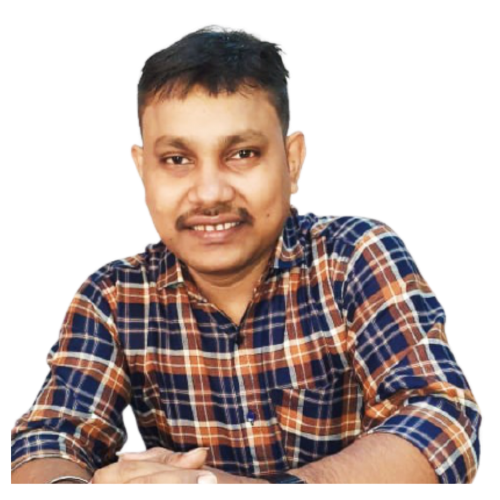 I have completed Study IT. I am a passionate blogger, sharing tips on Blogging, SEO, Business Start-up, SaaS Software Review, Google Ranking, Digital Marketing, Passive Income, Business Leadership, Business Coach. And I work in the digital field for more than 3 years. Read my short story.