Congratulations to all graduates who have earned a business degree! Your hard work and dedication have paid off, and you're now equipped with the knowledge and skills to excel in the world of business. Whether you've completed a bachelor's, master's, or even a doctoral program in business, this accomplishment is a significant milestone in your educational and professional journey.
What is Job Graduates Business Degree.
Here's a list of some popular business degrees that graduates often pursue:
Bachelor of Business Administration (BBA): A versatile undergraduate degree that provides a broad understanding of business principles and management.
Master of Business Administration (MBA): A graduate-level degree that offers advanced knowledge in areas like finance, marketing, management, and entrepreneurship. MBAs are highly regarded in the business world.
Master of Science in Business Analytics (MSBA): Focuses on data analysis and helps professionals make data-driven decisions in various industries.
Master of Finance (MFin): Specializes in finance and equips graduates with the skills needed for roles in investment banking, financial analysis, and corporate finance.
Master of Marketing: Concentrates on marketing strategies, consumer behavior, and branding.
Master of Entrepreneurship (ME): Ideal for aspiring entrepreneurs, this program covers startup strategies, venture capital, and business planning.
Master of Human Resource Management (MHRM): Focuses on managing people within organizations, including recruitment, talent development, and employee relations.
Doctor of Business Administration (DBA): A terminal degree in business that emphasizes research and applied knowledge for senior leadership roles.
Master of Supply Chain Management: Concentrates on the efficient movement of goods and services across the supply chain.
Master of International Business (MIB): Prepares graduates to navigate the complexities of global business operations.
Master of Accounting (MAcc): Specializes in accounting principles, financial reporting, and audit practices.
Master of Public Administration (MPA) with a Business Concentration: Combines business knowledge with public sector management skills.
Master of Healthcare Administration (MHA): Focuses on healthcare management and administration.
Master of Real Estate (MRE): Concentrates on real estate development, investment, and management.
Master of Project Management (MPM): Equips graduates with skills to effectively manage projects across various industries.
Your business degree opens up a wide range of career opportunities in areas such as finance, marketing, management, entrepreneurship, and more. Whether you aspire to work in a Fortune 500 company, start your own business, or contribute to the public sector, your education has prepared you for success.
As you step into the professional world, remember that learning is a lifelong journey. Stay curious, adaptable, and open to new challenges and opportunities. Your business degree is a foundation upon which you can build a fulfilling and impactful career. Congratulations once again, and best of luck in all your future endeavors!
Great Job Graduates With Business Degree Ultimate Guide.
The pursuit of a business degree can be a transformative journey that equips individuals with valuable knowledge and skills for success in the world of commerce and entrepreneurship. Here is the ultimate guide to understanding and navigating the world of business degrees:
1. Types of Business Degrees:
Bachelor of Business Administration (BBA): A popular undergraduate degree that provides a broad foundation in business principles, including management, marketing, finance, and operations.
Master of Business Administration (MBA): A highly respected graduate degree that offers advanced coursework in various business disciplines and is often pursued by mid-career professionals to enhance their leadership and management skills.
Specialized Master's Degrees: These programs focus on specific areas within business, such as finance (MFin), marketing (MMarketing), human resource management (MHRM), and more.
Doctoral Degrees: For those interested in academic research or pursuing high-level executive positions, a Doctor of Business Administration (DBA) or a Ph.D. in business can be pursued.
2. Core Business Disciplines:
Business degrees typically cover core disciplines that form the foundation of business knowledge:
Finance: Focuses on financial management, investment analysis, and risk assessment.
Marketing: Explores strategies for product promotion, market research, consumer behavior, and branding.
Management: Addresses leadership, organizational behavior, operations management, and strategic planning.
Entrepreneurship: Teaches skills for starting and managing businesses, including business planning and innovation.
Accounting: Concentrates on financial reporting, audit, taxation, and management accounting.
3. Career Opportunities:
Business degrees open doors to a wide range of career opportunities across various industries:
Corporate Careers: Graduates can pursue roles in finance, marketing, human resources, operations, and executive leadership within corporations.
Entrepreneurship: Business degrees prepare individuals to start and manage their own businesses or join startup ventures.
Consulting: Many business graduates work as consultants, providing expertise to businesses seeking solutions to challenges.
Finance and Investment: Opportunities in banking, investment analysis, wealth management, and financial planning are abundant.
Government and Nonprofits: Business knowledge is valuable in roles related to public administration, economic development, and nonprofit management.
4. Skills Developed:
Business degrees impart a range of skills essential for professional success:
Critical Thinking: Graduates learn to analyze complex problems and make informed decisions.
Communication: Effective communication, both written and verbal, is emphasized.
Teamwork: Collaborative skills are developed through group projects and team-based learning.
Problem Solving: Graduates become adept at identifying and solving business challenges.
Leadership: Leadership skills are honed through coursework and practical experience.
5. Networking:
Business programs often provide opportunities to connect with peers, professors, and industry professionals. Building a strong professional network can be invaluable for career growth.
6. Continuous Learning:
Business is a dynamic field, and continuous learning is crucial. Graduates are encouraged to stay updated on industry trends and innovations.
7. Ethics and Social Responsibility:
Many business programs emphasize ethics and social responsibility, preparing graduates to make ethical decisions and contribute positively to society.
8. Entrepreneurial Mindset:
Entrepreneurship programs foster an entrepreneurial mindset, encouraging graduates to think creatively, take calculated risks, and seize opportunities.
9. Global Perspective:
Business education often includes a global perspective, preparing graduates to work in a diverse and interconnected world.
10. Lifelong Learning:
The pursuit of a business degree is just the beginning of a lifelong learning journey. Successful business professionals continually seek opportunities for personal and professional growth.
In summary, a business degree is a versatile and powerful credential that opens doors to a wide range of career paths. It equips individuals with knowledge, skills, and a mindset that are highly valued in the ever-changing world of business. Whether you're looking to climb the corporate ladder, launch a startup, or make a positive impact on society, a business degree can be a key stepping stone on your journey to success.
Further reading on ibusinessmotivation.com: For a more in-depth comparison, check out my articles on the 101 more Online businesses, Best Hosting (Provider Ranked), how to make money online, and the best business ideas to try this year. This Year.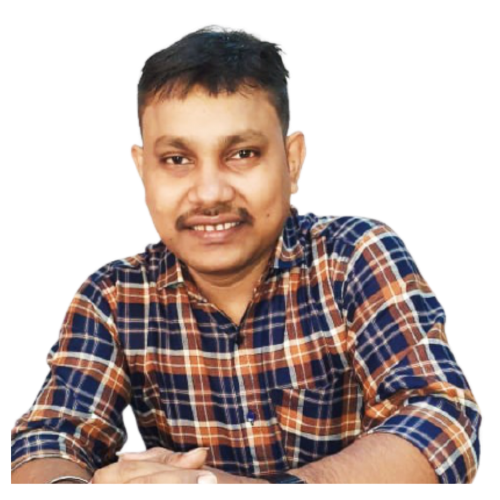 I have completed Study IT. I am a passionate blogger, sharing tips on Blogging, SEO, Business Start-up, SaaS Software Review, Google Ranking, Digital Marketing, Passive Income, Consultant, And Online Business Startup. And I work in the digital field for more than 5 years. Read my short story.