Last updated on September 19th, 2023 at 08:24 pm
Define for a job or Business – Who is better. we want to explain to you the difference between the job and the business. In this article, I know, you must have read a lot of videos and articles on this topic.
But what kind of experience have I had in my life, I will explain the whole medium of this article. you guys are also worried about this topic. You must have thought many times in your mind. Do you Job? Or do business? By taking these two options in your real life, you yourself are destitute.
This article is for those friends who are upset about Job or Business. I will always say that you must start any business. Read and understand this article completely
What is Job Better?
A job for life means one such job, which a person does for all his working life. There may not be a family situation behind the job or do the job with your happiness, and this job is a concept for life. Where a person commits himself to work for a company for his entire career. Job stability for life is recognized in an organization, but there can also be loss of career development and monotony.
Who would do the job, He cannot settle anything in his house quickly. Can settle but he has to wait for time? You can never target buying something quickly. Because the time and salary of the job are fixed only the salary increases in 1 to 1 years. You must know it well..:) You have to follow every policy while doing a job.
Time Management: When your interview is taken. At that time, you dissect your job timetable. And you have to dress in the company according to the time of the company. If you do not reach in time, then according to the HR policy of your management company, but also gives you the pension. You are not free in terms of time.
Job Responsibilities: During your interview, there is also talk of job responsibilities. So Employing gives you responsibility for your work which you have to follow all the things. If you do not follow, then according to the HR policy of your management company, you also get a pension. You are not free in terms of accountability.
Job Role: What is the role of the job during your interview? It also talks about, so what work you have to do employing. All this work has to be done on the roll. Which you have to follow all the things. If you don't follow so according to the HR policy of your manager company, it also gives you a pension. You are not free in terms of work.
Definition Job Criteria: Job classification takes into account the knowledge, skills, and abilities that employees need in order to work. Job classification enables the job description to be properly defined which helps the organization in its recruitment and performance management process.
What do you need in the Employment perspective and Candidate's perspective?
Employer's perspective:
Education qualification
Previous work experience
Skills of the candidate, both soft skills & personal skills
Domain & industry knowledge
Job criteria can also be seen from a potential candidates or employees perspective:
Candidate's perspective:
Job profile & security
Salary, benefits & perks
Location
Future opportunities & growth
As mentioned above, you have to follow all the things.
Guides you in friends, if you do the job. Then do it | But I would say that you must start a small business along with your job. If you do business with a job. One – two years, the business you start. You will definitely get success in it.
Job Real Generation: Never consider it a small business. Because the small business will be so big, you will never think of your life. If I talk about the present generation, then you start any business. So never take the advice of your friends, do not tell the story of your real life, because no one wants to. To achieve business success in your life. Yes, if you are a close friend of your heart then definitely take advice. (Friends don't mind that)
What is Business Better?
This thing is coming to your mind. Does key Business do Jobs? Think yourself what is coming to your mind, that I should do business? Or I am thinking of doing business by looking at others. Gets the mind off because everyone wants to earn money. Friends, I will always tell you that you should start any business, small or big today. Because as the business grows, you contribute only.
A blog is a discussion or informational website published on the World Wide Web that includes discrete, often informal diary-style text entries. the posts are usually displayed in reverse chronological order so that the most recent post appears first at the top of the web page. All these activities are called blogs.
If you are creative inside, and you grieve in writing. So for you, a writer or a person with a deep interest in a particular field, creating a blog is for you. its place. Where you can share valuable or entertaining information to attract a loyal reader.
What can I do to listen to you first? What have you dreamed of becoming in your life? first, (2) the step will have to be killed. If you have completed your goal, always started focusing on that goal, then nothing can stop you and your business from growing.
Then whatever business you have selected, you should understand the behavior of the consumer on the basis of that business, what the consumer wants. If you understand consumer behavior. And followed consumer behavior. So you have to understand that your business (60% to 80%) has increased in parentage business.
An entity of business is an organization or any other entity engaged in commercial, professional, charitable, or industrial activities. It can be a profit unit or a not-for-profit unit. And there can be no separate existence from the people who control it. Is a business activity. Which includes providing goods or services with the primary purpose of making a profit.
Business concept: The business concept is the fundamental idea behind the business. based on this concept, the business model, plan, vision, and mission are developed. For example, Uber and Ola were started on the concept of collecting taxi drivers and providing their services on demand under one brand. Every other business strategy was developed based on this concept.
Business objective:
The purpose of the business is to take the business forward. And conducts its activities in the long run. This is why the business exists. While most people argue that profit-making is the main objective of every business. Some have come up with a new underlying purpose.
According to the traditional concept, a business exists only to earn profits by providing goods and services to customers. According to the modern concept, the underlying objective of each business is customer satisfaction. Because this is the result of the most profit. If the customer is satisfied, the business is excellent.
Type of business: Businesses can be classified but not limited to 4 types. Read further…
Manufacturing: Manufacturing businesses are manufacturers. Those who develop the product. And sell it directly to customers or middlemen to conduct sales. Examples of manufacturing businesses are steel factories, plastic factories, etc.
Service: This type of business is used to sell intangible goods to consumers. unlike tangible goods, services cannot be stored or separated from the provider. Service firms provide professional services, expertise, commission-based promotion, and more. Examples include salons, schools, consultancy, etc.
Merchandising: This merchandising is a middleman business strategy. Where the business buys products from a manufacturer, wholesaler, or other partners, and sells the same at retail price. this is commonly known as a 'buy and sell' business. Because they make a profit by selling products at a price higher than their cost price. Examples of a trading business are grocery stores, supermarkets, distributors, etc.
Hybrid: Hybrid businesses have the characteristics of two or more types of businesses, described above. For example, a restaurant develops its own cuisine, selling products such as cold drinks. Other businesses are built by the business and provide service to customers.
Business Ownership Form: Business ownership comes in many forms depending on the number of owners, owner's liability, representation, and objectives.
Sole proprietorship: Sole Proprietorship is a business owned and operated by a single person. It is easy to set up, operate, and register. All the profit of the business belongs to the owner and he is also responsible for all the liabilities.
This is the biggest drawback of this business. That the owner faces unlimited liability. This means that the creditors of the business can go after the personal property of the owner of the business is unable to pay them.
Partnerships: When two or more individuals join hands to run a business, they usually count in partnership. Partnerships come in two forms – general and limited. A general partnership is like a sole proprietorship but with more than one owner where all the owners face unlimited liability. In a limited partnership, some or all of the partners have limited liability.
Corporation: A corporation is a business that has a different legal identity to the people who own it or run it. Ownership is usually represented as shares of stock. The owners enjoy limited liability but are not necessarily involved in running the business. The business is operated by a board of directors elected by shareholders.
Limited liability Company: A limited liability company is a hybrid form of business that features both corporation and partnership. A partnership because it is not incorporated and is a corporation because all partners/owners enjoy limited liability.
Partner: A cooperative is a private business organization owned and controlled by people for their mutual benefit. These people are called members and benefit from the goods and services offered by the cooperative. All members are expected to help in running the business as the main objective of the cooperative is to provide service to all members rather than return on investment.
We hope you liked this article. And this article will also strengthen your education. If you liked our article, then you must give us your suggestions by commenting in the comment box below. If you want to succeed in your business, then subscribe to this website. And share this article with your friends and relatives. And follow our social media. Thank you. Your success is our mission.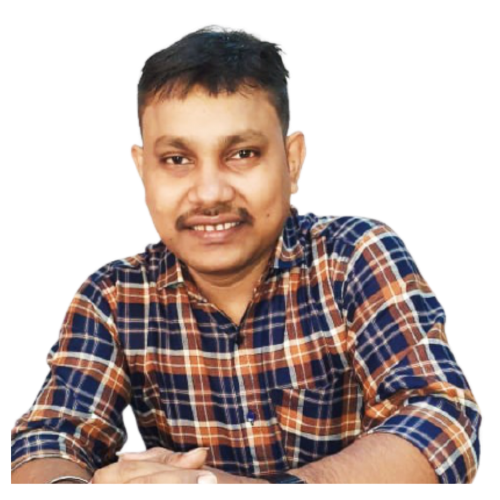 I have completed Study IT. I am a passionate blogger, sharing tips on Blogging, SEO, Business Start-up, SaaS Software Review, Google Ranking, Digital Marketing, Passive Income, Consultant, And Online Business Startup. And I work in the digital field for more than 5 years. Read my short story.