Last Updated on December 15, 2022 by Jayprakash Prajapati
Business plans help you run your business. A good business plan guides you through every step of the way from starting your business to managing it. If you need to use your business plan to outline the structure and growth of a new business.
How to Prepare the Business Plan Of 2023
1. Plant Layout
2. Machinery and equipment
3. Factory design
4. Product mix
5. Plant Size
6. Plant Location
7. Plant Capacity
8. Manufacturing Process / Technology
9. Material Inputs
1. Plant Layout.
Design a Plant/Company Outline, Proper plant layout can reduce manufacturing costs by saving money and time. It refers to the arrangement of the machines, types of equipment, and other physical facilities within the factory premises.
It is a floor plan for determining and arranging the desired machinery and equipment in the best place to permit the quickest flow of material at the lowest cost with the least amount of material handling in processing the product from the receipt of raw materials to shipment of the finished product. There are five types of plant layout, For this, we must look at the 5 ways given below.
Cellular Layout:
This is an innovative layout based on group technology principles. In this type machines dedicated to sequences of production are grouped into cells.
Stationary Layout:
The men and equipment are moved to the materials which remain in one place. The product is completed at the place where the material lies. It is also called a fixed-position layout. It is necessary for shipbuilding, aircraft manufacturing, job welding shops, etc.
Combined Layout:
Here some of the machines may be arranged in product layout and some others in process layout. It combines the advantages of both layout forms.
Process Layout:
This is also called a functional layout. In this type similar machines are placed in one place according to the operations or functions they perform.
Product Layout:
This is also called a line layout. This type of machine and type of equipment are arranged in the sequence or order in which they are used in the manufacture of a given product-. It is best suited in mass production because it allows a continuous flow of material in the process toward the finished product stage.
2. Machinery and equipment.
Design a Plant/Company Outline, The requirement of machinery and equipment is dependent on production technology and plant capacity. It is also influenced by the type of project. To determine the kind of machinery and types of equipment required for the manufacturing industry the following procedure may be followed.
Select types of machinery and types of equipment required for each function.
Calculate the machinery hours required for each type of operation.
Define the various machinery and other operations.
Estimate the likely levels of production over time.
The types of equipment required for the project may be classified into the following types: For this, we must look at the given below.
The internal transportation system.
Controls.
Plant types of equipment.
Electrical types of equipment.
Mechanical types of equipment.
Instruments.
3. Factory design.
This refers to the plan for a particular type of building, an arrangement of machinery and equipment, and the provision of service facilities, lighting, heating, etc. in the building. The factory design comprises the layout of the building and the layout of the factory.
Importance of Factory Design.
Important benefits of a good factory design are summarized as follows:
Service facilities.
Supervision.
Productivity.
Storage and movement of material.
Employee morale.
Factors Affecting Factory Design.
While designing a factory the following factors should be considered:
Location.
Material handling.
Appearance.
Plant layout.
Smoothness in operation.
Nature of the manufacturing process.
Cost of construction of a building.
Future expansion.
Nature of product.
Service facilities.
4. Product mix.
Design a Plant/Company Outline, The product mix or range is decided according to market requirements. It refers to the set of all products offered by a firm for sale. The range of products to be marketed depends on the following:
Plant capacity
Nature of business.
Tastes of consumers.
Size of a target market.
Nature of product.
Competition.
5. Plant Size.
The efficiency and profitability of a project are very much influenced by its size. The size of the plant depends on the manufacturing process, availability of raw materials, the capital investment needed, and the size of the market. Size of the plant depends on:
Project site.
Market size.
Size of plant and machinery.
Product mix.
Capital investment required.
Availability of raw materials and electricity.
The technology/ process will be adopted.
6. Plant Location.
This refers to a fairly broad area where the enterprise is to be established like a city, industrial zone, or coastal area. the success of a project depends on the location, to a certain extent. they are discussed as follows.
Effluent disposal.
Labour.
Government policies.
Proximity to raw material.
Nearness to market.
Climatic condition.
Environmental considerations.
Other factors.
Availability of infrastructure facilities.
Transport and communication facilities.
7. Plant Capacity.
This refers to the quantity or number of units that can be manufactured during a given period of time. the capacity of plants is also called production capacity.
The bottom of the technology is influenced by the following considerations.
Investment cost.
Market idea.
Technical requirement.
Resources of the firm.
Government policy.
Input interrupt.
8. Manufacturing Process / Technology.
Technologies simply refer to the tools, devices, and knowledge that help in the transformation of inputs into outputs. It is the application of knowledge, encompassing the related concepts of science, innovation, invention, and discovery. It is the application of scientific knowledge to practical commercial purposes.
The choice of technology is influenced by the following considerations:
Investment outlay.
Product mix.
Latest developments.
Cost.
Plant capacity.
Input.
9. Material Inputs.
This is necessary to assess the availability of materials, inputs, and utilities. Utilities include electricity, water, steam, fuel, communication facilities, transportation facilities, etc. the material feasibility study should include the following variables.
Raw material failure time.
Price elasticity of raw materials.
The factors on which raw material availability depends.
Quality and quantity availability of raw materials.
Executive Summary.
I hope this guide is of help for writing your plan design.
You should take a closer look at the list covered in this guide. Which you have to note down. so that you can find out. Where are you making a mistake?
Whether you have designed or written your plan for your Factory, then you can easily check the mark.
If you have any kind of questions, then you must comment on us in the comment box below. so that we can be happy.
Join Instagram on our social media platform, I always live on that.
Recommended Resources on ibusinessmotivation.com: To further your research, check out my guide on how to make money online and the best business ideas to try this year.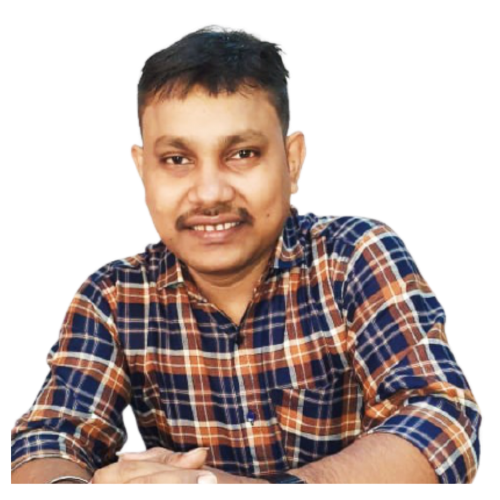 I have completed Study IT. I am a passionate blogger, sharing tips on Blogging, SEO, Business Start-up, SaaS Software Review, Google Ranking, Digital Marketing, Passive Income, Business Leadership, Business Coach. And I work in the digital field for more than 3 years. Read my short story.