Want to jump straight to the answer? The best Supply Chain Management Software for most people is Oracle NetSuite ERP, SAP SCM, or TYASuite Procurement to Pay.
Supply chain management is the management of the flow of goods and services. Along with this, it includes all the processes. Along with ensuring the efficient flow of stock for your businesses, it is very important to create favorable terms with the suppliers. In which the raw material is converted into a final product.
Your business involves proactively streamlining all of these processes in order to maximize value to your customers or gain a competitive advantage in the marketplace.
By the end of this post, you'll have learned everything you need to know – which SCM (Supply Chain Management) is essential, when using the management of the flow of goods and services and includes all processes that transform raw materials tools, or which Supply Chain Management tools is the best fit for you currently. Also is it possible to have perfect integration with the tools being used?
I want to show you the top-range Supply Chain Management Software in 2023, available on the market today, reviewed in deep depth, and help you decide which is best for your business.
What Is The Best Supply Chain Management Software.
Here are my picks for the Best Supply Chain Management Software to use this year.
1. Oracle NetSuite ERP.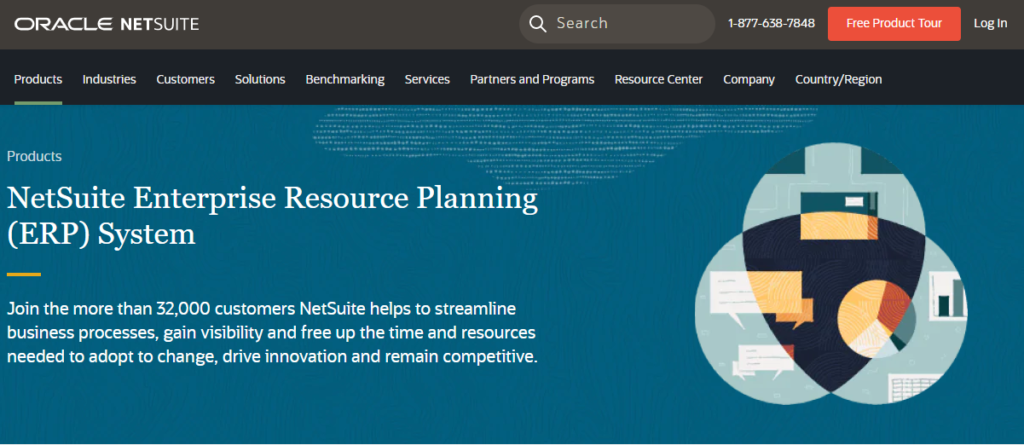 NetSuite supply chain management Software solutions enable companies with manufacturing and service customers. You can manage and optimize your own global supply chain. And it also enables you to oversee the flow of goods from suppliers to the hands of your customers.
With NetSuite, you can keep your production running smoothly by making sure all your materials are available and in the right places. You can smoothly schedule any work that comes with the company. You can analyze all your work. This tool serves multiple reports on a single platform. It is very simple and straightforward to use.
This tool covers third parties. You can integrate it into any plan as per your requirement. And inventory management and predictive analytics optimize production strategies, making it easy for you to ensure the ordering and routing of your jobs.
Key Features:
NetSuite has built this set of core practices with over two decades of experience gained from thousands of projects around the world. This has given a clear path to many businesses. With that, they have grown their business with value.
It reduces the costs associated with planning and executing supply chain processes
It makes a lot better for your customers so that you can easily fulfill the demands of your customers. Which provides an understanding of the need for materials. So that they can effectively plan production.
It allows you to use predictive analytics to identify potential risks, combined with scenario planning to understand how to respond appropriately, allowing you to reduce risk as it flows into your everyday life. Is.
Pricing:
To start the NetSuite SCM, you will have to fill out the "Contact form" and send it directly according to your requirement. Because it does not keep its value in the open.
2. SAP SCM.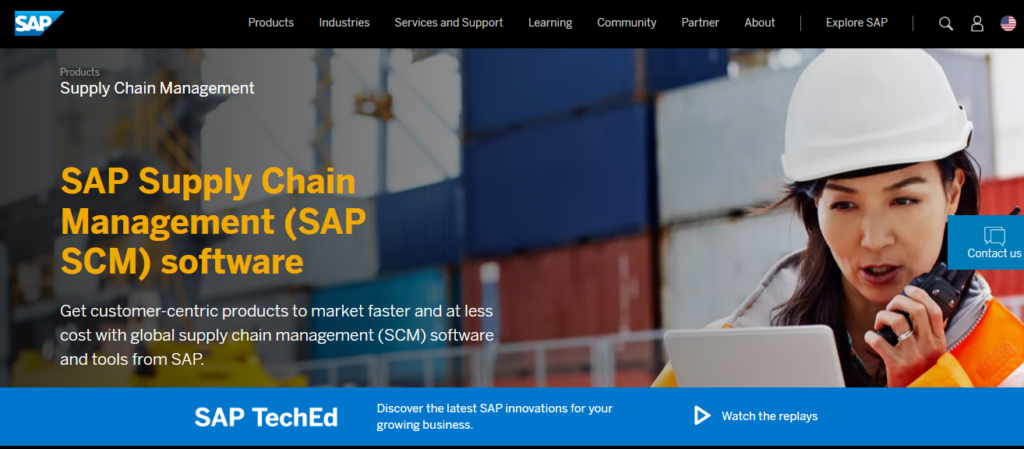 SAP SCM is a global supply chain management software with tools and comes at an affordable price with most of the software in the markets. It works at a fast pace and is simple and straightforward for the user of the tool. And also it can get customer-centric products in the market.
It goes hand in hand with fully interdependent supply chain management solutions to ensure sustainability for your employees and customers. With this, you can manage the risk by reducing the risk coming to your business.
With SAP SCM has built a list of more than 11 million customers, this software is used by big brands such as Unilever and Microsoft, etc. This tool is designed to keep your employee and company in mind.
Key Features:
With SAP SCM, you can scroll through your needs for inventory optimization, sales forecasting, financial planning, and supply chain management Software on a single platform. This tool is an easy and simple solution. And also this software monitors its real-time supply and demand very well, especially for multinational businesses. And it offers delivery with trekking and much more.
I will highlight some of the features of SAP SCM below.
integrated business plan.
Transportation Management.
Partner and Supplier Cooperation.
Sales and Operations Planning (S&OP).
Track and trace transportation.
Predictive Analytics, AI, and Machine Learning.
Warehouse and yard management.
Asset management, collaboration, prediction, and optimization.
Dashboard for status monitoring.
Production Management and Optimization.
Ethical Sourcing, Manufacturing, Transportation.
Product quality compliance.
Project portfolio management.
Industrial Internet of Things (IIoT) solutions.
Product cost.
Pricing:
SAP SCM plans to introduce SAP product demos and SAP enterprise product development, SAP Innovation Management, and more, plus a taste of other SAP products for free. Go scroll the page. And furthermore, it does not disclose pricing for its supply chain management Software.
3. TYASuite Procurement to Pay.
TYASuite has developed Supply Chain Management Software on the Cloud. And TYASuite allows you to transform your production management with a plug-and-play manufacturing ERP. and enables companies that manufacture and provide service to customers. All this module provides real-time visibility into each step of the production processes.
Reliable, flexible, and cost-effective is a great solution for TYASuite users. This cloud-based platform is fully capable of taking your products to market quickly from any geographic location with a production management software suite.
With this tool, the TYASuite Manufacturing Module provides real-time visibility into each step of the production process, from sales order creation to order fulfillment, scheduling, product costing, and routing, throughout your daily work hours. Thereby enabling you to make better-informed decisions.
Key Features:
With TYASuite Manufacturing ERP software, you can automate one-time code generation with batch number generation. So that the errors found in this regard can be reduced. And we understand that. There could be some mistakes in doing the manual. But instead of this, if it is done automatically, then there is no chance of mistakes.
I would like to highlight some important features of TYASuite.
In production life cycle management, inventory is auto-updated after production is completed.
Product cost can be reduced by optimizing quality through embedded quality management.
Create a pre-defined routing of operations, and use that to create a production request.
Your entire manufacturing operations activities can be managed regardless of location.
Track, manage, and schedule production with scheduled capacity and a real-time engine.
Print job traveler so that the team can have complete control over the production process, items, raw materials, etc. related to the production order.
Pricing:
TyaSuite SCM plans to introduce TyaSuite product demos and TyaSuite enterprise product development, SAP Innovation Management, and more, plus a taste of other TyaSuite products for free. Go scroll the page. And furthermore, it does not disclose pricing for its supply chain management Software solutions.
4. LOGIC ERP.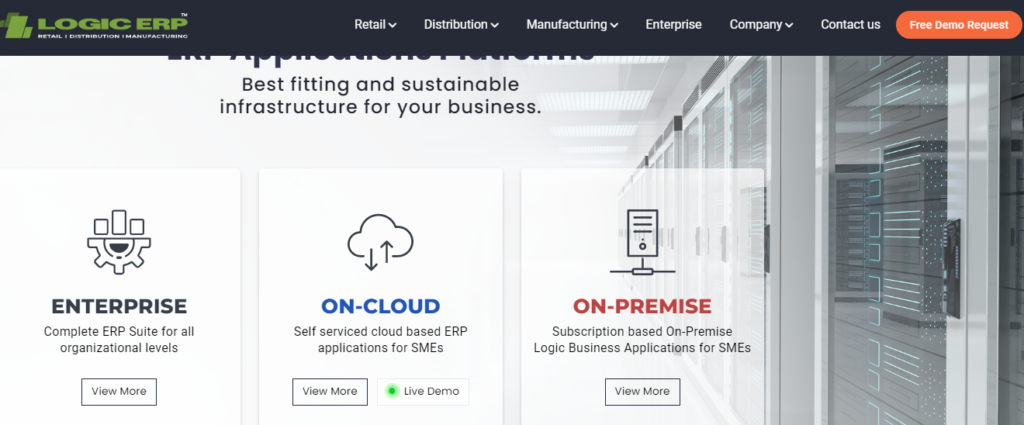 It provides ERP solutions developed by Logicerp ERP. It has effectively designed this solution as per the requirement of its customer's verticals. It solves all the tasks coming into the work areas. And it reviews according to the performance of your business. The same helps in taking strategic decisions to flourish.
With full confidence in its expertise, it has now provided integrated ERP software to thousands of retail, distribution, and manufacturing companies. This software is straightforward and has simple flexibility for the user. ,
It brings this niche Supply Chain Management (SCM) solution by streamlining various distribution processes for distribution, which is able to boost communication between suppliers, employees, and customers to provide greater control over most of the processes. Is. And this additionally translates into better customer service and lower costs.
Key Features:
It is interested in providing maximum help to all its customers, it highly values its strong relationships. I would like to mention some important features below.
Advanced Order Management (Robust, Full Suite, Scalable)
Item/SKU/Batch/Serial Number wise inventory.
multiple warehouses.
bin/rack-wise inventory.
multiple warehouses.
auto stock replenishment.
Can track primary, secondary, and tertiary sales.
e-commerce integration.
Sales/Return Management.
Easy claim and plan processing.
Sales price control through detailed inventory management.
Generate E-Way Bill / E-Invoice.
TDS/TCS Module.
Salesman/Agent wise Sales/Order Analysis.
Journal Entries, Cash/Bank Vouchers.
Simple and configurable accounting module.
Balance Sheet, P&L, Ration Analysis.
Integration with e-File GST Return and GSP.
Accounts Receivable / Payable.
Cost Center.
Pricing:
To start the scheme of LogicERP, you must first fill out the "Request Demo Form" as per your requirement and send it. And because it does not disclose pricing for its supply chain management Software solutions.
5. SuperProcure.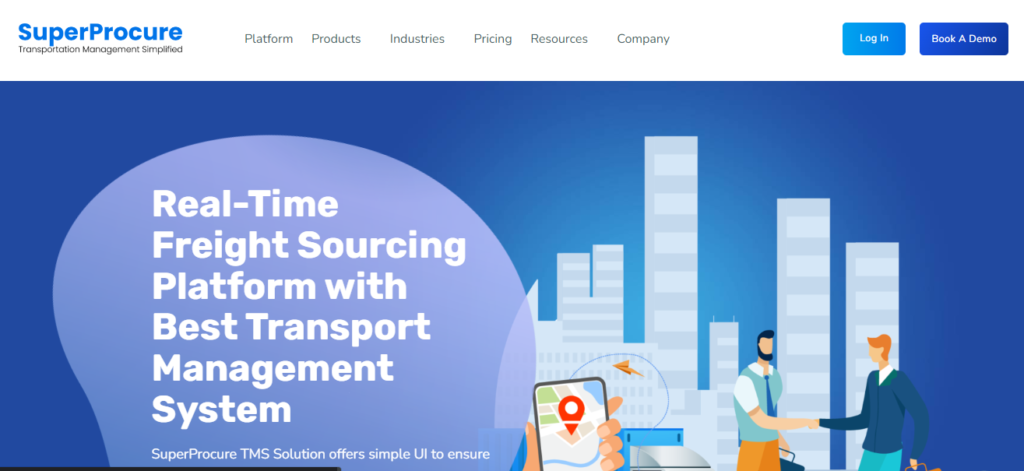 SuperProcure software offers a one-stop solution for all your logistics needs. It is one of India's leading logistics and supply chain management solution providers to top manufacturing and infra companies. Furthermore, with the help of this tool, the TMS solution provides a simple UI to ensure easy and fast user adoption.
SuperProcure It bundles a lot of work into your industry-recognized product. Such as trip management systems, spot freight negotiation, dispatch planning, contract management, freight accounting solutions, and solving critical industry problems related to logistics and supply chain management Software.
Real-time analysis of vendor performance, delivery details, and dispatches to take complete control of your transportation operations with these tools. You can even optimize in-plant vehicle movement through plant optimization, load scheduling, truck reporting, and plant-friendly tools.
Key Features:
SuperProcure This software makes it easy to move to third parties, TMS's provide an integrated solution to ensure minimum to zero errors like payment billing, documents, waybills, etc.
It makes your documents paperless, this tool provides its own digital locker. Where you can upload or save all your remittance-related documents. And you can feel secure.
It doesn't matter, you are listing your product on SuperProcure. You can export any report, product, or any type of report in a matter of seconds.
Collaborate across all communication channels via text, email, and push notifications using a unified platform for faster decision-making.
Pricing:
To start the scheme of super procure, you must first fill out the "Request Demo Form" as per your requirement and send it. And because it does not disclose pricing for its supply chain management Software solutions.
6. RetailGraph.
RetailGraph is an all-in-one software solution for retail and distribution businesses. It automates all your business processes and provides a fast-paced way of working with efficiency. However, I keep informing you from time to time about what is going on in your business.
With RetailGraph if your business deals more with retail. So this is the all-in-one software solution for them. which they are looking for. For more clarity, you can talk to the RetailGraph team directly.
This tool automates all the processes of your business. It provides a digital platform for every work. Which tells your time and wrong manpower. It can take advantage of barcode facilities to make billing easier. This enables us to choose the right supplier from buying trends to plan our purchases and optimize inventory levels
Key Features:
Going with Retailgraph means you can go about your business worry-free, it provides detailed reporting and analysis of your business operations. And it provides access to view or extract your business data. So that it enables you to plan new strategies for your business.
It has a team of experts on hand to handle your account. Who is passionate enough to generate result-oriented solutions.
They work as a team at SWIL, supporting each other to deliver the best results. If these are the strengths to work with, this makes them a leading company in retail management systems.
Pricing:
To start the scheme of RetailGraph, you must first fill out the "Request Demo Form" as per your requirement and send it. And because it does not disclose pricing for its supply chain management Software solutions.
7. Fast Fulfillment.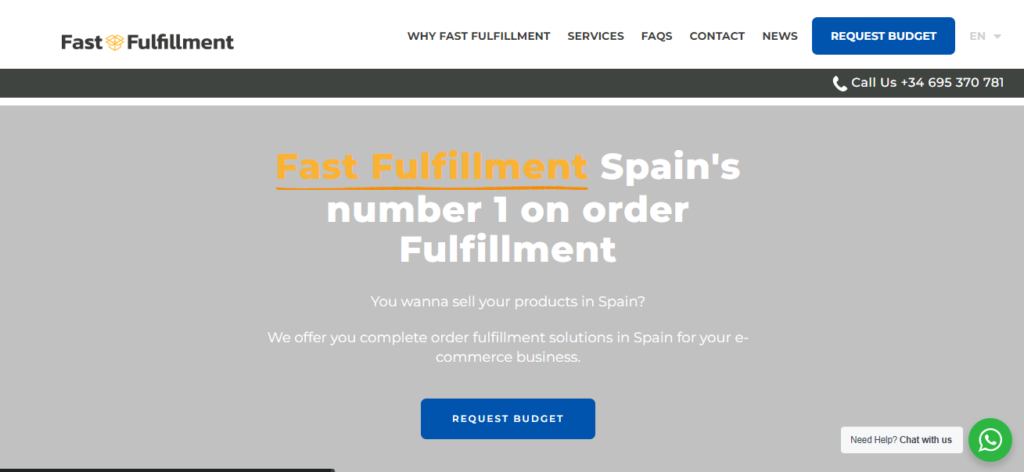 Fast-fulfillment They provide complete order fulfillment solutions in Spain for e-commerce businesses. And Paki provides warehousing, real stock updates, and inventory updates to your online shop and your warehouse management system. It also provides storage and transportation solutions for online stores and e-commerce.
These tools make it easy for your B2C / B2B business to deliver products to customers in a safe, profitable, and efficient way, including eBay, Amazon FBA, Rakuten, Etsy, and Alibaba.
These tools make your business free to worry about product safety. So that you can make a new strategy to promote your business in that time. Overall, this fast-fulfillment software keeps your worries to itself. And makes your business worry free.
Key Features:
It covers most languages around the world. This is because Fast-fulfillment incorporates an international team. It doesn't matter what country you are living in and what you are selling. What else are you buying? eg. If you don't speak Spanish. Then your account manager will assist you. It provides personalized customer service.
We offer labeling, quality control, customized packaging, container loads, and reloads to complete this package.
Their consultants are available round the clock. Capable of emailing, messaging, and calling. And we will solve your problem directly.
This software allows the integration of the most common shopping carts. And it allows you to connect JTL fulfillment software to any ERP system via REST-API.
Pricing:
To start the scheme of Fast Fulfillment, you must first fill out the "Request Demo Form" as per your requirement and send it. And it doesn't disclose pricing for its supply chain management Software solutions.
Executive Summary.
What does SCM software do? It is very important to know this fundamental. For this, it is important for you to understand the concept of supply chain management point by point.
What Is Supply Chain Management (SCM)?
First of all, any business, be it any category, sells its products and services. That is, it is understood as the word "business". So to be able to meet the demands of your customers, you business owners need to ensure efficient procurement of raw materials, manufacturing, budgeting, processing, distribution, etc. Is.
Supply chain management is the management of the flow of goods and services on a single platform, and at the same time, it includes all the processes that allow the conversion of raw materials into final products. Likewise, it involves actively streamlining the supply-side activities of the business to maximize customer value and gain a competitive advantage in the marketplace.
Why You Should Switch To SCM Software?
Not using a supply chain plan can make or break your business. Because so many things have to be remembered from making the product till the goods reach the customer. If you are doing some mistakes every day. With this, a lot of people sit at their loss. So your company will be unprepared to face the odds of a volatile market, resulting in delays, inconsistencies, and losses. To challenge all these issues it is necessary to switch the SCM software.
What are the steps to build an effective and profitable supply chain?
Sustainable supply chain management Software involves integrating environmentally and financially viable practices throughout the entire supply chain lifecycle, from product design and development to material selection, including raw material extraction or agricultural production, packaging, manufacturing, and transportation.
What is a flexible supply chain?
Supply Chain Resilience "With the imperviousness to change, it fosters the ability of the supply chain to adapt or change. If there was nothing else I or we learned from 2023, it was that business models need to be more Must be flexible and flexible. In the year ahead, we will be interested in seeing more changes to the increasingly flexible digital supply chain model, as these businesses focus on expanding or transforming capabilities to increase flexibility, visibility, and control. She gets you done.
What is a transparent supply chain?
Transparency in the supply chain refers to the disclosure of information to business partners, customers, shareholders, and regulatory and consumer bodies. So understanding your supply chain becomes more important than ever. But most consumers are increasingly concerned, more than ever, about how their purchases affect their health, their communities, and the world at large.
What is Supply Chain as a Service (SCaaS)?
Supply Chain as a Service (SCaaS) represents a cool innovative new approach to the supply chain that provides your companies with a service partner to support all or part of their supply chain needs including procurement, manufacturing, and production control. Allows partnerships to generate higher returns on investment.
What is Green Supply Chain Management?
Green supply chain management (GSCM) refers to the concept of integrating sustainable environmental processes into the traditional supply chain. If you wonder why various industries around the world are prioritizing sustainability in their supply chains, and what they see in the benefits of a sustainable supply chain,
Production Process and Routing.
With routing and process masters there is a simple route used to manufacture a product. Which also provides on-the-go routing modification while creating this Invoice Bill of Quantity (BOQ). Which gives more flexibility to your production team.
Better control of production cost.
Manufacturing ERP lets you track costs related to production, including overheads and wastage. and helps you manage your profitability. Based on these variances, you can match your standard price with the actual costs.
Single-stage and multi-stage production process.
Provides you your production managers an option to choose between single-stage or multi-stage according to the production process and through your production management software you control the production at each stage of processing.
Unlimited BoQ/BOM Manufacturing.
With SCM software you can create a bill of materials (BOM), a comprehensive list of inventory including parts, raw materials, components, etc., and a bill of quantities (BOQ) listing the total number of materials needed to complete the product. does. This Manufacturing ERP software provides simple and straightforward flexibility to create specific BoQ/BOM at the plant level. Also, it is capable of creating multiple BOQs for the same item simultaneously.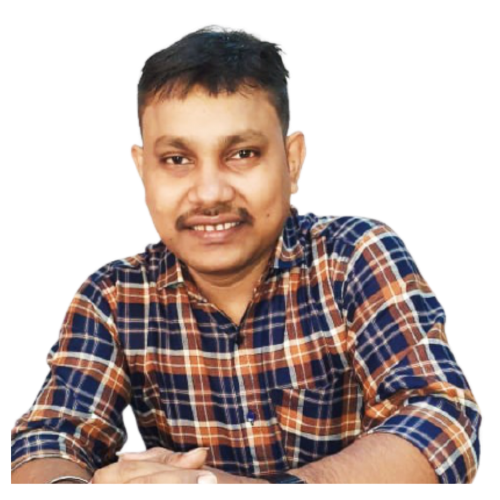 I have completed Study IT. I am a passionate blogger, sharing tips on Blogging, SEO, Business Start-up, SaaS Software Review, Google Ranking, Digital Marketing, Passive Income, Consultant, And Online Business Startup. And I work in the digital field for more than 5 years. Read my short story.