Are you looking for such a blogger to become a hero from zero in India? And also how much does he earn every year from his blogging site? Best Blogger Site In India Of 2023. Here you will find the top 10 Indian bloggers and the highest-paid bloggers. One by one, we will praise you.
Do you also want to be successful in blogging? So what's the matter, choose your niche and take immediate action. The most important niche is to be successful in blogging. You have to research the market on the Internet. Then he has to apply.
Facts say: To start blogging, we have to create a website that takes exactly 10 minutes, but earning money takes a lot of time. Because blogging has been successful, that is, they have also done a lot of patience. and Top 10 Highest Paid Bloggers in the World.
Jaiprakash Prajapati: Started their blogging career in December 2019. That means in the last 2 years I have made $700. I did not understand anything about blogging. But learned in it, and read about entrepreneurs. And build skills. Till now I have done research on my topic, like (Online Marketing, Secret Affiliate Programs, Blogging, SEO, and more…)
If you Range wants to start blogging. So there are many opportunities available for you in the Internet market. (How to Make Money Blogging? $343 in Month One) or read the guide.
Here Ibusinessmotivation has listed the top 10 Indian bloggers and highest-paid bloggers in India with their income and blog details.
Who are the best bloggers in India?
1. Labnol (Founded by Amit Agarwal): $7.2 Lakh per year.
Amit Agarwal holds an engineering degree in Computer Science from I.I.T. Roorkee (1999) and previously worked at ADP Inc. for clients including Goldman Sachs. But it was in 2004, that Amit left his corporate job to become the first professional blogger in India.
Amit is a Google Developer Expert for GSuite and Google Apps Script. Microsoft honored him with the Most Valuable Professional Award for five consecutive years.
Amit is the author of a hugely popular and award-winning technology blog, where he writes how-to guides about consumer software and mobile apps. The site aims to help you make the most of the software tools and web technologies at your disposal so that you can spend more time doing the things you really love.
Digital Inspiration won the Best Technology Blog award twice at IndiBlogs. The site has been recommended in India Today, Business World, Outlook Magazine, and CNN Go. It has also been featured as a success story on the official Google AdSense blog and on the YouTube India website.
2. Mouthshut (Founded by Faisal Farooqui) $6.0 Lakh per year.
When Faisal Farooqui stepped into the blogging career, he did not have any social networking site, and the term social media was not yet coined, Faisal Farooqui became an entrepreneur of 24 years.
He launched MouthShut.com in Mumbai in the year 2000, which is India's first user-generated content and review-based website. According to India's largest newspaper, The Times of India, MouthShut.com still continues to be a leader in user-generated content in India. And it earns more than $6.0 lakhs a year.
3. ShoutMeloud (Founded by Harsh Agrawal) $4.8 Lakh per year.
Harsh Agarwal is an Indian top blogger. After she left her job at Convergys, she started her blogging career at SML in 2008. These 95% are practical tips to create a blog and live your passion; The other 5% is for personal stories. He taught and got inspired about basic and advanced blogging, WordPress, SEO, and social media marketing techniques.
He started his blogging career in the style of some fun. But this will be a big change from his career, he did not think anything. Which turned out to be the biggest life-changing experience. Which it is over the past ten years, ShoutMeLoud hasn't just become a popular blog.
With over 1 million page views in a single month, it has made a positive impact on the lives of many. It is not even because of the popularity of this blog because of the many awards or because of being featured in the international media. That's because ShoutMeLoud has changed the lives of many people applying these technologies. It earns more than $4.8 Lakh a year.
4. YourStory (Founded by Shradha Sharma) $3.6 Lakh per year.
Shradha Sharma This woman comes first among Indian bloggers. As this history reaches a turning point, then there are those who see and act. Joe in The YourStory has become both an observer and a participant in the making of this new economic history.
What it started as a small but strong group founded by Shraddha Sharma in 2008 has now grown manifold, and yet it revels in its childlike enthusiasm about the ecosystem every single day. Our content over text, video, and social media is positive, festive, vibrant, and even analytical, but it is never too cynical. Why so? Because it shows who it is?
The best storyteller in the country! And who doesn't love a good story? She has published nearly 60,000 stories of entrepreneurs and changemakers and helped over 50,000 entrepreneurs access networking and funding opportunities. Our flagship program, TechSparks, is now in its eighth year.
They aim to exist, evaluate, interpret, and showcase the wonderful spark of creation in every entrepreneur and changemaker. This is matched only by his passion for entrepreneurship and its immense global resonance to bring his peers on a single platform for a free-flowing exchange of ideas and perspectives. And it earns $3.6 Lakh a year.
5. MissMalini (Founded by Malini Agarwal) $3.6 Lakh per year.
Malini Agarwal: What started as a "dot" in the virtual universe has become the family of people they are today, but how did it all come about? When he started blogging, he did not understand anything. But it was too much to write them. But he liked the lifestyle, fashion, and Bollywood of the film industry the most.
But before that, voila, a blog was born. They then renamed it the "Mismalini" blog, but it was decided collectively in 2008 by a group of friends in a faraway living room and inspired by Perez Hilton.
Then after having worked in creative careers like a professional dancer, wannabe VJ, occasional Emmys, geek-chic copywriter, and radio DJ, I decided to write. He started his blogging career. And it earns $3.6 a year.
6. AmitBhawani (Founded by Amit Bwani) $3.0 Lakh per year.
Amit Bhavani: He likes to share his internet/technical experience with his online readers on this website. It started with a webmaster in 2004 when he registered his first company under the name Digital World Solutions. They have ventured into various online businesses like offering SEO services, website development services, web hosting, and business consulting.
He started this blog in April 2007, although he started blogging in 2005 by writing on many blogs, eventually, he was not successful, then he started working on this blog seriously, although around 2009 it was Google Got hit by Panda.
She started her online venture in the year 2004 and now after 3 years, I have a good reach, especially among bloggers who want to follow her passion and also consumers who want to know her opinion on their next purchase. It all started in the year 2004 when I was searching for a 'Google Cash Junction Scam'.
Which was an online money-making CD that he bought after seeing an advertisement in a local newspaper that mentioned that you can make 'easy money with Google'. , Then they were quite surprised by this and started searching the net about this company and their testimonials to see if it really turned out to be true. Till this Amit Bhavani has built 3 companies. And it earns $ 3.0 Lakh a year.
7. Fonearena (Founded by Varun Krishnan) $2.6 Lakh per year.
Varun Krishnan: This is probably the biggest fan of mobile phones and gadgets covering this topic, however, I am on my mission to find the 'right phone' so he buys almost all the phones, and makes them technical in collaboration with his team. makes. , He understands things (good and bad) and puts them in front of his readers through his blog website. This Varun is also the founder of Mobile Monday Chennai Chapter – which is basically an event where enthusiasts get to exchange ideas, thoughts, and of course knowledge.
FoneArena is one of the popular sources for mobile users and technology enthusiasts across the globe. To this publication tries to give all the latest news and updates from the world of mobile phones. In addition to reporting a daily dose of headlines, we have one of the largest and most comprehensive phone and tablet databases on the World Wide Web.
FoneArena's historical background would mean they had to go back to March 2005. Since then they have been a one-stop site for everything. Not only this, it was awarded the Influential Gadget Blog in the World Awards and cited as the most popular telecom site in India in the year 2009. And Varun Krishnan earns $2.6 Lakh a year.
8. 9lessons (Founded by Srinivas Tamada) $2.4 Lakh per year.
Srinivas Tamada is a popular blogger. His blog on programming, PHP, Ajax, and other web design projects has raised a lot for other software learners. Those blogs are primarily targeted at technical audiences and are very prominent among those who are into programming and development.
Some of the popular channels of Srinivas's work are; Direct Ads, Affiliates, and Adsense. Tamada is earning an amazing income for his living.
Apart from blogging, he is also passionate about thinking about creative projects. Srinivas is also an engineer by profession.
His blog, 9lessons.info aims to help as many professionals as possible. Recently, she created a Facebook wall script by herself and she became very famous in no time.
The young and aspiring blogger, as well as programmer, considers Srinivas a great inspiration in his learning curve. Srinivas Tamada earns $2.4 a year.
9. NextBigWhat (Founded by Ashish Sinha) $2.1 Lakh per year.
Ashish Sinha is a blogger who focuses on entrepreneurship. NextBigWhat, the founder, wanted to bring start-ups to the forefront. It informs the netizens about the latest innovations, emerging start-ups, and the latest concepts.
This is the perfect site for aspiring entrepreneurs. Through this, they can get an idea about what to do and how to do it. NextBigWhat has now become a great online community for entrepreneurs. Ashish Sinha earns $2.1 a year.
10. Trek (Founded by Arun Prabhudesai) $1.8 Lakh per year.
Arun Prabhudesai left a lucrative and promising IT consultancy career in the US and returned to India in 2007 to launch Trak. It was at least 13 years before the Make in India concept gained momentum, and it was because Arun firmly believed that the future lay in India, with India.
It is India's leading business and tech news blogger, It was launched on May 1, 2007, by Arun Prabhudesai. Since then, over 20,000 news articles, blogs, opinions, and insights have been published on this portal, garnering millions of views from across the globe.
These cover news and opinions on a wide range of topics within business and technology domains which include government policies, stock markets, entrepreneurship, startups, mobile ecosystem, smartphones, Indian Railways, gadgets, innovation, ideas. and leadership.
Millions of readers eagerly await our in-depth coverage of the world's biggest news stories from the business and tech worlds and follow us diligently for our impeccable and neutral opinions on burning issues in the region.
Mohul Ghosh is the CEO of Track, which manages the day-to-day operations of the portal, and ensures that its readers are able to consume the best content available online. They are backed by a team of writers, bloggers, and opinion-makers, spread across India, who are writing and contributing to the success of the track. Arun Prabhudesai earns $1.8 lakh in a year.
Executive Summary.
I hope that it has inspired you to the list of top 10 Indian bloggers.
Which blogger earns money from technology blogging?
You have asked very good questions. Mentioned below suggest the top 3 Indian bloggers follow.
Harsh Agarwal from Shout Me Loud
Amit Agarwal from Labnol and
Amit Bhavani from Phone Radar
What is Amit Agarwal's Blogger Income?
Amit Aggarwal's total income is more than $7.2 Lakh a year.
What is Amit Agarwal's blog?
The name of Amit Agarwal's blog is Labnol, which is one of the leading Indian blogs. It covers topics related to technology. From how-to guides and software tips to gadget reviews and mobile app recommendations, you can find virtually everything tech-related.
What is Blogging? Can I start my own blog?
yes, you can start All you have to do is choose a niche. On which you have the skill, and you buy the domain and hosting. Then you write the post, have patience, and then you have earned money. If you want to start blogging with a lot of money. So you can start with a $24/year domain and manage WordPress from Godaddy. If you want to spend more money. So you can go with Hostinger.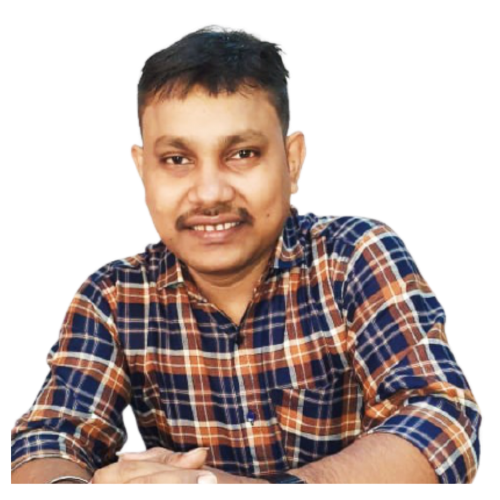 I have completed Study IT. I am a passionate blogger, sharing tips on Blogging, SEO, Business Start-up, SaaS Software Review, Google Ranking, Digital Marketing, Passive Income, Consultant, And Online Business Startup. And I work in the digital field for more than 5 years. Read my short story.