Last Updated on December 1, 2022 by Jayprakash Prajapati
Hostinger is the largest web hosting service in the whole world. Is one of These is known for its low cost and quick loading time of the website? What is shared hosting Bad & Good Options?
If you want low cost and quick speed of your website. So Hostinger is the best option for you.
This blogging Fast-start guide will provide
you with an easy checklist to launch your
Blog in One Week.
this guide may take longer than One Week to complete.
However, bookmark this guide and come back to it when you are ready to get started with a very profitable Motivation your self blog.
Download an ebook – One Week WordPress Blog Launch Checklist
However, there are many web hosting companies in the world. Compared to all of them, web hosting has managed to fulfill its visitors' needs at a low cost. From my experience, this is the perfect option for your need.
Hostinger was created in 2004. Hostinger's idea is to let people build websites for free. Like they have created complete freedom online from their unlimited PHP, MySQL, cPanel, and no-advertising policy.
He then served more than 29 million users in 178 different countries, albeit with a premium web hosting platform. And you will see Hostinger for the cheapest web hosting plans in the first place.
Hostinger Web Hosting Review (The Fit of the Blogging)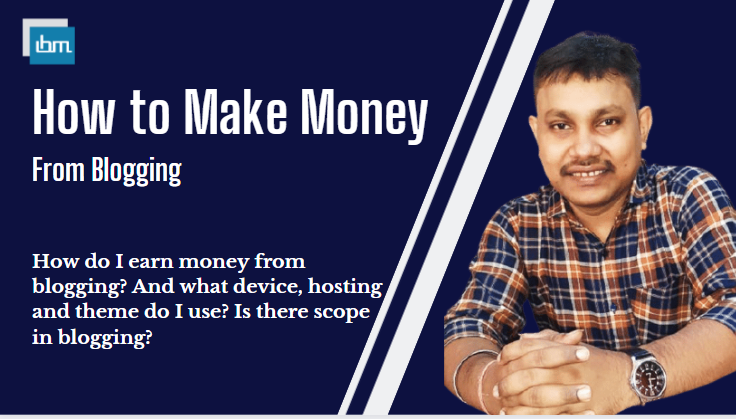 I have experienced Hostinger's – Shared Hosting. >> How to Make Money From Blogging
If you are on your budget. So take into consideration the hosting. Is this the right hosting plan for you? To consider whether or not, you should use this guide. Which can give you a good route.
Hostinger Web Hosting User Benefits
Hostinger has three shared hosting plans. Here's a brief overview of each one:
Single Shared Hosting – Starting at $0.99 per month (renews at $2.15)
Hosting for 1 website
10 GB of disk space
1 MySQL database
100 GB of bandwidth
Premium Shared Hosting – Starting at $2.59 per month (renews at $4.49)
Hosting for up to 100 websites
Unlimited bandwidth
20 GB of disk space
Unlimited MySQL databases
Free domain registration
Business Shared Hosting – Starting at $3.99 per month (renews at $8.99)
Hosting for up to 100 websites
Unlimited bandwidth
30 GB of disk space
Unlimited MySQL databases
Free domain registration
Free SSL
Free daily backups
Like you will be able to see and feel. Each pricing is hosted by the web. Whose different prices are shown? Even when you get Renavu done. So what price will be shown? You can choose the plan according to your business website or blog website.
As you will be able to see the SSL Certificate which is providing you for free. But I will not promise this, all web hosting will provide this much work.
This is a suitable option. Who Needs To Live Your Website is. I don't think you need anyone else.
Hostinger Data Center Locations:
Hostinger has data centers in a total of 7 countries. Which is below.
Brazil
Indonesia
Lithuania
The Netherlands
Singapore
United Kingdom
United States
Decent Uptime
It gives decent uptime 99.9% of the hosting's web hosting on average. But Decent Uptime has averaged 99.7% in a few months of hosting. And even web hosting decent uptime is 99.4% less on average. But even this is absolutely correct.
But you have to keep in mind from which country your website is getting more traffic. If your website is getting more traffic in India. So you can go to the panel page of web hosting and select the Singapore data center. If there is traffic coming out of India on your website. The country in which the data center of that country can be selected.
Overall, Hostinger web hosting uptime rates are quite good for most small websites.
Fast Loading Times – Website
Hostinger also gives more website speed than it is cheap.
The web hosting speed of the hosting is 40 milliseconds. Which opens the website at a glance. Which is absolutely correct.
Also, I will definitely recommend installing the w3 total cache plugin. Which is absolutely free or plugin free. Which will help in the speed loading of your website.
Which can improve the loading time of your website. By any means, we can expect an average loading time of 300-400 ms range. Still, the best web hosting is so budget
30-day money-back guarantee
If you are not happy with the services of the hosting. So within 30 days of your login. Your payment is refunded.
An over-funded balance can be refunded within 30 days of payment as a result of over-funding. In special cases, other payments may be refunded instead of the original payment if the 30-day timeframe can be applied to those payments. Which is exactly what Hostinger claims.
Live customer support
Hostinger supports 24/7/365 to live with its customers. Hostinger has a mission to help each of its customer success agents meet all your needs to help you succeed online. And it does not matter if you are just starting to build your website, or already have a big business.
Hostinger Web Hosting Save to 76% With Domain + SSL Certificate FREE
Exclusive Dealing: I provide a Hostinger coupon code for my IBusinessMotivation readers. So that he can get a discount. Hostinger coupon code gives you up to a 76% discount on their premium shared hosting. You just have to follow the instructions below so that Hostinger can redeem the coupon code properly.
In this way, you will get the maximum discount on Hostinger. To automatically apply for our exclusive Hostinger rebate, be sure to click on the link on this page to open the Hostinger website.
1 Step: When you click on our link. Then you will see the screen type below like an interface. Which you have to scroll the page a little bit.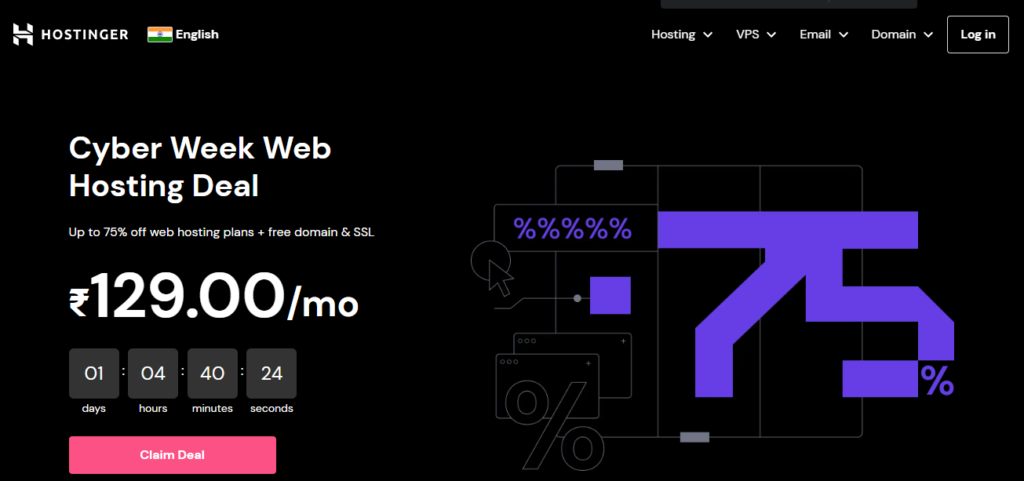 2 Step: Choose your Web Hosting Plan.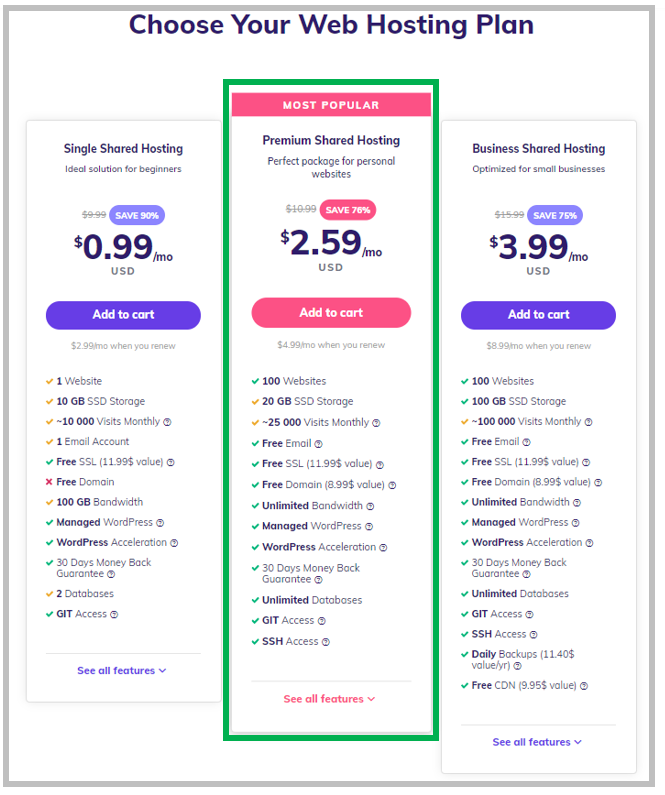 3 Step: Choose your Web Hosting Period. How many months/year?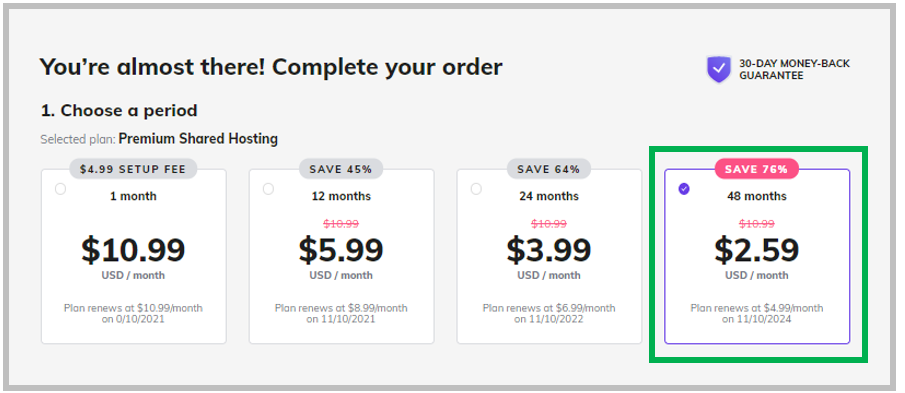 4 Step: Enter your email ID and Create your account. or Sign-up in to Google / Facebook
5 Step: Select the Payment Section. Enter your Bank credit card details. and click on "submit secure payment"
Conclusion:
We hope that this little guide from Hostinger has given you some advice.
Hostinger provides an affordable web hosting service. Which is suitable for their load time and Decent uptime.
Hostinger supports 24/7/375 to live with its customers.
30-day money-back guarantee.
Affiliate Disclosure: "Some links to products in this blog include affiliate links. It is directly stated that at an additional cost if you buy any product. So we get a small commission. When you click on the affiliate link in this blog, you will go to the website page of the owner of the direct product, buy the product from there. we get a small commission."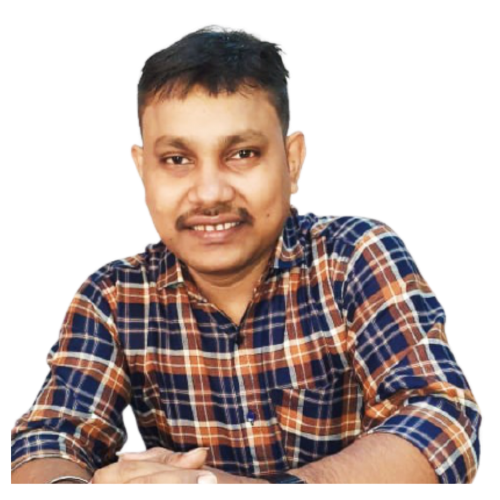 I have completed Study IT. I am a passionate blogger, sharing tips on Blogging, SEO, Business Start-up, SaaS Software Review, Google Ranking, Digital Marketing, Passive Income, Business Leadership, Business Coach. And I work in the digital field for more than 3 years. Read my short story.