Last updated on September 24th, 2023 at 06:18 pm
Entrepreneurs Subsidies In India Entrepreneurs are offered a number of incentives because they fulfill two main objectives of economic development. Firstly, they facilitate the decentralization of industries.
They assist in the dispersal of industries over the entire geographical area of the country. Secondly, they facilitate the transformation of a traditional technique into a modern technique characterized by improved skills, high production, and a higher standard of living.
What are Benefits Incentives to entrepreneurs in India
#1. Why does the government give subsidies and Incentives?
#2. What are the Advantages of Incentives & Subsidies
#3. Why Need For Incentives and Subsidies
#4. Problems Relating To Subsidies
#1. Why does the government give subsidies and Incentives?
This is the financial and promotional assistance provided by the government to the industries for boosting up industrial development in all regions particularly in backward areas. Incentives include concessions, subsidies, and bounties. 'Subsidy' denotes a single lump-sum that is given by a government to an entrepreneur to cover the cost.
It is granted to an industry that is considered essential in the national interest. The term Bounty denotes bonus or financial aid that is given by a government to industry to help it compete with other units in the home market or in a foreign market.
Bounty offers benefits to a particular industry while a subsidy is given in the interest of the nation. The object of incentives is to motivate entrepreneurs to start new ventures in the larger interest of the nation and society.
#2. What is the Advantages of Incentives & Subsidies
For this, the following six offers you the following Advantages: Which you need to look at.
They encourage the entrepreneur to start industries in backward areas.
They help to develop new enterprises which lead to economic development They make the entrepreneur face competition successfully.
They act as a motivational force that makes the potential entrepreneur enter into business activities.
They help the government to get a balanced regional development.
They help to reduce the overall problems of small scale entrepreneurs.
#3. Why Need For Incentives and Subsidies
Incentives and subsidies are required for the following four reasons given below. Which you need to see.
To Generate More Employment and Remove Unemployment: Market adjustments and external economies play a significant role in the economic development of a country. Subsidies cause the movement of entrepreneurs from developed areas to developing or backward areas. In short, incentives and subsidies serve as a catalyst to start a dynamic process of development.
To Promote Entrepreneurship: Industrial estates, availability of power, concessional finance, capital investment subsidy, transport subsidy, etc, are a few examples of subsidies that are aimed at encouraging entrepreneurs to take up new ventures
To Remove Regional Disparities in Development: Industries may be concentrated and overcrowded in some regions, in order to correct this regional balance, incentives are provided to entrepreneurs. They will start new ventures in such backward areas. Thus the backward areas become developed and regional imbalances are corrected.
To Provide Competitive Strength, Survival, and Growth: several other incentives are provided for the survival and growth of industries. For example, reservation of products, price preference, etc. will improve the competitive strength. Other concessions like concessional finance, tax relief, etc., contribute to their survival and growth.
#4. Problems Relating To Subsidies
Some problems may arise in formulating and implementing the subsidy system. They are as follows. Which you should take a look at.
Subsidies may lead to inefficiency in the long run.
Subsidies once introduced are difficult to withdraw.
The administrative procedure must be effective.
A subsidy may remain unutilized.
The quantum of subsidy should be adequate to produce the desired results.
The target groups to whom the subsidy is to benefit should be clearly determined.
If the administration is inefficient or corrupt, the subsidy will not produce the desired results.
It is very difficult to measure the impact of subsidies.
The cost of administering a subsidy should be considered.
The subsidy scheme should be communicated to prospective beneficiaries.
Incentives to entrepreneurs For Guide.
Entrepreneurs in India can benefit from various incentives and support mechanisms to encourage business growth and innovation. Here's a brief guide highlighting some of the key benefits and incentives available to entrepreneurs in India:
1. Startup India Initiative:
Launched by the Indian government, this initiative aims to promote entrepreneurship by providing various benefits, including tax exemptions and a simplified registration process.
2. Tax Benefits:
Income Tax Exemptions: Startups with eligible criteria can avail of a three-year income tax exemption.
Capital Gains Tax Exemption: Profits from the sale of residential property can be invested in a startup to avail of capital gains tax benefits.
Reduced GST Compliance: Simplified GST compliance for startups with a turnover of up to ₹5 crore.
3. Research and Development (R&D) Incentives:
Tax deductions and credits are available for businesses investing in R&D activities to foster innovation.
4. Intellectual Property Rights (IPR) Support:
Assistance in protecting and managing intellectual property through government initiatives and legal frameworks.
5. Credit Guarantee Schemes:
Schemes like the Credit Guarantee Fund Trust for Micro and Small Enterprises (CGTMSE) provide credit guarantees to facilitate easier access to loans for startups and small businesses.
6. State-Specific Incentives:
Many Indian states offer additional incentives, such as subsidies, land at concessional rates, and infrastructure support to attract businesses.
7. Export Promotion Schemes:
Programs like the Merchandise Exports from India Scheme (MEIS) offer incentives to encourage exports of goods and services.
8. Startup Grants and Funds:
Various government and private organizations provide grants, seed funding, and venture capital to startups with innovative ideas.
9. Incubators and Accelerators:
Incubation centers and accelerators offer mentoring, infrastructure, and networking opportunities to nurture startups.
10. Ease of Doing Business: – Ongoing efforts to simplify regulatory processes, reduce paperwork, and improve the overall ease of doing business in India.
11. Skill Development Programs: – Skill India and related programs aim to enhance the entrepreneurial and technical skills of the Indian workforce.
12. International Collaborations: – Bilateral agreements and collaborations with other countries can facilitate access to global markets and resources.
13. Investment Promotion Agencies: – Agencies like Invest India assist entrepreneurs in identifying investment opportunities, navigating regulatory requirements, and securing approvals.
It's important for entrepreneurs to research and understand the specific incentives and benefits applicable to their business type, location, and industry. Government policies and schemes may evolve, so staying updated with the latest developments is crucial. Additionally, seeking professional advice and guidance can help entrepreneurs make the most of these incentives and grow their businesses successfully in India.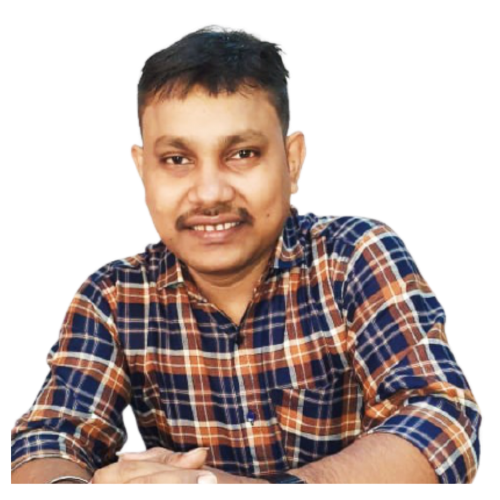 I have completed Study IT. I am a passionate blogger, sharing tips on Blogging, SEO, Business Start-up, SaaS Software Review, Google Ranking, Digital Marketing, Passive Income, Consultant, And Online Business Startup. And I work in the digital field for more than 5 years. Read my short story.