Last updated on October 2nd, 2023 at 09:38 pm
If we have to build a website. So first of all, we have to choose a good domain provider. And that makes you feel most wanted. And at the same time provide us 24/7 support.
Domain Registrar, You Should Consider Using, In the list below, I have also purchased Domine from the Domine providers. And I have been experiencing it for a few years. So we will discuss one of the domain providers here so that you can consider any domain company to start your website.
If you want to jump straight to the north? bluehost.in is the best domain registrar. It is the cheapest and most easily available. Who also give you 24/7 customer support. If you want to buy Domains and Hosting. Which gives you a fantastic 67% hosting and domains for free. This means that you can get Bluehost web hosting for three years for only $ 2.66 per month instead of $ 3.99 per month for your first year.
What are the Best Domain Name Services?
Here are my picks for the best Domain Name Services to use this year.
1. Domain.com – Limited Upsells, Year purchases Get 25% off with my Special Link.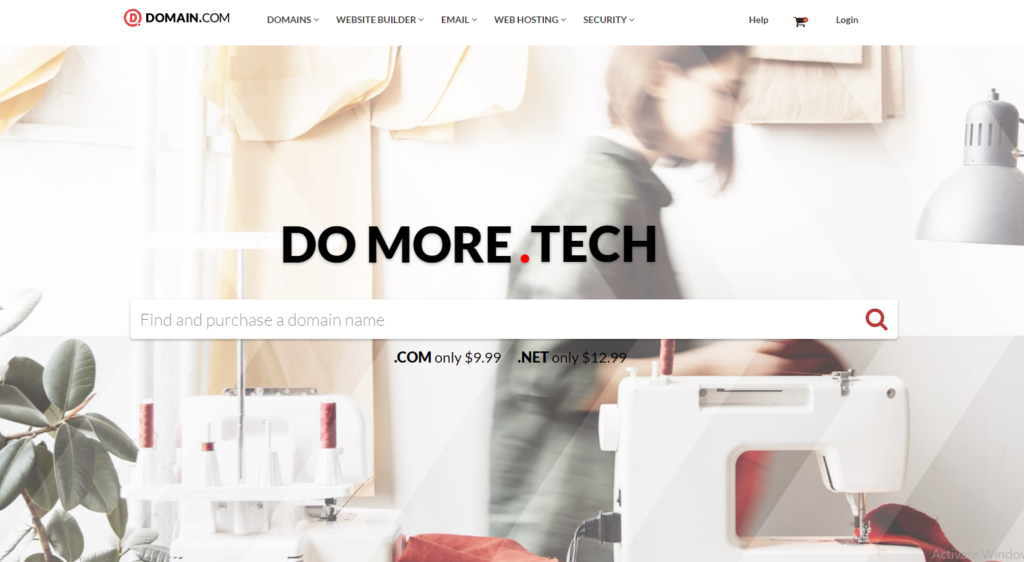 OVERVIEW:
Are you also an experienced buyer, Domain.com is a top contender for the domain registrar. In the first place, I want to tell you something about this domain registrar. It was established in 1998. It is unique in providing web hosting solutions and technology to successful individuals, entrepreneurs, and small and medium-sized businesses worldwide. He has become one of the largest web hosting and domain name providers, powering over 1.2 million websites worldwide.
BEST FOR:
You can easily get a .com domain from Domain.com for only $ 9.99 per year. And provides you the option of up to 5 years of your domain validity. You can set it easily.
One drawback: Domain.com charges $ 8.99 / year for privacy and security. So that your domain remains intact. And it protects your privacy. Because it is publicly available with the names and addresses of each domain owner.
If you check out their product on Domain.com. Along with this, Smart WebsiteBuilder, Powerful Web Hosting, SSL Certificate, and Sitelock. Issue through the production process,
You can buy them in a few minutes. It is ideal for those people. Who plans to buy multiple domains? And with 365/24/7 customer support, Domain.com is also a great option for domain transfer.
PRICING PLAN:
Note: The IBusinessMotivation exclusive Domain.com coupon code gives you a discount of up to 25% on their [.Com]. (Special Link Get Now)
2. Bluehost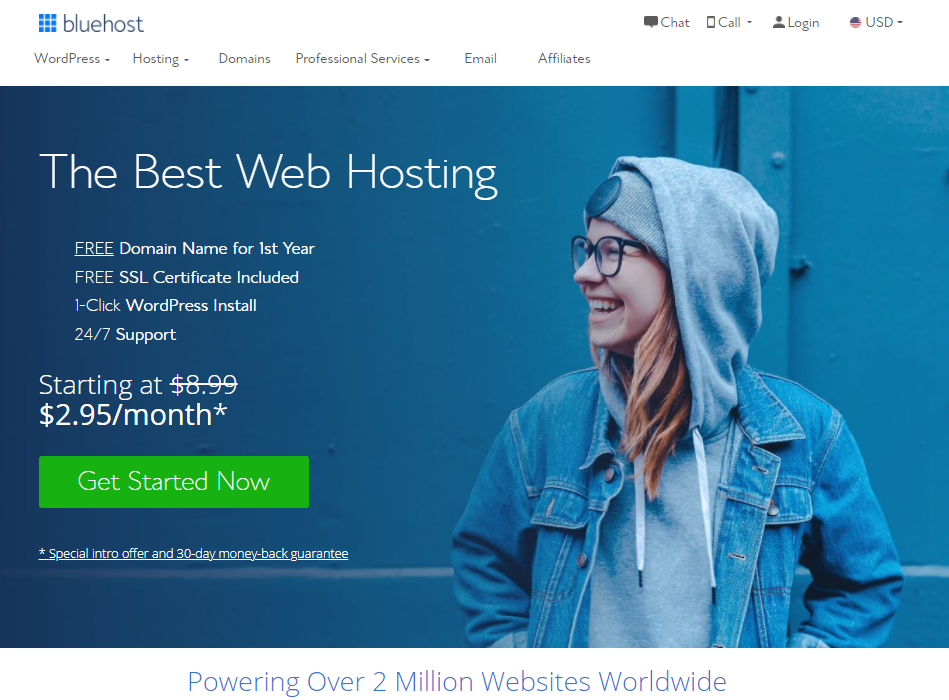 OVERVIEW:
If you purchase domain registration and web hosting bundle together you will get a free domain name.
However, with Bluehost, you may be tempted to bundle the domain registry for free with Webhost. If you are planning hosting and domain simultaneously and at the same time. So you should keep them separate.
BEST FOR:
If you are starting a small business. Or want to work in a personal way. Or start a blog. It is possible. So you can buy domains for free with web hosting at the same price at the same time. And it is best to use specialist providers for each.
If you don't think too much, you will need more domain names. You can go to Bluehost to create your website blog and save money by registering. View All Process
3. Hostinger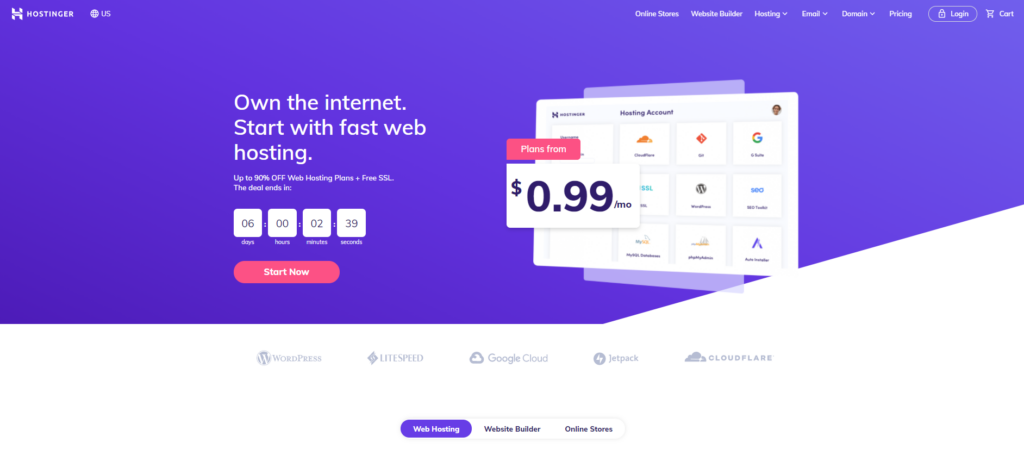 OVERVIEW:
This hosting panel is extremely user-friendly and can be used by people with little experience in website development. It features a wide variety of tools to meet the needs of advanced users and website developers. Get a free domain name from Hostinger! Those who receive an annual premium or business web hosting plan register a premium .com, .net, or another classic TLD for the first year. With Hostinger you will find all the tools you need to be right on your way to success!
BEST FOR:
A free domain name is just the beginning. With Hostinger you will truly experience unlimited web hosting. Hostinger will give you a free domain so that you can make a great first impression. You will also be able to do personal domain-based email.
PRICING PLAN:
If you want to jump straight north? hostinger.in is the best domain registrar. It is the cheapest and most easily available. Who also give you 24/7 customer support. If you want to buy Domains and Hosting. Which gives you great hosting and domain for free. This means that your single shared hosting – starts at $ 0.99 per month (renewed at $ 2.15). View All Process
4. HostGator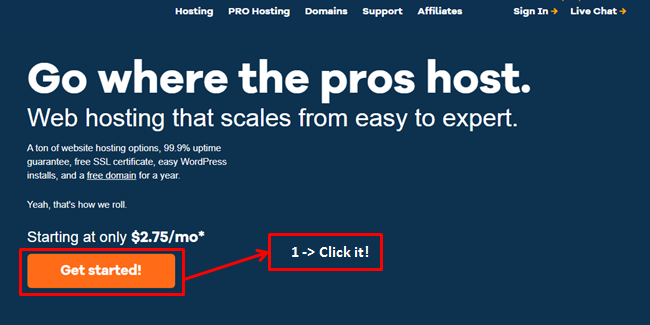 OVERVIEW:
This Hostgator is one of the other companies. It fits your business. It can get everything from domain names to inexpensive hosting plans. And it offers website owners a one-stop-shop for domain names and shared website hosting. It provides a good selection of domain privacy, extensions, and easy-to-use DNS management tools.
BEST FOR:
Choose from a wide range of domain extensions (for example, .com, .in, .net, etc.) that match your business name, goal, and idea. Having this website identifies your business. You can start with a simple, one-page website and scale it as your business grows. And you create a branded email address is an effective way to help your business look professional and legitimate to prospective customers.
PRICING PLAN:
In addition to this domain name and hosting, they have also introduced a new drag-and-drop website builder named Gator. They are providing free domain names and hosting with all their website builder plans. View All Process
5. Godaddy

OVERVIEW:
This GoDaddy is the world's largest and most trusted domain registrar, empowering people like you with creative ideas to succeed online. And with their domain search tool and domain name generator tool, buying a domain name is made very easy.
BEST FOR:
It manages over 77 million domain names for over 18 million customers. But why should you go with GoDaddy? Because you know that even the best technology is only as good as the people behind it. That is why, we provide specialists, 24/7 phone support, and more. If you consider GoDaddy. So you can offer some discounts in the first year.
6. Namecheap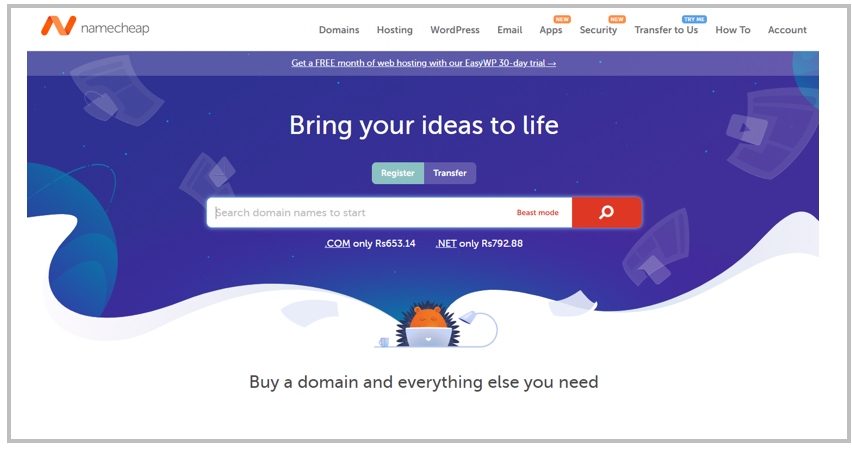 OVERVIEW:
It is another top domain registrar in the Namecheap market. They have a powerful domain search tool that helps you find the right domain name and gives suggestions when your preferred domain name is not available.
BEST FOR:
They also provide domain add-on services such as Domain Privacy and Premium DNS. Their domain management area is clean, but it is not as user-friendly as GoDaddy's new interface. One good thing about NameCheap is that they provide free domain privacy with all their domain names.
If you used NameCheap before but ended up transferring your main domain to other providers because they just have too many issues logging into their management panel. View All Process
Executive Summary.
I hope. This guide may have helped you.
However, many domain provider companies will be available in the markets. Please consider these 5 domain register companies.
If we buy any service. Two things matter a lot. 1. Support 2. Service.
If we compare prices with any companies. I think something may be lost.
I myself have experienced the five registered domain companies mentioned by me.
If you have any questions you can feel free to leave a comment.
If you want to contact us you can connect on direct social media now.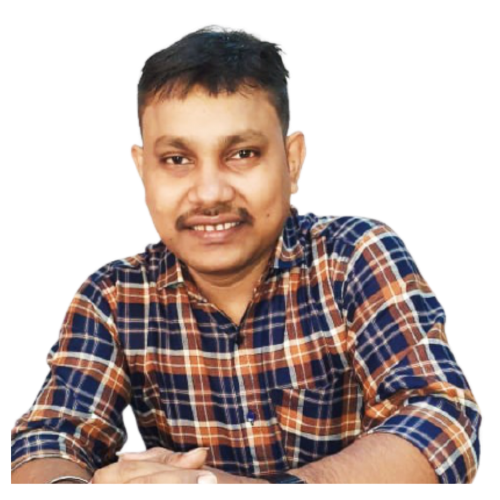 I have completed Study IT. I am a passionate blogger, sharing tips on Blogging, SEO, Business Start-up, SaaS Software Review, Google Ranking, Digital Marketing, Passive Income, Consultant, And Online Business Startup. And I work in the digital field for more than 5 years. Read my short story.