Last Updated on January 26, 2022 by Jayprakash Prajapati
Hello, Entrepreneurship Development Programme (EDP). This refers, in a very general sense, to the enhancement of an existing capability or asset through the process of developmental learning and application.
it is a process of developing one's skills in a systematic way. Therefore, the same goes for the process of entrepreneurship development. But before we move forward in the process of entrepreneurship development, first we should throw some light on what the term entrepreneurship development is based on.
What is the Entrepreneurship Development Programme (EDP)
Originally called. Of, it is basically the process of improving the knowledge set of entrepreneurs along with the skill set of entrepreneurship development. This can be done through various methods such as class sessions or training programs specifically designed to enhance entrepreneurial skills.
EDP ​​Required
A famous behavioral scientist at Harvard University named David McClelland made an interesting investigation into why some societies have demonstrated greed creative power? are entrepreneurs born or created? He found that the 'need for achievement' was the answer to the question. 'Motive people to work hard leads to achievement'. According to the scholars, Moneymaking is incidental whereas the measurement of achievement is valid.
A Pilot Study (Kakinada)
He did a 5-year experimental study in one of the prosperous districts of Andhra Pradesh in India in collaboration with the Small Industries Extension and Training Institute (SIET).
His experiment is popularly called the 'Kakinada experiment. Under this experiment, young employees/individuals are selected., are put through a three-month training program, and are motivated to see new goals.
One of the indicative canteen findings of the experiment was that traditional beliefs did not appear to be disrupted. Entrepreneurs and that appropriate training can provide the necessary motivation to entrepreneurs.
Achievement motivation had a positive impact on the performance of entrepreneurs. The Kakinada experiment can be considered as an 'antecedent current EDP' input on behavioral aspects. At present, 686 all-India and state-level FI and public sector banks have so far conducted EDP, training hundreds of thousands of candidates. For example, the two aspects are given below.
Objectives of EDPs
Develop and strengthen their entrepreneurial quality (i.e.,) motivation or need for achievement.
 Analyze environmental setup relating to small industry and small business.
 Select product
 Formulate a project for the product.
 Understand the process and procedure involved in setting up a small enterprise.
 Know the sources of help and support available for starting a small scale industry.
 Acquire the necessary managerial skills required to run a small enterprise.
 To know the pros and cons of becoming an entrepreneur.
 Appreciate the needed entrepreneurial disciplines.
Let the entrepreneur himself/herself set or reset objectives for his/her business and strive for the realization.
Prepare him/her to accept the uncertainty involved in running a business.
Enable him/her to take the decision.
Enable to communicate clearly and e ectively.
Develop a broad vision of the business.
Make him subscribe to industrial democracy
Develop a passion for integrity and honesty
Make him learn compliance with the law. We hope you liked this article. And this article will also strengthen your education. If you liked our article, then you must give us your suggestions by commenting in the comment box below.
If you want to succeed in your business, then subscribe to this website. And share this article with your friends and relatives. And follow our social media. Thank you. Your success is our mission.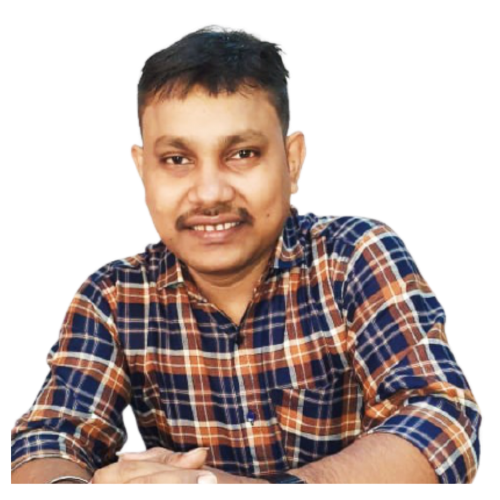 I have completed Study IT. I am a passionate blogger, sharing tips on Blogging, SEO, Business Start-up, SaaS Software Review, Google Ranking, Digital Marketing, Passive Income, Business Leadership, Business Coach. And I work in the digital field for more than 3 years. Read my short story.