Last Updated on December 15, 2022 by Jayprakash Prajapati
How to Succeed Technical Skills Training Program? When we are going to do the technical training program. They are either We make some mistake? once the selection of potential entrepreneurs is over, they will have to be equipped with managerial and technical skills to start the venture. In an entrepreneurial development program, there are candidates with a wide variety of backgrounds and qualities.
Therefore, a package of training input is provided during the program which is typically six weeks in duration. For this, we have to concentrate on the following seven steps. So let us try to understand the seven steps and their Tips.
How To Best Create an Effective Technical Training Program
1. Support Systems and Procedures
2. Technical knowledge and skills
3. Market survey
4. Project Preparation
5. During training
6. Managerial skills
7. Achievement Motivation Training (AMT)
1. Support Systems and Procedures.
Participants are exposed to agencies like local banks and other financial institutions, industrial service corporations, and other institutions related to the supply of raw materials, equipment, etc. The sessions of the support systems also involve contacting and applying procedures.
And to seek help from them and avail of the services provided to them. And the involvement of these agencies in sponsoring and financing EDPs can establish a relationship between the training institute and support system agencies.
2. Technical knowledge and skills.
When the entrepreneur selects a particular enterprise, he must have an in-depth knowledge of the technical aspects of the business. The entrepreneur must interact well with the process of construction and business for which practical training based on sound theory is required.
It is also necessary to know the economic aspects of technology including cost and benefits. And some such industrial units and field trips for in-plant training can be of great help.
3. Market Survey.
These participants should be given the opportunity to actually conduct market surveys for their chosen projects. And this will help the candidate to highlight the available marketing methods and follow sessions on how to work in the markets.
4. Project Preparation.
This requires a lot of time for the actual preparation of projects. And their active participation in this task will give them the necessary understanding and also ensure their personal commitment.
5. During Training.
During training various guidance, sessions are helpful to enable trainees to identify appropriate professional opportunities. And it is provided information and consultation on various viable business opportunities through a team of experts and through a spot survey.
The necessary experience is provided in market surveys, project preparation, sources of finance, etc., and emphasizing any dimension in the development of entrepreneurship should be avoided as it can lead to distortion in both the process and content of the program.
6. Managerial skills.
This is once a participant is able to start the venture, and needs managerial skills. But a list of agencies with details of the formalities to be completed, as samples to be filled, will be of great convenience to the entrepreneurs. And it should cover all aspects of financial management.
Managerial skills are especially necessary for a small-scale entrepreneur. Who cannot afford to employ experts in various fields of management? The aim should be to enable the participant to see an enterprise in its entirety and develop an overall managerial understanding.
7. Achievement Motivation Training (AMT).
To develop human resources, we must develop the objective of achievement. The purpose of AMT is to develop the need for other such behavioral or psychological symptoms to achieve and take risks. And it creates self-awareness and self-confidence among motivation development program participants.
And enable them to think positively and realistically. Without achievement motivation training, EDP becomes a simple executive development program. Motivation training initiates people to a business activity or helps them expand their business ventures. They learn to strive for excellence, take calculated risks, use feedback to improve, have a sense of efficacy, and more.
Executive Summary.
I hope this article helped you in Creating an Effective Technical Training Program.
Identify a clear business goal that supports the training.
You determine the tasks that your employees need to do so that those companies can reach that goal.
A package of training inputs is provided during the program which is specific for a period of six weeks. For this, we have to pay attention to the following seven steps. So let's try to understand the seven steps and their suggestions.
If you have any kind of questions, then you must comment on us in the comment box below. so that we can be happy.
Join Instagram on our social media platform, I always live on that.
Further reading on ibusinessmotivation.com: For a more in-depth comparison, check out my articles on the Best 101 Online Business, Best Web Hosting, Ecommerce Website Builder, Best Ecommerce Platforms, and Best Domain Registrar to Use This Year.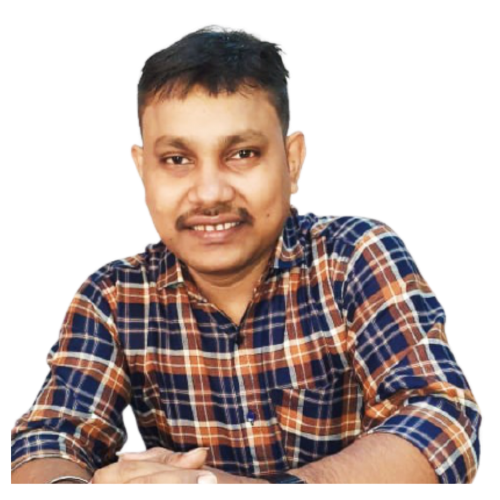 I have completed Study IT. I am a passionate blogger, sharing tips on Blogging, SEO, Business Start-up, SaaS Software Review, Google Ranking, Digital Marketing, Passive Income, Business Leadership, Business Coach. And I work in the digital field for more than 3 years. Read my short story.