Want to jump straight to the answer? The Best Graphic Design Software for most people is Adobe Photoshop, Adobe InDesign. And  CorelDraw Graphics Suite.
In today's digitally driven world, where visual content speaks volumes, the way graphic design software plays a vital role in enabling individuals and businesses to create stunning visuals that captivate and communicate effectively.
It doesn't matter whether you are a professional graphic designer or someone just discovering your creative instincts, understanding the world of graphic design software can open up a world of possibilities.
In this article, we'll delve into the exciting world of graphic design software, exploring its types, key features, popular options, and how it empowers creativity.
Graphic design is not created for any one business. These multiple graphic design tools are needed in any business. You may be planning for an online blog, e-commerce business, and graphic design education. Choosing the best graphic design software to edit product photos like these can take your brand identity to the next level.
I want to show you the top range of Graphic Design Software in 2023, available on the market today, reviewed in deep depth, and help you decide which is best for your business.
What Is The Best Graphic Design Software?
Here are my picks for the Best Graphic Design Software to use this year.
1. Adobe Photoshop.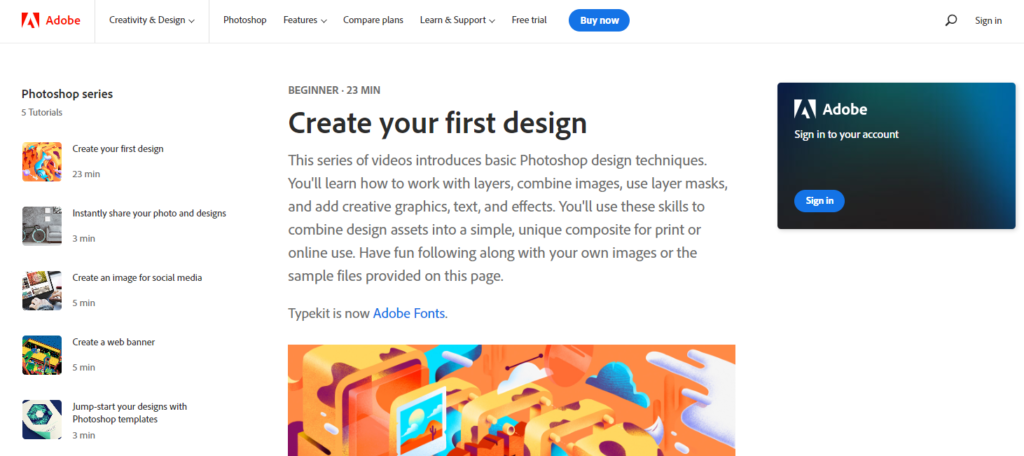 Adobe Photoshop provides complete access for graphic designers. It does not let you feel lacking from any other graphic software. It is a very powerful tool for graphic designers. Which provides excellent productivity for graphic designers.
Key Features:
Password-protected shareable links – With the latest updates to the Share for Review workflow in Photoshop, you can control access to your public review links by setting a password, ensuring maximum collaboration and feedback sharing. This ensures that non-invited users can access your file only if they enter the correct password.
Design Tools – It is compatible with both mobile applications and the web, and it also provides a lot of design options.
Creative Cloud support – Create faster with new AI features in Illustrator, Premiere Pro, and Lightroom. Collaborate with Share for Review in Photoshop and Illustrator. And create extraordinary content faster with Adobe Express.
User Interface – You can quickly and simply design designs on the artboard in XD. Then wire the artboards together to create an interactive prototype that you can share and iterate with stakeholders. You can also use plugins to automate repetitive operations or parts of designer workflows that are tedious, complex, or repetitive. And Adobe XD allows it to integrate well with Illustrator, Photoshop, and After Effects.
User Experience:
We extend our ability to work offline through the medium of our browse. We can do our favorite design with the help of Adobe Photoshop in a few clicks with the help of this tool.
This software is very easy to use. And the ease of use of this tool for beginners makes this software one of the best options out there.
Pricing:
It offers Adobe Photoshop at a subscription price of $20.99 per month per license.
2. CorelDraw Graphics Suite.
CorelDRAW Graphics Suite covers many of the pro-level features. This budget-friendly subscription provides incredible ongoing value with guaranteed instant access to the latest technologies to support exclusive new features and content. This tool is very simple to use.
Key Features:
Vector Illustration – Corel Draw allows you to use Draw's powerful vector illustration tools to transform basic lines and shapes into complex works of art. Create curves in your routing designs with a number of versatile shaping and drawing tools. Can You can add creative effects to your vector artwork with effect tools like contour, blend, fill, mesh, and more.
Page Layout – This tool has been designed in the same way by realizing the need of your design. And it's easy to find all the tools you need to create custom layouts for brochures, multi-page documents, and more.
Typography – Organize type beautifully with a full set of typography tools. And it can add effects to text like contour and contour block shadow, and fine-tune fonts responsively with variable font support.
Font Management – You can change your fonts as per your requirement whenever you want, as this tool makes it easy to organize and manage your font library with an intuitive Corel Font Manager.
User Experience:
CorelDraw borrows concepts from other vector software. And this, adds to an intuitive interface. And with this, it is very easy to use.
This software runs with many features. And it makes it very easy and simple for the user
Pricing:
The CorelDraw plan can be started with 15 days free for beginners. And its full version is available for $499 with a 30-day money-back guarantee. You can also pay for an annual subscription for $249 or just $20.75/per month.
3. Adobe InDesign.
Adobe InDesign is the industry-leading layout and page design software tool for print and digital media. And it gives you complete permission to create this beautiful graphic design with typography from the world's top foundries and imagery from Adobe Stock. Plus, PDFs can be used to quickly share content and feedback.
Sensei Technology: Adobe's AI-powered Sensei technology automatically resizes images and ensures proper alignment.
Key Features:
Make an impression in print – From flyers, stationery, and posters to brochures, annual reports, magazines, and books, you can design all kinds of articles well. And even with professional layout and typesetting tools, you can create multi-column pages that feature stylish typography and rich graphics, tables, and illustrations.
Ease of use – If you are less versed in designing, or you may be a beginner, this reference is the best in teaching InDesign to learn graphics quickly to get the best results.
Pricing: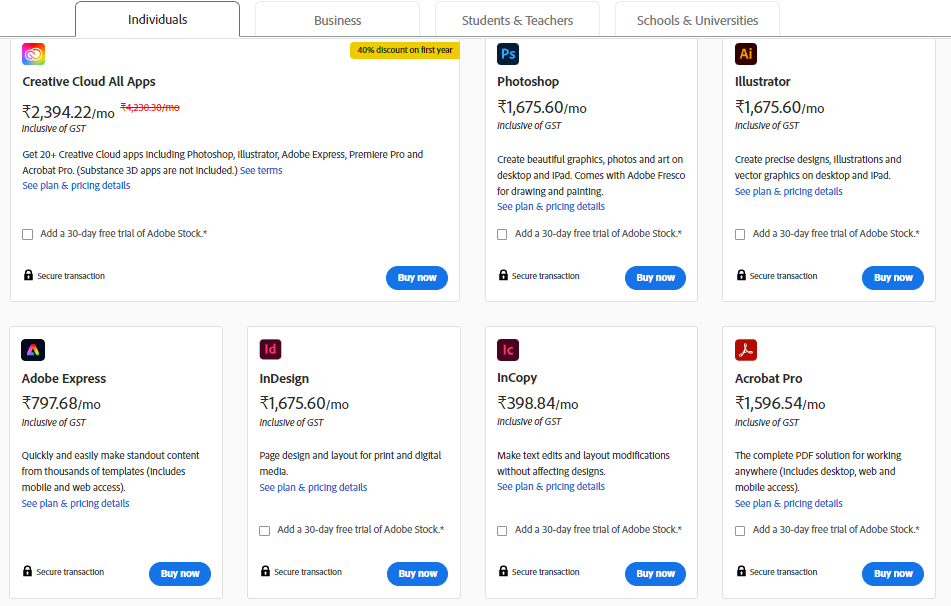 Adobe offers InDesign plans on a monthly subscription starting at $20.99. And the entire Creative Cloud costs $52.99 per month.
4. Sketch.
Sketch software is a completely vector-based graphic design tool. This tool is very easy to use, and the options for all its tools are very informative. With the help of this, you can design many wonderful things with the sketch.
Key Features:
Apart from this, with the help of this tool, you can start your workflow according to yourself. It doesn't matter if you are flying in "graphic design" jobs. No matter where you are, whether you're new to Sketch or just looking to see what's new, we'll have you set up and ready to do your best work in minutes.
Pros:
I would like to highlight all the points below with more than one feature.
Easy, intuitive prototyping.
Shared Libraries, Styles, and Components.
powerful vector editing.
color profile control.
Variable and OpenType font support.
New Reusable Design Templates.
single design or real-time collaboration.
Store and sync your work.
Share new feedback in the app.
Offline and local file support.
deliver design systems.
NEWOpen .fig files.
powerful file organization.
Customizable Toolbar.
customized for apple silicone.
work in windows or tabs.
super-fast performance.
easy workspace admin.
NEWShare feedback in context.
Distribute new libraries, components, and templates.
drag and drop between apps.
customizable shortcuts.
document and project permissions.
Test the prototype in any browser.
developer handoff tool.
zero learning curve.
Watch, Comment & Handoff for Free.
Pricing: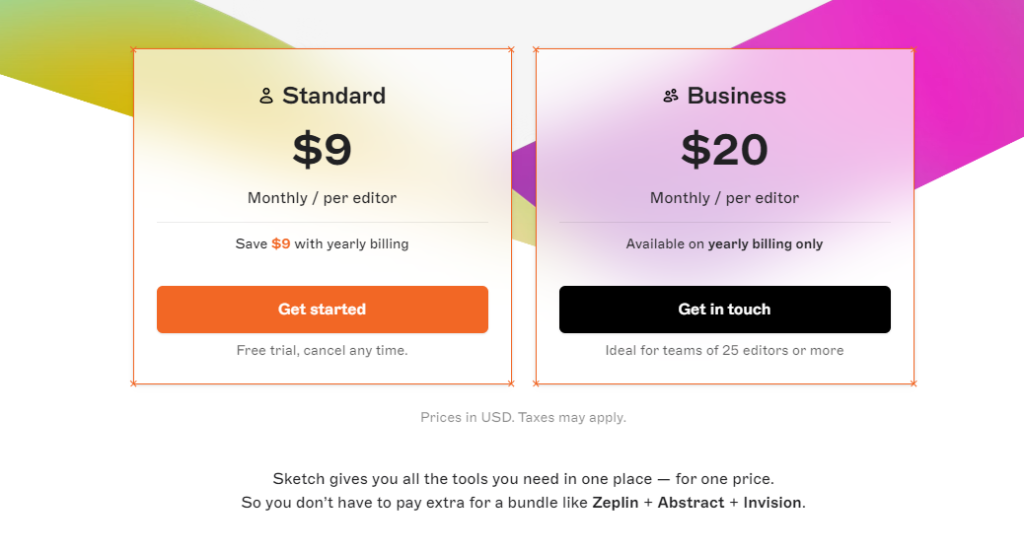 The sketch plan starts with a free signup. In addition, the starting annual subscription costs $9 per month for the paid plan.
5. Adobe Illustrator.
Adobe Illustrator is the industry-leading graphic design tool that allows you to design anything you can imagine – from logos and icons to graphics and illustrations – and do it with professional-level precision Can be customized.
Plus time-saving features like a repeat for patterns or global editing. You can use the graphics you create with Illustrator in any size digital or print format and get back exactly what you designed, with the feeling that the tool gives you.
Key Features:
With Illustrator, you can use lines, shapes, curves, and edges to create beautiful designs with features like the Shape Builder, even if you've never drawn anything before. Or, when you want to get started on a project quickly.
So try your hand at your own customizable templates from Illustrator's library. And the best part is that you can keep modifying and changing as and when you want with colors, sizes, fonts, and much more.
If you're interested in additional Adobe creative apps, you can also get Illustrator as part of the All Apps plan.
Pros:
I would like to highlight all the points below with more than one feature.
Variable and OpenType font support.
Share new feedback in the app.
Document and project permissions.
Test the prototype in any browser.
Developer handoff tool.
Zero learning curve.
New reusable design templates.
Single design or real-time collaboration.
Offline and local file support.
Deliver design systems.
Super-fast performance.
Easy workspace admin.
Newshare feedback in context.
Distribute new libraries, components, and templates.
Drag and drop between apps.
Newopen .fig files.
Powerful file organization.
Customizable toolbar.
Easy, intuitive prototyping.
Shared libraries, styles, and components.
Powerful vector editing.
Work in windows or tabs.
Customizable shortcuts.
Store and sync your work.
Color profile control.
Customized for apple silicone.
Pricing:
The Illustrator plan starts with a free signup. Furthermore, the initial annual subscription for the paid plan costs ₹1,675.60/per month. And GST is included with it.
6. Inkscape.
Inkscape This software is very flexible and very friendly to use. However, I am always using the help of more people around the world. If you can write code, you may be able to get into development; If you can't, there are still plenty of things you can do with their customer support to help you out with whatever challenges you may have.
Key Features:
Inkscape is a drawing and design tool that's as easy to use as it is powerful, thanks to which you can create professional projects on your desktop computer with nothing more than your keyboard and mouse. The program also has a huge community of users. Who is continuously contributing tips and tricks on official forums and channels?
Pros:
This Inkscape comes with a tutorial series. Which you can access directly on the app. Also, you can find tutorials by tapping on the tutorial section again.
Inkscape and CorelDraw are two different programs. The main difference between the two systems is that Inkscape is completely free, despite offering a similar range of features and practically identical results.
This computer device of yours should have at least a GHz processor, 512MB RAM, and 500MB of free storage space. Of course, it's a good idea to have at least 2 GB of RAM for the best experience.
Pricing:
This Inkscape software is free! It is free to use and distribute, and open for viewing in the source code. The released download page lists the builds as well as some development and source code links.
7. Photoscape.
This photoscape is primarily a photo editor. It really is one of the best free photo editors. But that label really doesn't do it justice – there's a lot more to it than basic retouching. And to top it all off, it also has a batch editing function, an image viewer, a built-in screen capture tool, and tons of filters and effects to instantly bring any image to life.
Key Features:
With the help of this software, you can manage and view photos in your local folder, and create a slide show with it.
On it you can easily editor, color adjustment and resize, brightness white balance, frame, balloon, backlight correction, mosaic mode, add text, filter, draw, crop, remove red eye, blossom, paintbrush, can clone stamp, brush effect.
Print: Print portrait shots, carte de visites (CDV), passport photos.
Splitter: Cut a photo into multiple pieces.
Combine: Join multiple photos vertically or horizontally to create one final photo.
Pros:
The software offers the best of the main editing toolkit PhotoScape, albeit with a lot of additional features. With this, the editor is surprisingly powerful.
It is very fit for the novice to run the software which has been designed keeping all those points in mind. All these options are well-labeled and self-explanatory. And it's kind of obvious.
It enables even you newbies to the world of image editing to tinker with PhotoScape to create something impressive out of your photos.
Pricing:
PhotoScape plans start free, you can use the tool 100% for free.
Executive Summary.
What is graphic design software?
Graphic design software is a set of digital tools that enable users to create, manipulate, and enhance visual content. From designing eye-catching logos and posters to creating intricate web graphics, this software empowers individuals to turn their creative visions into reality. Whether you're a professional graphic designer or a small business owner looking to create compelling visuals, having the right graphic design software at your fingertips is essential.
Types of Graphic Design Software.
3d design software.
3D design software, such as Blender, allows designers to create three-dimensional models that can be used in animation, gaming, architecture, and more.
Layout design software.
Layout design software such as Adobe InDesign is used to create layouts for print and digital media. This is essential for designing magazines, brochures, and other multi-page documents.
Image editing software.
Image editing software, such as GIMP, provides tools for enhancing, resizing, and manipulating images. It's a versatile option for photographers and designers.
Vector graphics software.
Vector graphics software, such as Adobe Illustrator, enables users to create images using mathematical equations instead of pixels. This ensures that images can be enlarged infinitely without losing quality, making it ideal for creating logos and illustrations.
Raster graphics software.
Raster graphics software, such as Adobe Photoshop, focuses on editing pixel-based images. It's perfect for retouching photos, creating digital artwork, and enhancing images for a variety of purposes.
Graphic Design Key Features to Look For
When choosing graphic design software, several key features should be considered:
Broad Range of Tools: Diverse tools for drawing, typography, and image manipulation.
Collaboration Capabilities: The ability to work collaboratively with team members.
Intuitive User Interface: An easy-to-navigate interface enhances productivity.
Customizable Templates: Pre-designed templates can jumpstart your projects and save time.
Choosing the Right Software for You
Selecting the right graphic design software depends on your needs, and project requirements, skill level, Consider whether you require advanced features, ease of use, or specific tools before making your decision.
Future Trends in Graphic Design Software
As technology evolves, graphic design software is likely to incorporate AI-powered features, real-time collaboration, and advanced automation, revolutionizing the design process.
It's true, however, in a world driven by visual communication in time, graphic design software empowers individuals and businesses to create captivating visuals that leave a lasting impression.
From the precision of vector graphics to the versatility of raster editing, these tools unlock limitless creative possibilities. Whether you are an aspiring designer or a seasoned professional, adopting graphic design software is the first step towards unleashing your creative potential.
Questions to ask.
Can I use graphic design software for digital marketing?
Of course, graphic design software is required
Is graphic design software only for professionals?
Graphic design software is accessible to both professionals and beginners, providing tools and features for different skill levels.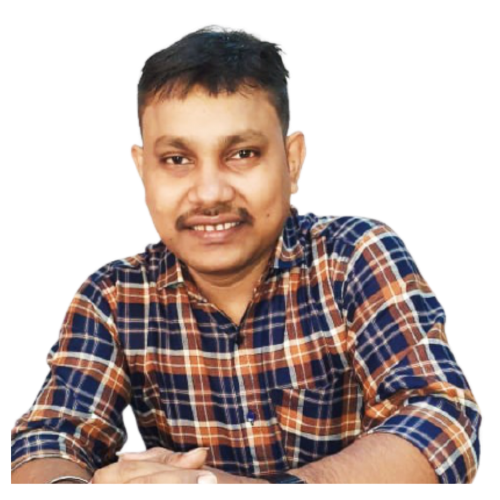 I have completed Study IT. I am a passionate blogger, sharing tips on Blogging, SEO, Business Start-up, SaaS Software Review, Google Ranking, Digital Marketing, Passive Income, Consultant, And Online Business Startup. And I work in the digital field for more than 5 years. Read my short story.