Last Updated on December 22, 2021 by Jayprakash Prajapati
Today, we will discuss how to promote your business. Everyone wants your business to be recognized in the market. Because there are some such start-ups. Those in the initial stage lack cash to spend on their marketing, and they are unable to promote their business in the market.
But this does not mean that they will not be able to promote their business. For them too, there are many ways to make your own brand recognized in marketing.
Before the internet, all small businesses had some way of identifying their brand to the market, they used to print small templates and make their mark in the markets. And somewhere, local programs, schools, or colleges used to go to the big market and identify their business. But in today's life, everything is available on the internet web.
All you need to know and see is that you want to promote the business. We will tell you 8 ways about how to promote your business.
#1. Start a blog for free.
You can start your own blog for free. Go to blogger.com, which is a Google product. It is like a website. With which you can share your product information with people in the internet world in full detail. And a blog not only helps your business to remove your name through followers, but you can connect directly with your customers.
And blogging is such a platform that not once, you can update the information about your product. You can confirm your business by following the link given below.
Create a blog, You can create and manage your own blog with Blogger.
Note: Make sure you comply with the Blogger Content Policy and Terms of Service. Promote your business. Come, we are following another path. How to earn from blogging
2. SEO of your business website
You can increase your business image in the Google search engine at a very fast pace. You must know that Google search will know even a small child. But in Google's world, search engine optimization cannot be underestimated.
To do SEO, take information from the market through a book or via the internet and ensure your business website is in Google search engine. Promote your business. Come, we are moving on the third path. Learn SEO Search Engine Optimization.
3. Use 3 big local listing services to help your business.
You register your business by going to business.google.com and then you provide the contents of your business (phone number, e-mail ID), and the name of the place.
This will lead to If any of your customers will go to Google and search under the content and location, then it can be easily found about your business. You can go to search.yahoo.com and bing.com in the same way and give your business content (phone number, e-mail ID), and place name.
Register And it has a large own database of 3 big locals. Which gives your attention. Promote your business. Come, we are going on the fourth way.
4. Make yourself chic on social media.
In today's era, social media is moving ahead at a rapid pace, which is not only a means to gain exposure, but you also register your own Facebook page. And also register your business name, address, and product. With this, your business definitely helps to grow. Apart from this, you can create a direct channel with your customers on Twitter.
Register your business on LinkedIn, which can be another way to help your startup, both at an individual and company level. All of you must follow social media and make your business public. Promote your business. Come, we are moving on the fifth path.
5. Chic yourself on social media.
You can start your own YouTube channel for free. Go to youtube.com, which is a Google product. youtube provides a free way to distribute a creative promotional video, you have to make a video in it, you have to provide good videos under your business and product. What your audience wants to see. And it is relevant to your business.
This is not the only ad that will work. This one can sit your customers place their heart on your product by watching the video, and write about your business in the option of YouTube about you, and also allows providing social media links and website links.
You can confirm your business by following the link given below.
Create a channel with a business or other names Follow these instructions to create a channel that can have multiple managers or owners. You can use a Brand Account to create a channel that has a different name but that's still managed from your Google Account. Learn more about Brand Accounts.
Sign in to YouTube on a computer or using the mobile site.
Go to your channel list.
Choose to create a new channel or use an existing Brand Account:
Create a new channel by clicking Create a new channel.
Create a YouTube channel for a Brand Account that you already manage by choosing the Brand Account from the list. If this Brand Account already has a channel, you can't create a new one—you'll just be switched over to that channel if you select the Brand Account from the list.
Fill out the details to name your new channel and verify your account. Then, click Done. This creates a new Brand Account.
To add a channel manager, follow the instructions to change channel owners and managers.
Learn more about using a channel with a business or other name on YouTube. Promote your business. Come, we are following the sixth path.
6. You must join and contribute to a relevant online community.
There are relevant online communities around you. If more than one step remains to promote your business. On this platform, people often create a universalism in going, but if you want to take the business to a high, then you definitely join these communities.
But just signing up for a forum and posting every time is not beneficial for you either. You must make a syllable in the middle of all these and discuss your business, if you follow this mention properly then you can definitely promote your business. Come, we are following the seventh path.
7. Press Release for free.
Anytime your business does something new, do not hesitate to visit that merchant on the press release. You must visit prlog.org. Or is a powerful tool from the media to help you in promoting and, and this is a great opportunity for new startups. It starts 24 X 7 days. For this, you must visit the site once. Please read the following given below.
PRLog was founded to help small, medium, and large businesses and organizations in their online activities. Currently, the website provides the following services –
Press release distribution
Pressroom hosting
Business directory
Job listings
Expert directory
Most of PRLog's services and facilities are free. Advertise on PRLog. PRLog supports the following sizes and formats. Promote your business. Let us go more on the eighth path.
8. Social and public relations
You can discuss business in your society too, you must be thinking that it will not be right to discuss in society. The answer to your mind is that if you talk about business in your society, then a feeling is stretched.
It also has a saying. (There is no friendship or contact in the business) Another strategy is to promote your business through the use of social and public relations. Which you can use to promote your business. Be sure to do business for your business among the public. It can promote business.
Consultation
We hope that these tips will help in promoting your online business.
If your business is offline. So I think so. You should follow these tips.
Among the tips given to me, you should stand inside and some outside which you should consider.
If you have any questions, then comment in the comment box below.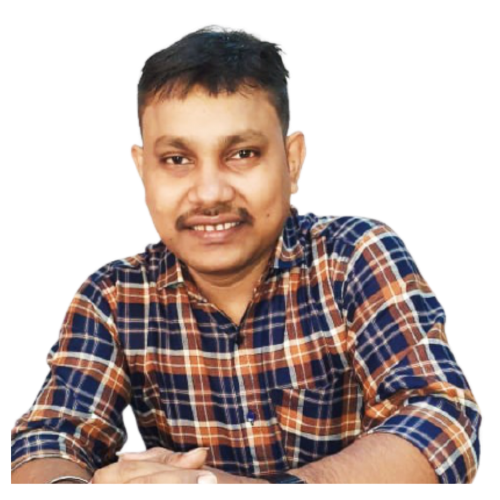 I have completed Study IT. I am a passionate blogger, sharing tips on Blogging, SEO, Business Start-up, SaaS Software Review, Google Ranking, Digital Marketing, Passive Income, Business Leadership, Business Coach. And I work in the digital field for more than 3 years. Read my short story.